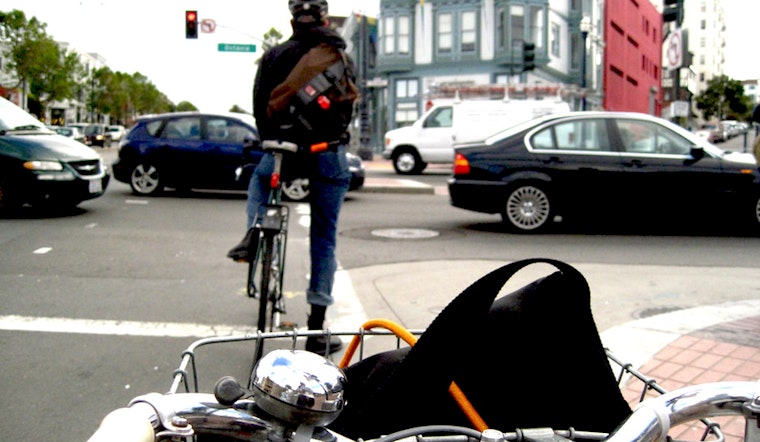 Published on May 03, 2017
Despite objections from fire department officials, San Francisco Municipal Transit Agency's board voted yesterday to approve new parking-protected bike lanes and other changes to the roadway in the Upper Market area.
"The item was passed unanimously with the understanding that we would work with SFFD to develop a plan that includes the features of the project, while ensuring that first responders have the necessary access," SFMTA spokesman Paul Rose told us.
Easily-installed improvements like painting new protected bike lanes should be installed this year, but large-scale construction improvements like adding bulb-outs and islands will occur in 2019.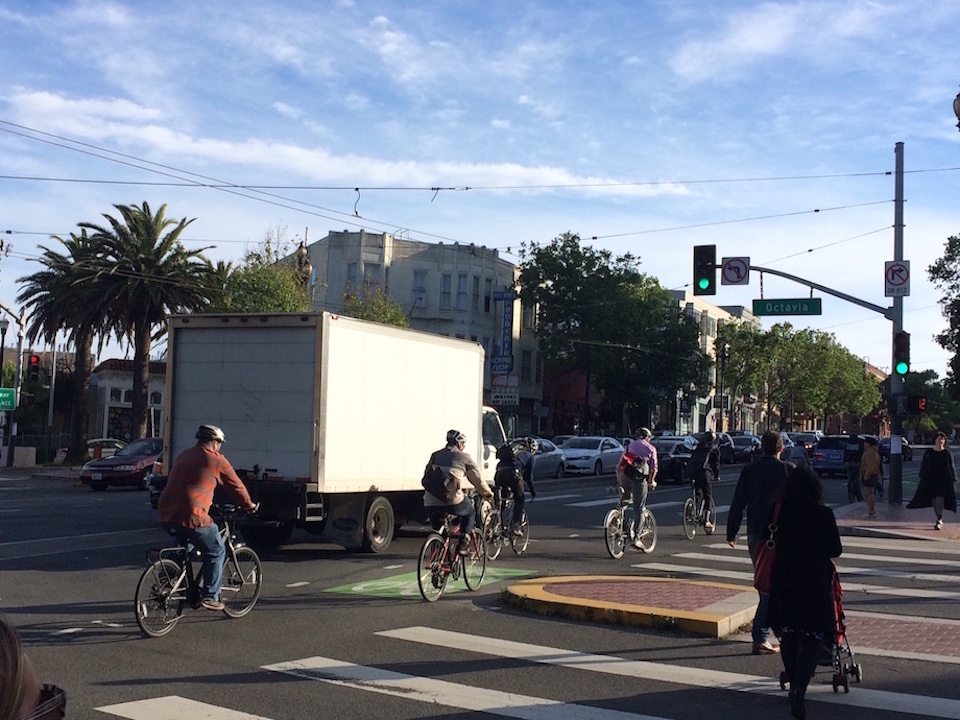 As Hoodline reported on Monday, SFMTA staff recommended adding parking-protected bike lanes to a one-third-mile stretch of Market between Octavia and Castro Streets, which ranks among San Francisco's most deadliest thoroughfares.
This past Sunday, a 56-year-old pedestrian was struck and killed near the intersection of Market and Octavia.
But SFFD representatives expressed concern that using parked cars as a buffer between Octavia and Duboce could make the roadway too narrow for fire trucks and other emergency vehicles, especially where overhead wires are present.
Between 2011 and 2016, there were 174 collisions along the 0.9 mile stretch addressed in the Upper Market Street Safety Improvement Project. Of those incidents, 51 involved bicyclists and 22 involved pedestrians.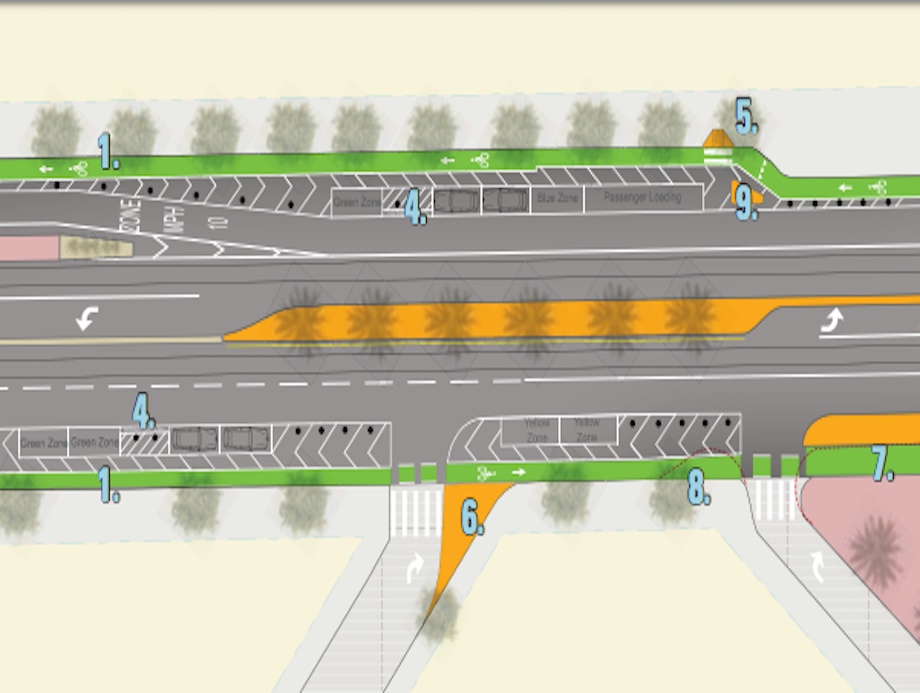 "I really want to emphasize that we are not against parking-protected bike lanes," Deputy Fire Chief Mark Gonzales said, adding that SFFD had supported such plans in other areas of the city. "Put simply, overhead wires hamper operations."
The San Francisco Bicycle Coalition rallied against the SFFD's opposition; its members sent hundreds of emails to the SFMTA board encouraging them to approve the protected lanes, said spokesman Chris Cassidy.
"If other cities' fire departments can work around these, I believe the San Francisco Fire Department can do the same," he said.  
One of the critical improvements approved yesterday is the addition of guide markings through complex intersections like the one at Market and Octavia to indicate where bicyclists should travel. The overall plan also includes new green bike boxes to separate bikes and cars at stop lights and four pedestrian islands.
SFFD's concerns about emergency vehicle access caused SFMTA to propose scaling back a planned bike lane along Turk Street last month, a move opposed by many bicycle and traffic-safety advocates.
To call attention to biking conditions, activists created a human chain to protect a bike lane along Golden Gate Avenue near Market Street during Monday morning's rush hour. Since that bike lane was created last year, automobiles use it to move around stalled traffic or make deliveries and pickups.
Muni is continuing to study options for a parking-protected bike lane on Turk that will preserve access for fire trucks. This summer, the agency will make recommendations on the best roadway configuration to the SFMTA board.
Sara Gaiser of Bay City News contributed to this reporting.