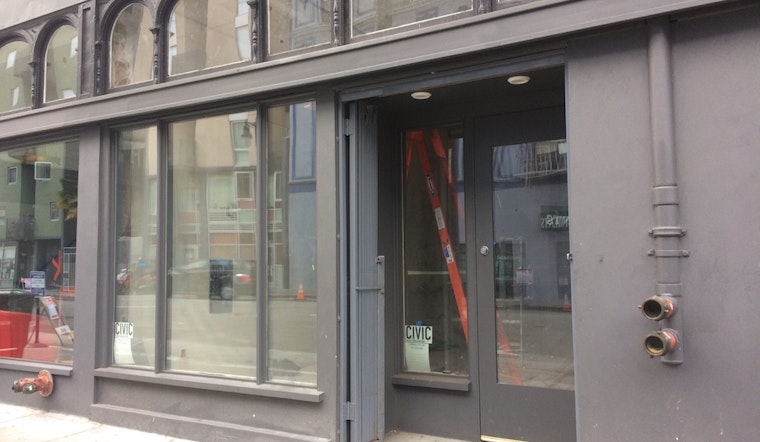 Published on May 12, 2017
Aiming to create a bicyclists' community gathering spot, Civic Cyclery—a new bike repair and maintenance shop—is heading to the Tenderloin at 116 Taylor St. (near Turk) at the end of May.
With more than eight years of experience fixing and maintaining bicycles, Ben Brydon, the bike enthusiast behind Civic Cyclery, hopes to cater to all kinds of bicyclists. He's currently operating Civic by himself, but intends to hire new folks, including mechanics and baristas.
The location will provide bike maintenance services and sell parts and accessories. Coffee, Wi-Fi and a gathering area will be available for cyclists to relax and meet others while their bikes are being fixed. Neighbors can also try out different bikes—including electric bikes—through a bike demo program.
The space, housed in space sublet from cocktail bar Biig, will also serve as the hub for a mobile bike maintenance and repair service.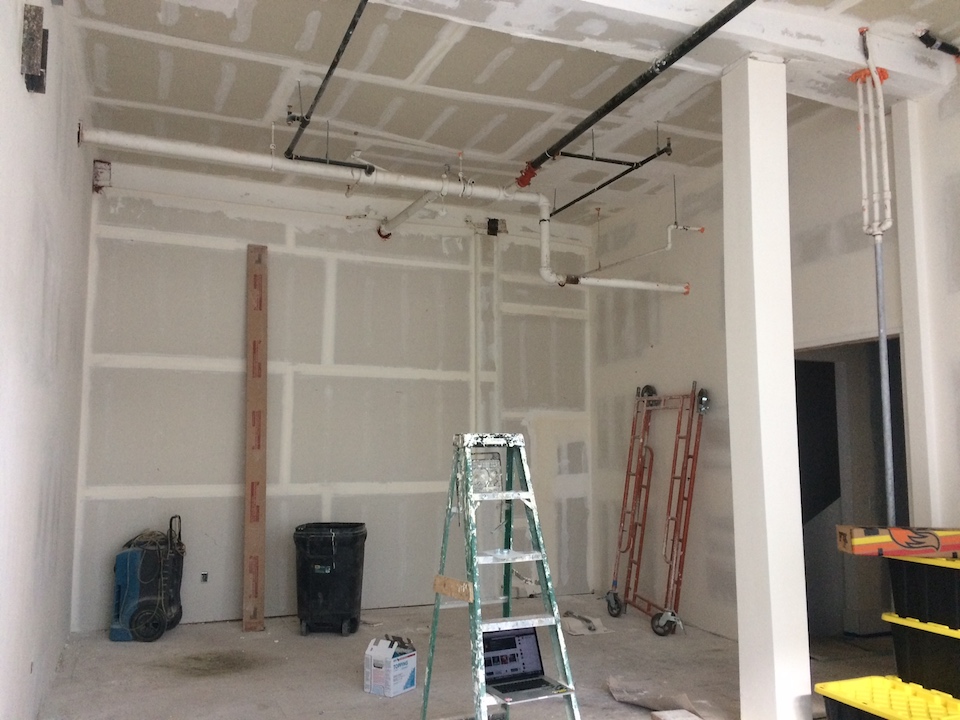 Brydon is also working on a pilot program with the SF Bicycle Coalition, where customers purchasing bikes from his store would also receive a one-year membership to SFBC.
"I think once they are members, they'll be hooked," he said, "It's a win-win."
While Brydon didn't initially intend to open in the Tenderloin, the proximity to downtown and current neighborhood circumstances made the location attractive.
Already accessible via public transportation, the shop is near several large housing developments currently underway, which will have a low parking-to-resident ratio. It's also next to a proposed bike lane down Turk Street that cycling advocates hope will be parking-protected.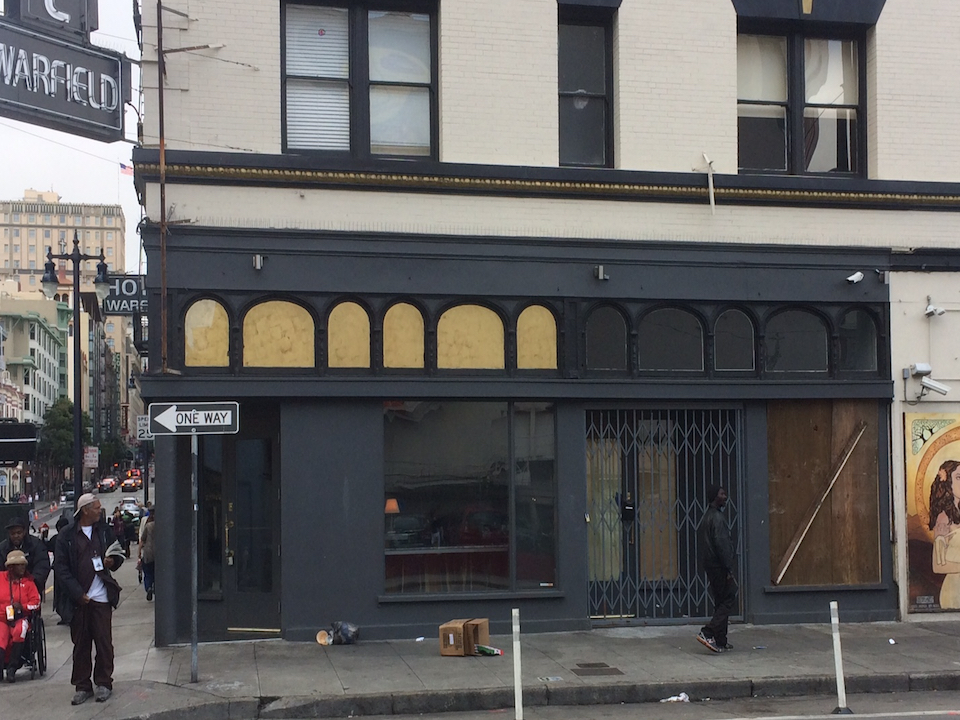 He also looked at a location at Turk and Taylor Streets that was most recently slated to house healthy fast-food joint L'ocol, but "it was a little more pricey and would have taken more than 12 months to build out, which wasn't feasible," he told us.
But the realtor marketing that space, Santino DeRose of DeRose and Applebaum, is also the owner of the building that houses the Warfield Hotel and Biig. He knew the Biig owners were looking to sublet some of their space, and made introductions.
It was an instance of luck, timing, and who knows who, said Brydon.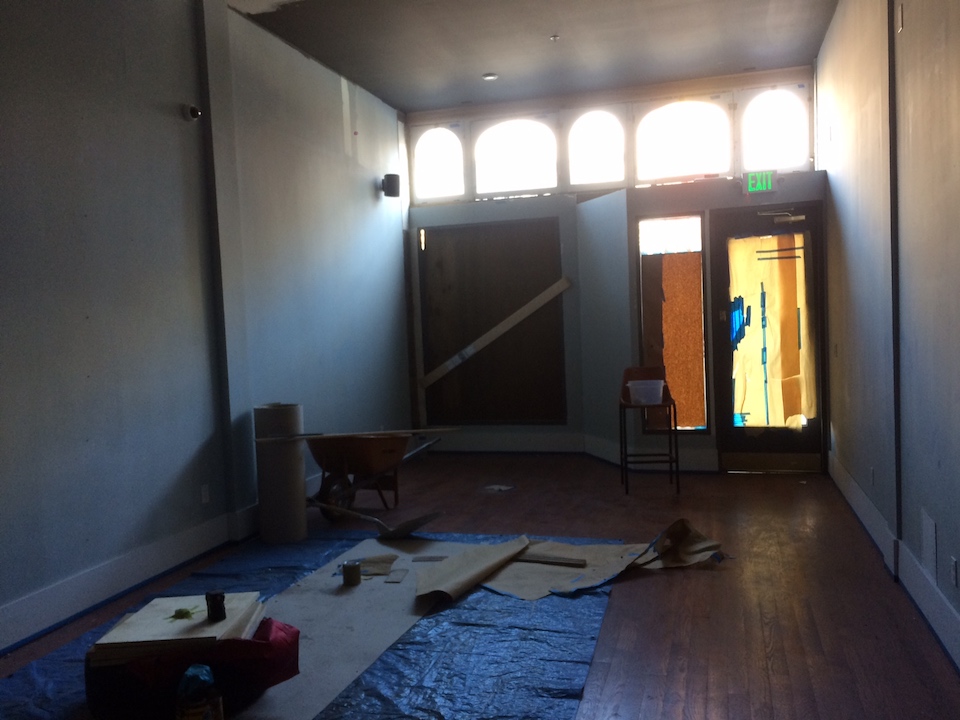 Ultimately, Biig may have other plans for the space. For now, Byrdon believes that it will be a convenient relationship between the cocktail bar and the bike shop.
Civic will be open during the day, while Biig may need to utilize the space as overflow if their next-door bar gets too busy.
While Brydon plans to host some events and live music performances in the evening, he will coordinate with Biig to ensure the space is available when they wish to host events or need the extra space. He expects that the two will have customers interested in both businesses.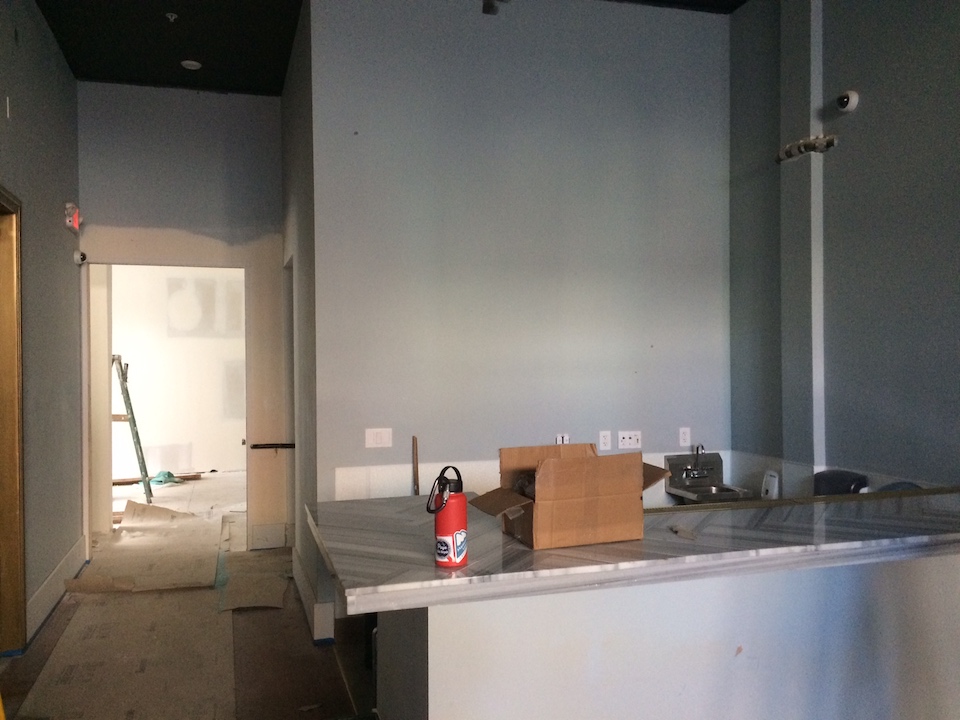 Before looking to start his own shop, Brydon helped launch Velofix, a purely mobile bike shop. He expects having a physical location, and a much smaller vehicle for mobile repairs, will help ease some of the logistical issues that company faced.
"If we don't have the part in on hand, or it's a bigger fix, we can offer to bring the bike back to the shop for repairs and deliver it later in the day, the next day or at the customer's convenience," he said.
Brydon plans to host a grand opening party on May 28th. Stop by and check out the new space.