Focused on traditional French fare and offering an extensive wine and oyster selection, Petit Marlowe Wine Bar and Oysterette is set to open its doors  at 234 Townsend Street (between 3rd and 4th streets) this Friday, June 23rd.  
The opening comes after four months of renovation transforming the former Les Clos spot into its current incarnation. At the new restaurant, customers can expect to find a selection of raw seafood as well as more unusual treats, including a foie gras and jam sandwich. 
"I'm obsessed with the the FG and J sandwich," said co-owner Anna Weinberg, who noted that the bread comes from The Baker and The Midwife. "It's a foie gras and nectarine-chili jam sandwich on a baguette."
The new spot, with a menu that will rotate frequently, is the fifth restaurant in the Big Night Restaurant Group, which includes the original Marlowe, Park Tavern, The Cavalier and Leo's Oyster Bar.
Along with Weinberg, veterans of the restaurant group collaborated on Petit Marlowe. Chef Henry French, who hails from Leo's Oyster Bar, brought his oyster expertise. Executive chef Jennifer Puccio, who has been with the group since 2010, teamed up with pastry chef Emily Luchetti to design the menu.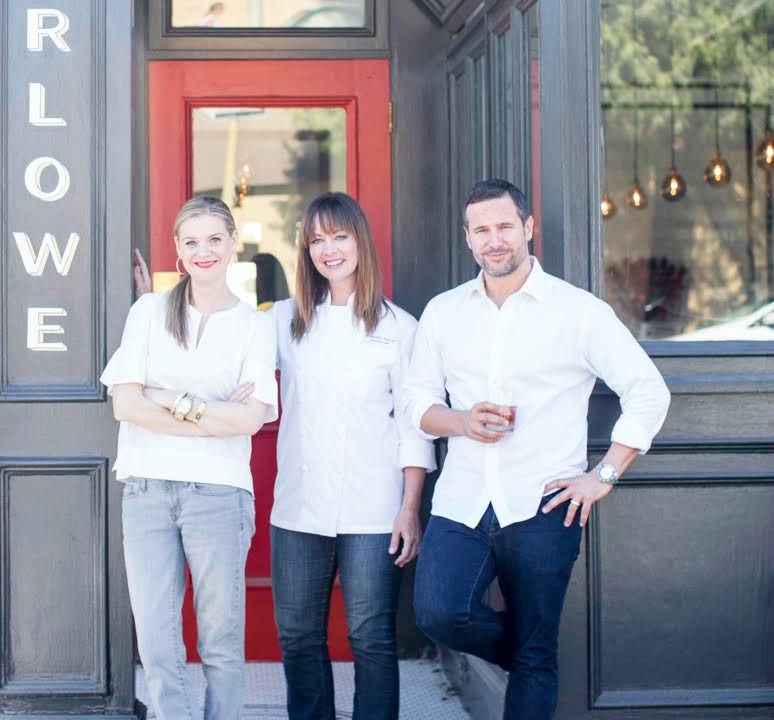 Eight different selections of oysters are on the menu, featuring oysters from West Coast, including the Grassy Bar (CA) and Taylor Bay Kumomoto (WA) alongside East Coast oysters, like the Mookie Blue (ME) and Island Creek (MA). And although Petit Marlowe is focused on oysters, there is also crudo, charcuterie and caviar service.
For dessert, Smitten Creamery, Scribe Winery and Luchetti created a rose ice cream called Chef Pink. Sweets lovers can also try out bon bons and macarons as they end their meal.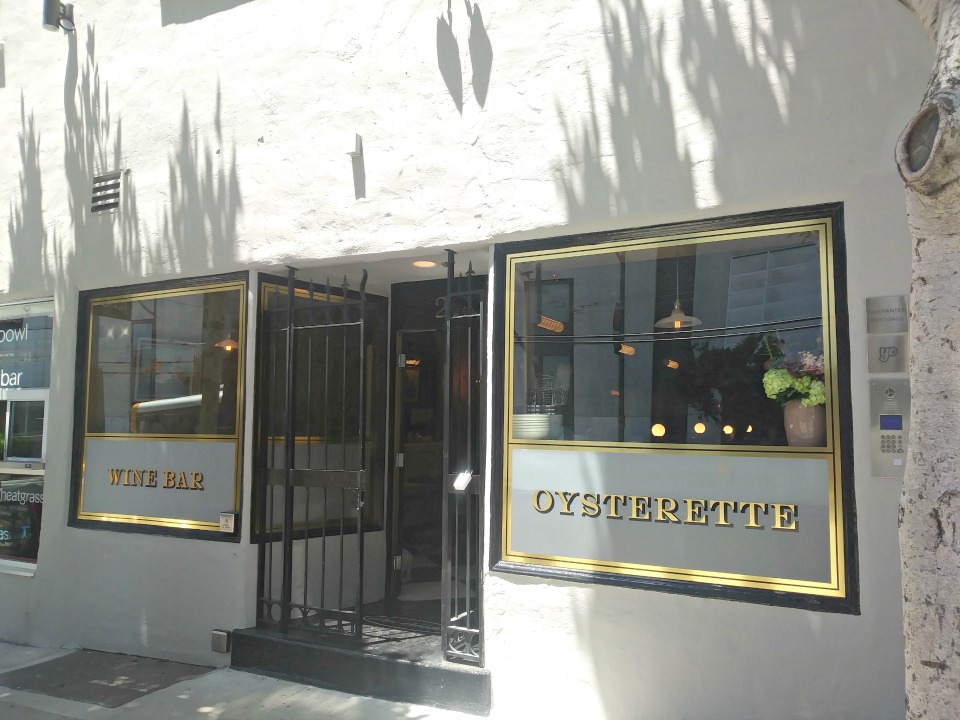 Beverages at Petit Marlowe include both wines and ciders, and the list was designed by wine director Jennifer Gomez, who said that she wanted to keep it "accessible and easy to navigate."
For wine, the list features a Brute Rose made especially for the Marlowe restaurants, called "Big Night Bubbles" from the Vitteaut-Alberti vineyard in Burgundy. Most wines will be available by the bottle or offered as a half portion.
Cider fans can also try out dry apple, pear and quince ciders.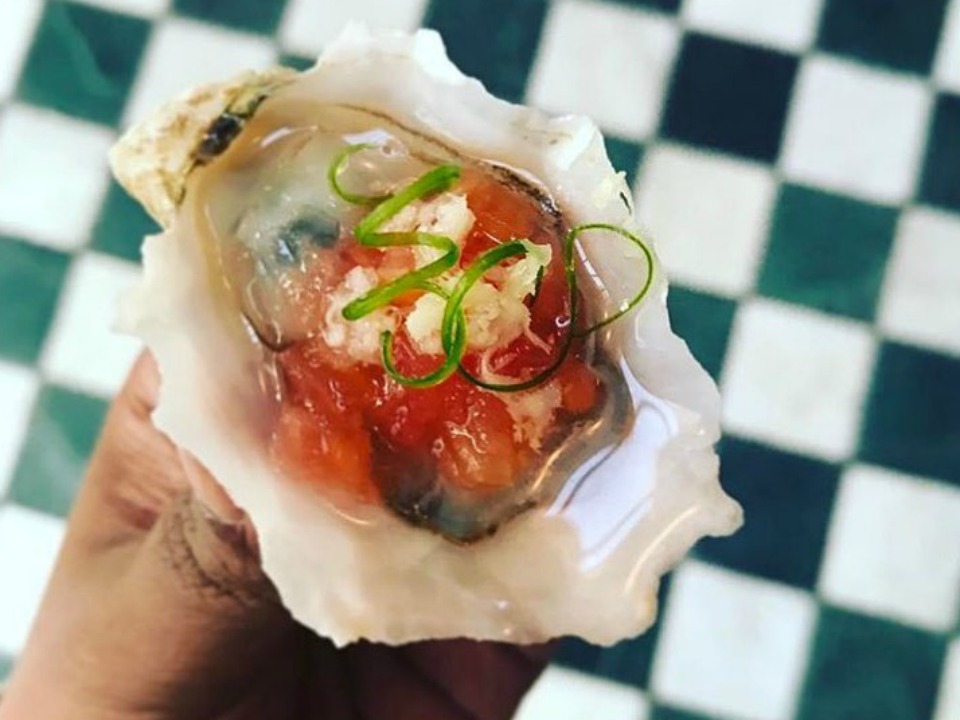 As its name indicates, Petit Marlowe is indeed petite, seating only 49 patrons in the restaurant. Weinberg, who owns the Big Night Group with her husband James Nicholas, helped contribute to the interior decor of the eatery with designer Ken Fulk. 
The two hunted through flea markets in Paris to bring some of the vintage French ambiance into the space. And in one particular touch, Petit Marlowe plays old French records, which give the eatery a "really warm, gravelly sound."
Much of the concept behind Petit Marlowe was inspired by the Marlowe team's own experiences in SoMa. Weinberg told us that the neighborhood was where many of the team called home after they arrived in San Francisco. 

"We've seen the neighborhood changing; not everyone wants a burger kind of place," she said. "It's very much a neighborhood wine bar."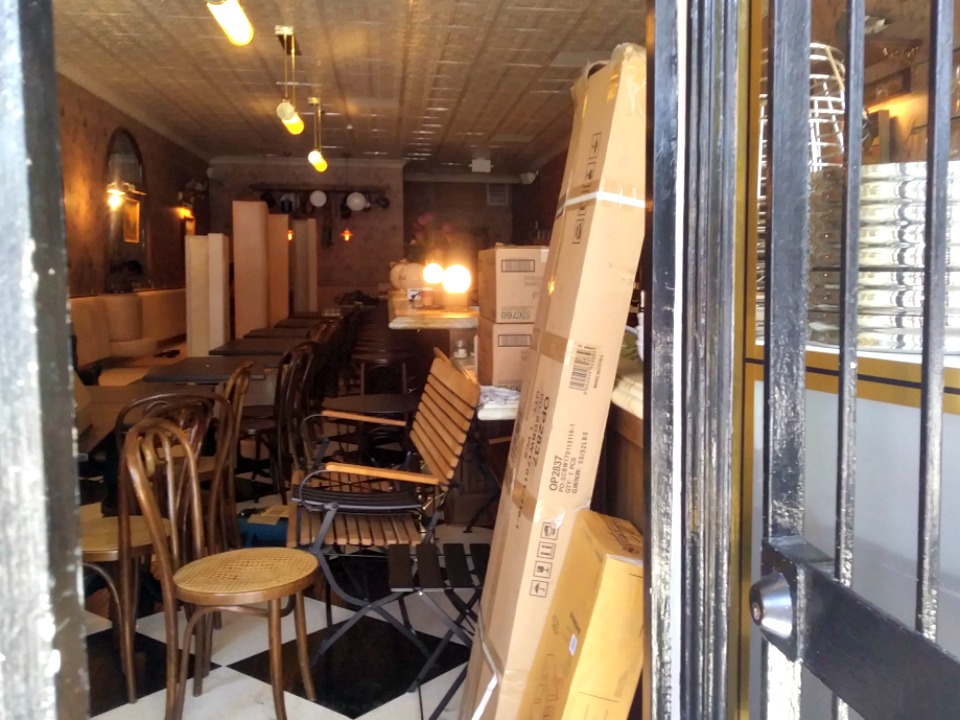 Although the planning in process in San Francisco is slow-going, renovations went relatively smoothly, said Weinberg.  
Despite the challenges, she said that the team had made the process worth it. "We have a really great management team at Marlowe's," she said. "It's been really great to give them something new to focus on."

Once it's open June 2, Petit Marlowe's hours will be 4-10pm, Monday through Wednesday and 4-11pm, Thursday through Saturday. The raw bar will only be open from 4pm-5pm, after which full menu, as well as raw bar, are available. The restaurant is closed on Sunday.