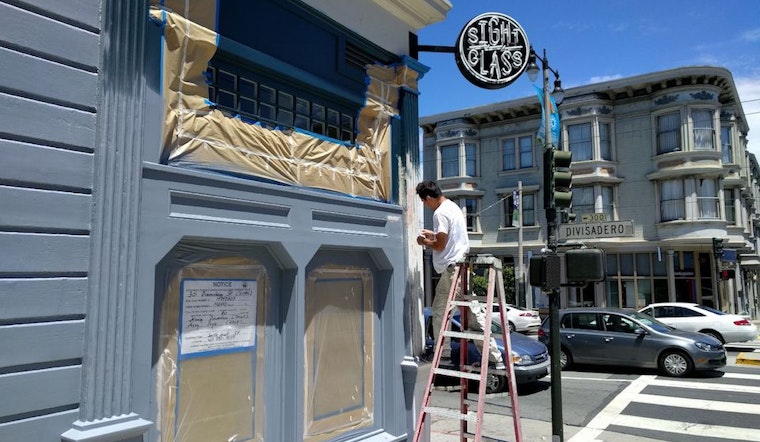 Published on July 13, 2017
Three years in the making, a new Sightglass Coffee is slated to open at 301 Divisadero (on the corner of Divisadero and Page streets) by the end of the month.  
The new location will hopefully open July 26th or 27th, said Sightglass director of content Arlo Crawford, but final inspections still pending, so the exact date may change.
Crawford confirmed rumors that the new location will have a walk-up window facing Divisadero Street. "We'll have a menu for that window," he said, "geared to get coffee to people quickly."

The former KJ Produce storefront has been vacant since October 2012. In December 2014, Sightglass Coffee confirmed its plans to move into the space, but it took the Planning Commission until May 2017 to approve its application for limited restaurant use.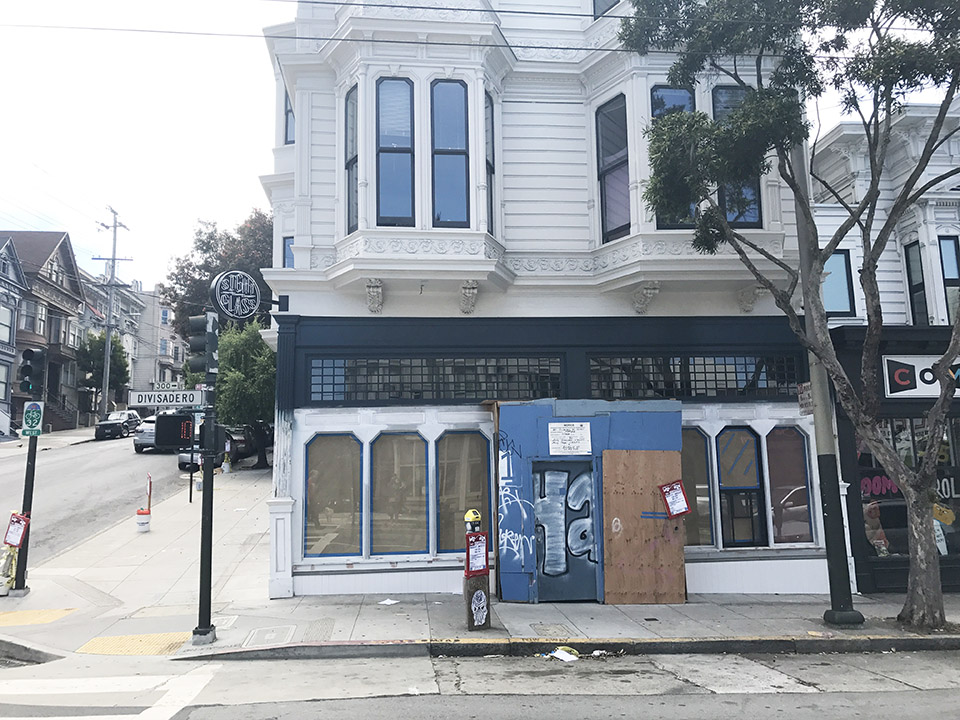 The long delay was caused by structural work which turned out to be more time-consuming than originally expected, Crawford said.
"That really pushed our timelines," he added, noting that the Sightglass team proceeded as "thoughtfully as possible" with the details and custom work.
@HL_Divisadero Progress @ Sightglass Divis. Sign, paint, doors, interior lighting, counters. Could be Aug 1 opening. @talktojackson @eatersf

— Alex McCauley (@anm) July 12, 2017
Sightglass founders Jerad and Justin Morrison worked with some of the same designers and craftspeople with whom they've previously collaborated. Customers can expect the space to be bright and open, designed to feel welcoming to the community.
"We're really proud of the work," said Crawford. 
Sightglass is now hiring baristas for its new location. To apply, visit its website. 
Thanks very much to Edward S. and our other tipsters! If you have a question about a business in San Francisco, text your question and a photo to 415-200-3233, and we'll look into it.