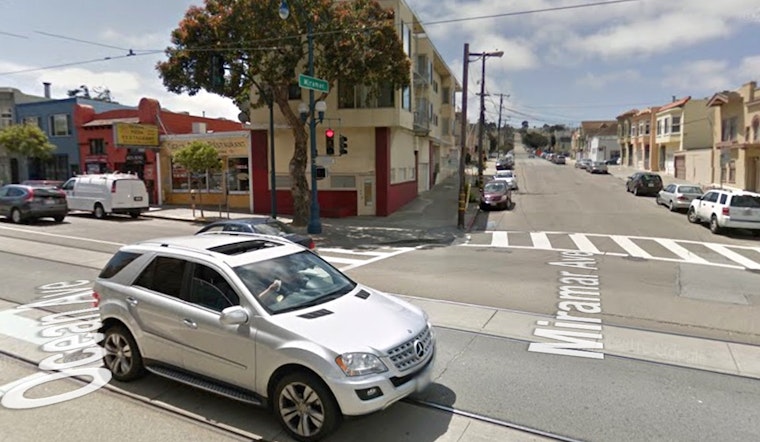 Published on August 30, 2017
Eight people were injured this morning in the Ingleside neighborhood after a driver ran a red light and struck a number of pedestrians, according to police.

The collision at Ocean and Miramar Avenues occurred just before 8:30am, when a woman ran a red light and struck several vehicles, some parking meters, a tree and a number of pedestrians, police Officer Giselle Linnane said.
Eight pedestrians were injured, two or three of them minors, Linnane said.
Fire officials said six people were taken to the hospital, while two declined transport. All of the injuries were considered minor.
The driver's condition remained unclear as of this morning, but she remained at the scene.
The cause of the crash is under investigation, but it does not appear to have been intentional, Linnane said.
No arrest was made in the case as of this morning.
Update, 8/31/2017, 12:10pm: An SFPD investigation of the incident indicated that the driver—described as an elderly woman—accidentally stepped on the gas pedal instead of the brakes, leading her to run the red light. 
While initial reports said that she had collided with pedestrians, SFPD determined that no pedestrians were hit in the incident. The injured were all passengers in other cars. 
Three adults were treated at a nearby hospital after complaints of pain. One minor was also taken to the hospital as a precaution, but was not injured. Another adult also complained of pain, but turned down transport to the hospital.
—Sara Gaiser