For 28 years, Andy Ung served coffee and pastries at Colonial Donuts on 1636 Franklin Street, but on Saturday, August 12, he closed up shop for good.
Ung leased the Franklin Street location on a five-year term, but for financial reasons, later decided to switch to month-to-month. When his former landlord sold the property to New York-based realtors Newmark Knight Frank in 2016, the new owners decided not to negotiate a new lease.
On July 17th, Newmark Knight Frank served Ung with a thirty-day notice to vacate the property.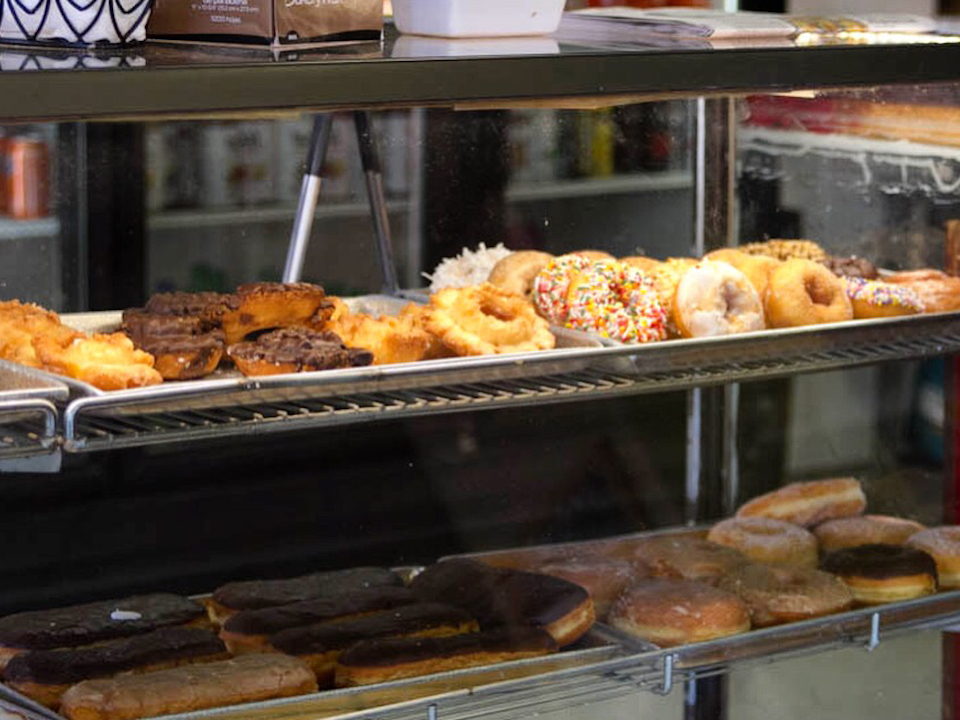 "I asked to extend," said Ung. "Thirty days is not enough time to close up and find a new location. They gave me a two-day extension."
Ung had hoped to be able to move into a space on a nearby corner, but it needed at least $100,000 worth of repairs to its kitchen and plumbing, which was more than he was is willing to spend.
Colonial Donuts is something of a family venture: Ung's sister owns another location at 3318 Lakeshore Ave. that will stay open, said Ung, as will the downtown Colonial Donuts on 11th Street, and the satellite shop on La Salle Avenue.
Because so many of his customers work downtown, Ung said AC Transit expressed interest in his opening a stand inside their nearby headquarters, but nothing's been decided.
"I'm gonna miss you guys," a customer told Ung as he sat for an interview. The customer, an employee at the Oakland Housing Authority, said the shop has been part of Oakland's downtown office culture, and her own history.
"This place has been here for as long as I can remember," she said. "I've been coming here since I was in high school," she said.
"Every Friday, we'd get a dozen donuts for the office. This is where the office lottery captains bought the tickets every week," she recalled. "It was a place you could depend on for a good cup of coffee and a donut."
"It keeps happening down here," she said. "So many small businesses that we depend on as employees downtown are gone."