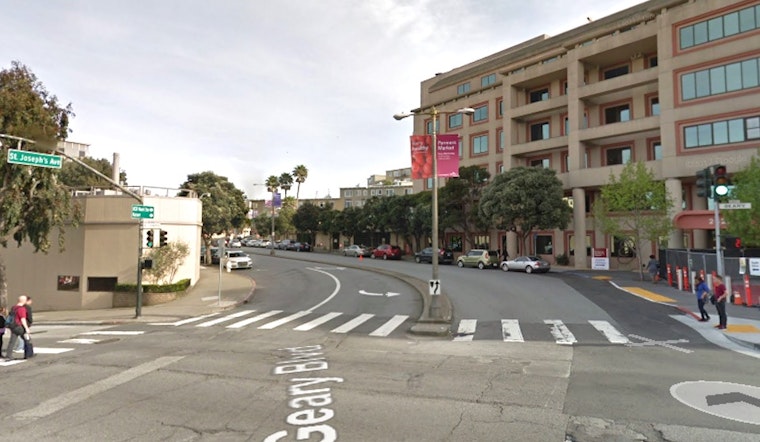 Published on August 21, 2017
A man who was struck with a bottle last night near the Kaiser Permanente hospital on Geary Boulevard has sustained life-threatening wounds, according to police.
The victim, whose age was not disclosed, was walking near the intersection of Geary Blvd. and St. Joseph's Ave. in front of the suspect around 9:30pm when his assailant struck him twice with a bottle before fleeing the scene.
The suspect was described as a male between the ages of 25 and 30; no arrests have been made in the case.
Anyone with information about this incident is asked to call police anonymously at 415-575-4444 or send a tip by text to TIP411 with "SFPD" at the start of the message.