Since its inception in 2008, the Outside Lands Music and Art Festival has combined all-star performances with gourmet cuisine, free-flowing wine and eco-friendly intentions—all under a cool grey blanket of summer fog.
As the festival celebrates its 10th anniversary in Golden Gate Park next weekend, we're taking a look back at how Outside Lands has changed over the years.
A World-Class Musical & Culinary Festival
From the beginning, Outside Lands established itself as a festival in the league of Coachella and Lollapalooza.
First-year headliners included Tom Petty and the Heartbreakers, Jack Johnson, and Radiohead. Since then, organizers have consistently booked some of the biggest names in music, from Paul McCartney to Kanye West.
Other acts have ranged from the up-and-coming to the dearly departed: attendees in 2012 saw early performances from Alabama Shakes and Tame Impala, while those who attended in 2008 and 2010 were treated to performances by the late Sharon Jones and Levon Helm, respectively.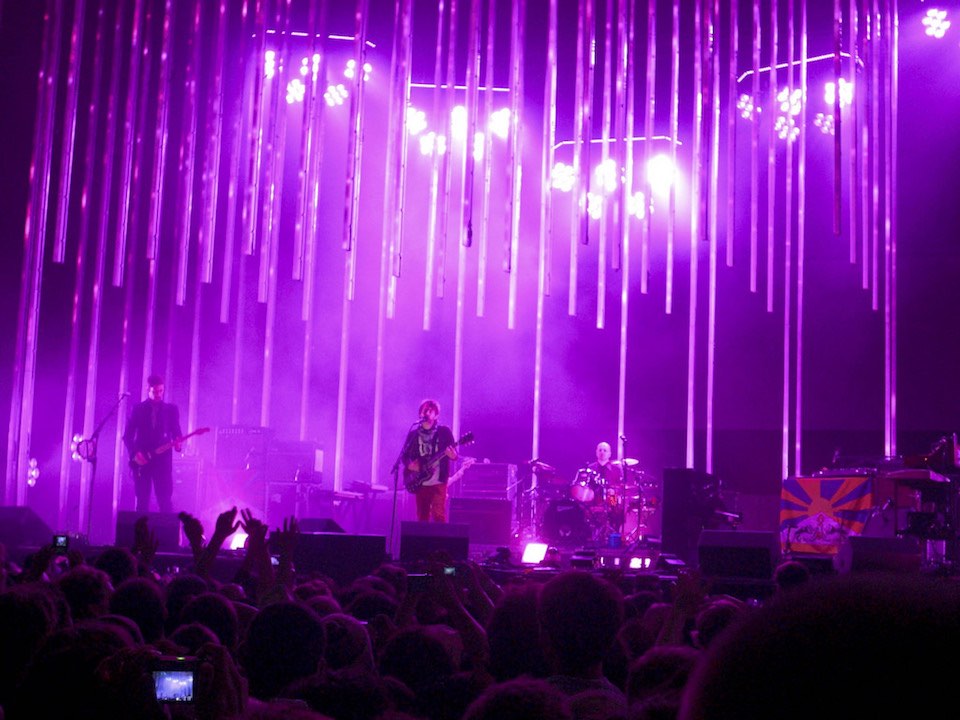 While music has always been the central theme, the festival's attractions extend far beyond that. The Barbary, which has featured comedy and improv from the likes of Lewis Black, Tig Notaro, and Fred Armisen, has expanded to include podcast hosts and storytellers.
In addition, the colorful displays of Outsider Art and green efforts of Eco Lands remain an integral part of the three-day event. 
Outside Lands' embrace of the culinary arts sets it apart from other festivals, and it's only raised its game in recent years.
Taste of the Bay Area now features over 75 local food vendors ranging from Hayes Valley eateries to San Francisco-based food trucks. Wine Lands and Beer Lands boast their own lineups, and GastroMagic provides a stage where chefs and mixologists entertain crowds alongside acts like Big Boi and Jillionaire.
#GastroMagic at #OutsideLands with @zoostationsf makes me realize: the cool kids in SF are in food/drink, not tech. pic.twitter.com/uidkMUIgo6

— Festival Freak (@festivalfreak) August 7, 2016
With unique culinary experiences like Outside Clams and Feast in the Trees, it's only fitting that Outside Lands has earned the distinction as "the world's only gourmet music festival."
Not All Neighbors Are Into It
With an ever-growing list of attractions, the festival has seen a mass increase in attendance, from 80,000 in 2010 to a whopping 210,000 in 2016. This impact has been felt by residents of the Sunset and Richmond districts, many of whom didn't expect such a large-scale event to take root in their neighborhood.
"The parking is really the hardest part," said Richmond resident Emily D. in a Nextdoor thread, citing traffic, illegal parking, and blocked driveways. 
Unlike the sprawling desert and farmland of Coachella and Bonnaroo, or the central downtown Chicago setting of Lollapalooza, Outside Lands is surrounded by quiet residential neighborhoods. For residents, it's either a convenient backyard concert, or a logistical nightmare.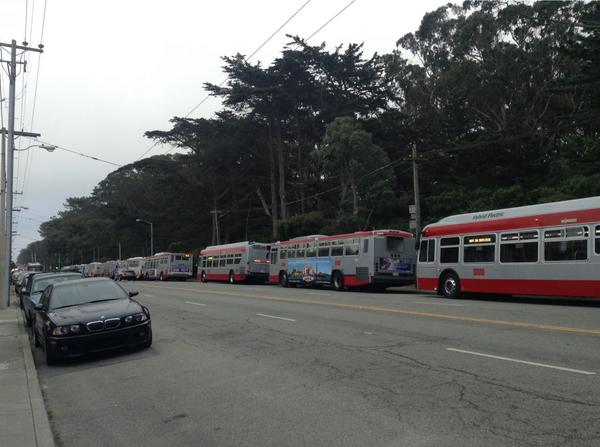 Although she doesn't mind the festival in general, park neighbor Emily—like many others—opted to escape for the weekend.
"Last year, we intentionally booked our European vacation to coincide with OSL," she told Hoodline, "and we are doing the same this year."
Residents have come to expect an uptick in litter, broken glass, and public urination. "We have to wash down our driveway every night," said a Richmond resident who prefers to remain anonymous.
"Last year, we had a small victory [when] a passing police officer witnessed and cited a concertgoer for urinating against the side of our house."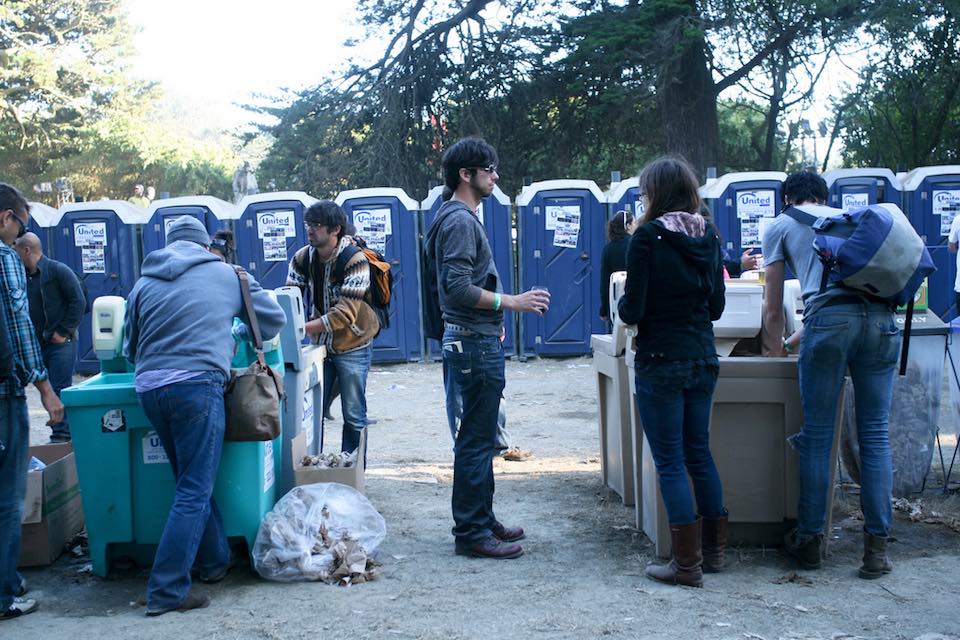 Despite widespread quality of life infractions, many residents support the festival and its contributions to the neighborhood.
Andrea Vodickova, who lives on Fulton Street near the main entrance, said she's never been bothered by the sounds of the festival.
"I actually enjoyed listening to Red Hot Chili Peppers and Elton John from our rooftop," she said. "I went to Outside Lands for the first time in 2016 and really enjoyed the music and everything that [the event] has to offer."
Rachel G. is equally enthusiastic. "If the extra crowds bring a little extra business to our local shops and restaurants for a few days, cool," she said. "All I hope is people dispose of their trash in trash cans—keep the neighborhood clean."
Festival Boosts Area Businesses
For establishments in the Outer Sunset and Richmond, the influx of festival attendees each August has been, for the most part, a blessing.
"It brings a lot of business to the neighborhood," Ahmed Riad, owner of Simple Pleasures Cafe (3434 Balboa St.), told Hoodline during a phone interview. "We get all different kinds of people, many of them from out of town or out of state."
Riad said he hasn't any issues with concertgoers and likens the scene to Disneyland. "It can be horrible if the organizers do a bad job, and an amazing experience if done properly." 
Cassava (3519 Balboa St.), located just down the street, increases its staff during festival weekend.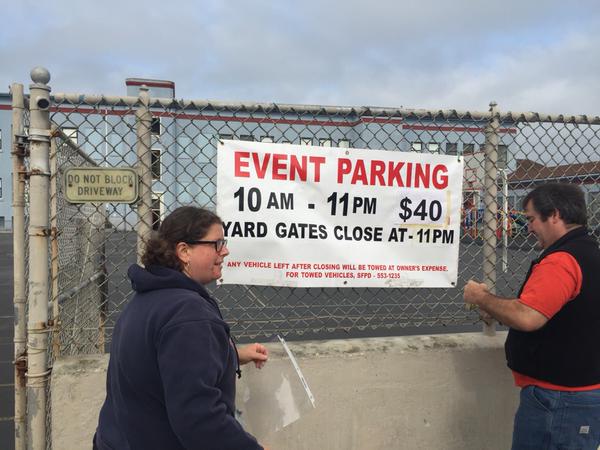 "We have a great increase in business for brunch," said General Manager Yuka Ioroi, "However, dinner business can get affected because of the parking."
During Outside Lands, Cassava asks customers to park at the nearby Lafayette Elementary School, with the restaurant covering the $20 parking fee. "It does take a big chunk out of the sales, but we treat it like we are donating to the school."
Other schools also open their parking lots to concertgoers, including Argonne Elementary School and George Washington High School in the Richmond, and Jefferson Elementary School and Lawton Alternative School in the Sunset.
"This is one of our biggest fundraisers of the year," Lafayette Elementary School states on its website, noting that the school raised $16,000 in 2015, "which funded our Outdoor Science teacher for the entire year!"
Concerns About Overcrowding
For regular attendees of Outside Lands, increased hype over the years has also led to a noticeable surge in festival crowds. And while security has improved substantially since the fence-hopping days of 2010, there are rising concerns about overcrowding.
"I think that the crowd size is becoming a major turn-off for Outside Lands," said Bernal Heights resident Patrick Weber, who has attended the festival since 2013. "A lot of my friends won't go anymore just because it's so crowded and impossible to get around."
Julie Halloran of Lower Pacific Heights, who first attended Outside Lands in 2011, shared similar sentiments.
"It's difficult to get from stage to stage with the masses, and the bathroom lines are atrocious," she said. Along with the growing crowds, Halloran has noticed a shift in attitude, too. "It's turning into a scene where the focus is on outfits and partying, rather than a celebration of music and art."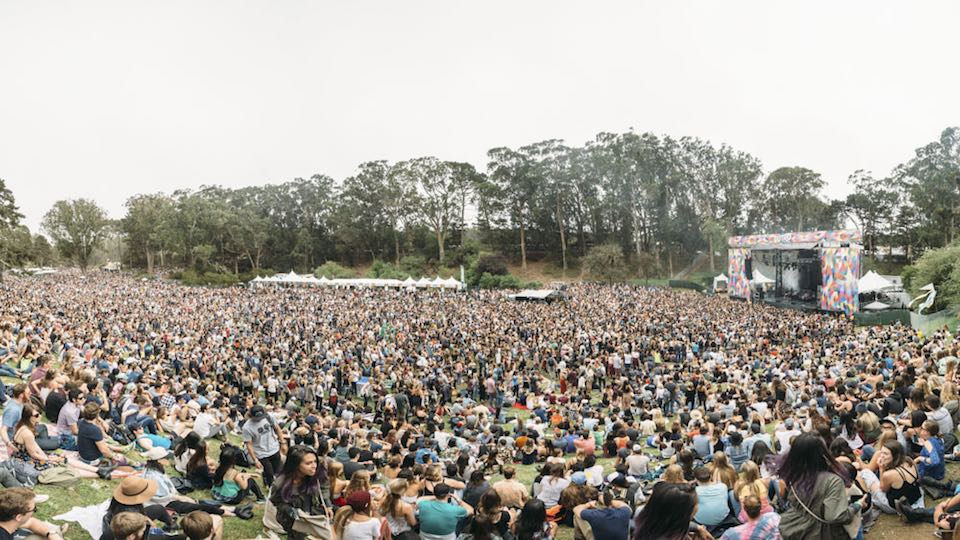 Festival organizers have made efforts to improve the experience for attendees, who can now use digital wristbands pre-loaded with money, as well as an app that includes performance schedules, live updates and a map.
To address traffic concerns, concertgoers can opt for a $48 shuttle service that runs from Bill Graham Civic Auditorium to Golden Gate Park or use public transportation. While ride-hailing apps like Uber and Lyft remain popular options, surge pricing has led many to seek alternative options. 
Weber and Halloran commended organizers for accommodating the growing crowds, but said more could be done to ease crowding within festival boundaries. "I'd like to see another smaller stage added, but to keep the ticket sales capped so the people are more dispersed," Halloran suggests.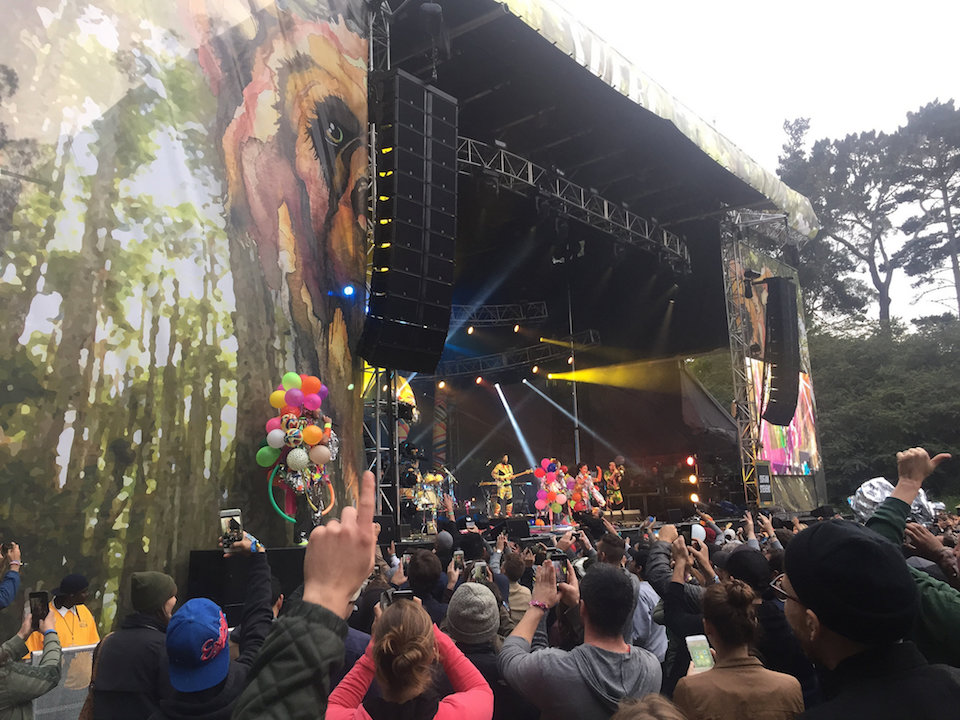 What To Expect This Year
This year's festival promises another generation-spanning lineup, with Metallica, The Who, and Gorillaz topping the bill. Organizers are also hyping its non-musical offerings in a press release published in March:
For the 2017 festival, fans will have access to more than 80 Bay Area restaurants, 40+ Northern California wineries, close to 30 West coast breweries, and a collection of the region's best cocktail bars. Both GastroMagic, a fan favorite stage devoted entirely to the synergy between culinary and performance art and The Barbary, a variety tent named for San Francisco's notorious Barbary Coast featuring top names in comedy, podcasts, music, improv and general weirdness will also return to the festival.
We haven't heard any word on attempts to curb crowding or reduce bathroom lines, but residents concerned about traffic may be happy to hear that Lyft and Uber drivers are being directed to an officially designated drop off and pick up point at Washington High School (30th Ave. & Balboa St.).
As in past years, a community hotline will be available for Richmond and Sunset residents, aiming to alleviate concerns with parking, noise levels, and litter. The hotline will be reachable at 415-965-8001 between 10am and 11pm on festival days.
Fans can only speculate about what future years will bring, but with the festival's contract approved until 2020, we'll have at least a few more years to find out.