Published on August 03, 2017
Bolstered by millions of dollars in bond funding, this year's pothole blitz repaved more than a mile and a half of Oakland streets and filled 5,208 potholes—but there's a long way to go to truly fix the city's deteriorating roads.
At a press conference this morning next to a paving project underway in North Oakland, Mayor Libby Schaaf announced the results of this year's 7-week pothole blitz, an annual flurry of road maintenance.
"Boy, did our city need it," Schaaf said.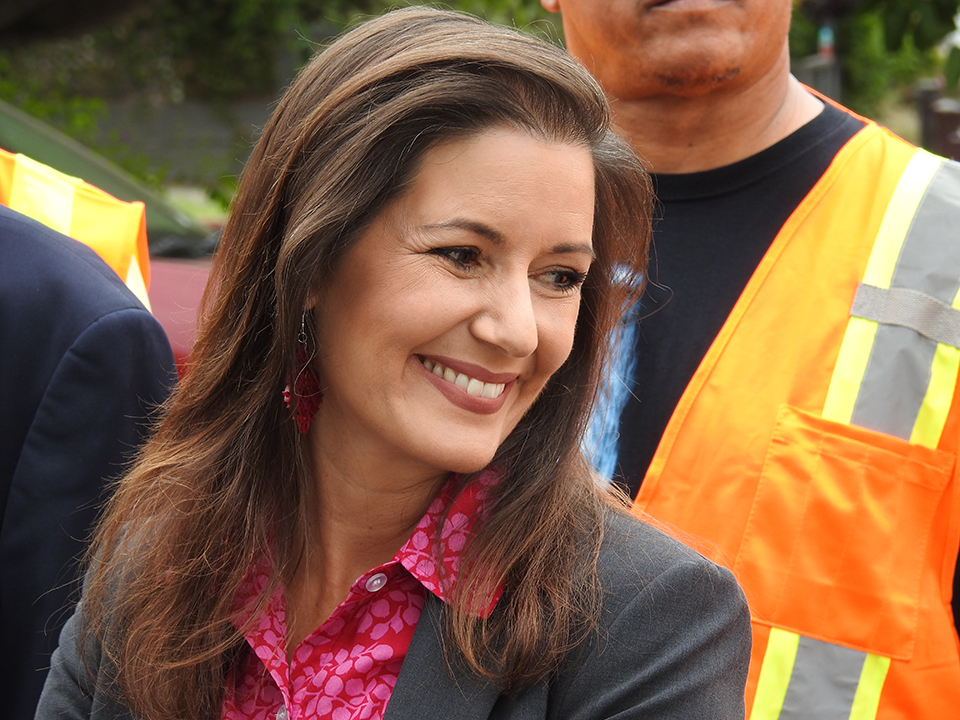 The city is facing a backlog of half a billion dollars in unfunded street maintenance, she said. In a study released last year, roads in Oakland and San Francisco were ranked worst of any large urban area in the country for the second year in a row.. 
Schaaf said the city has an opportunity to start chipping away at that thanks to Measure KK, a $600 million bond for affordable housing and infrastructure improvements that was passed by 82 percent of Oakland voters in November. 
The city has drawn $25 million for the first two years of infrastructure work. Measure KK funds are also going to open a new homeless shelter and rehabilitate affordable housing. 
"We're going to be doing a lot more in the next year or two and beyond," said City Councilmember Dan Kalb, who represents North Oakland.
The especially rainy winter didn't help the condition of Oakland's streets. City officials said that residents reported thousands of new potholes in recent months.
Department of Transportation head Ryan Russo said that in addition to filling 5,208 potholes in the seven-week blitz, the city paved 1.6 miles of streets, made 7,288 square feet of minor road repairs and crack-sealed more than 13 city blocks.
Russo, who joined the department in May, called filling potholes a "bandaid" and said that with the increased funding, the city is focused on comprehensive road repair.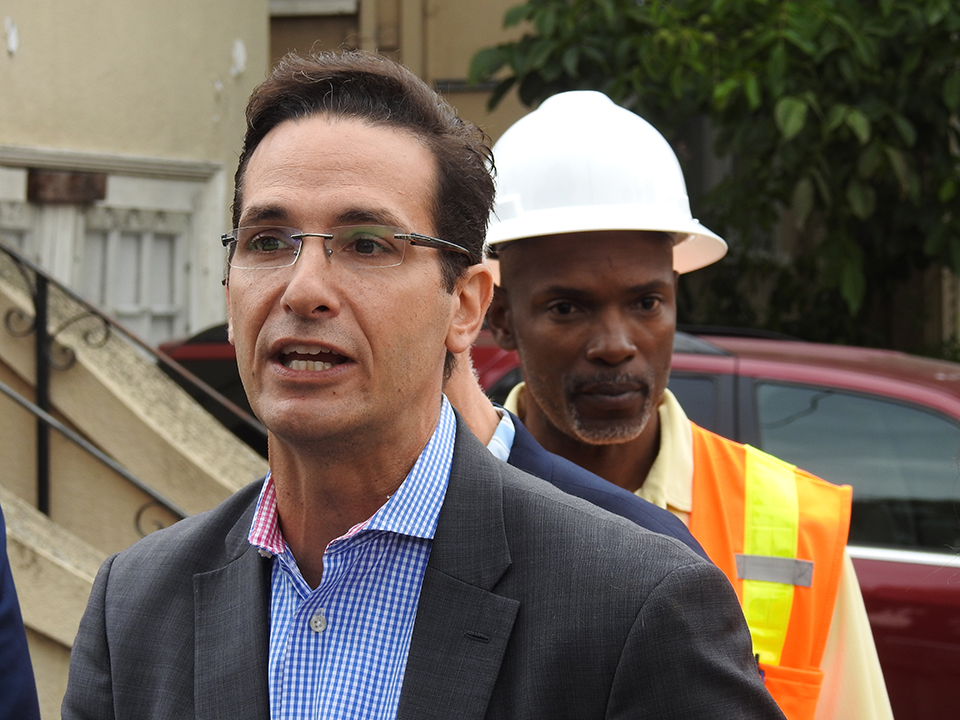 Of its roughly 800 miles of streets, about half could use some kind of repair, Russo said. Streets are prioritized based on a five-year plan adopted by the City Council in 2014 that evaluates roads based on how damaged they are and how often they are used.
That includes roads all over the city, Schaaf said, spanning from 98th Avenue in deep East Oakland to Clay Street downtown and Broadway Terrace in the hills.
"You are going to see some real changes on a street coming to you real soon," Schaaf said.