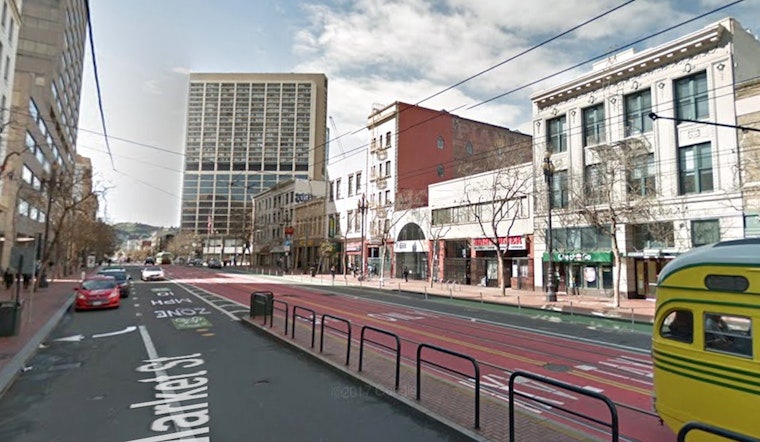 Published on October 30, 2017
Two women were attacked by a mob of 15 to 20 suspects on Sunday evening along the Mid-Market corridor.
As a 19-year-old and 20-year-old woman were walking on the 1200 block of Market between 8th and 9th streets at 11:30pm, the younger woman and a female suspect of an unknown age began arguing. Other suspects joined in and began punching and kicking both victims. 
The suspects also took the victims' purses and cellphones, then fled on foot in different directions. 
Both victims were taken to a hospital and treated for non-life-threatening injuries. No arrests were made.
Anyone who has information about this incident is encouraged to contact SFPD via the department's anonymous tip line at 415-575-4444, or text TIP411 with "SFPD" at the start of the message.
Here's why we usually don't include suspect descriptions in crime reports.
Want to be notified when a crime or other major incident is reported to 911 near you? Get the Citizen app here >> 
(Note: We are experimenting with linking to utility apps to see if readers value the recommendations; no money is changing hands.)