On January 3, 2007, Mission Pie opened its doors and sold seven pies.
Today, the eatery on the corner of 25th and Mission bustles with locals and visitors, serving a homestyle menu with hearty soups, salads and stews. 
And of course, renowned pies made from fresh, seasonal ingredients. 
Co-owner Karen Heisler made the neon "EAT PIE" sign above the front door in the 1980s. She describes pie as iconic, relatable and a great showcase for quality ingredients.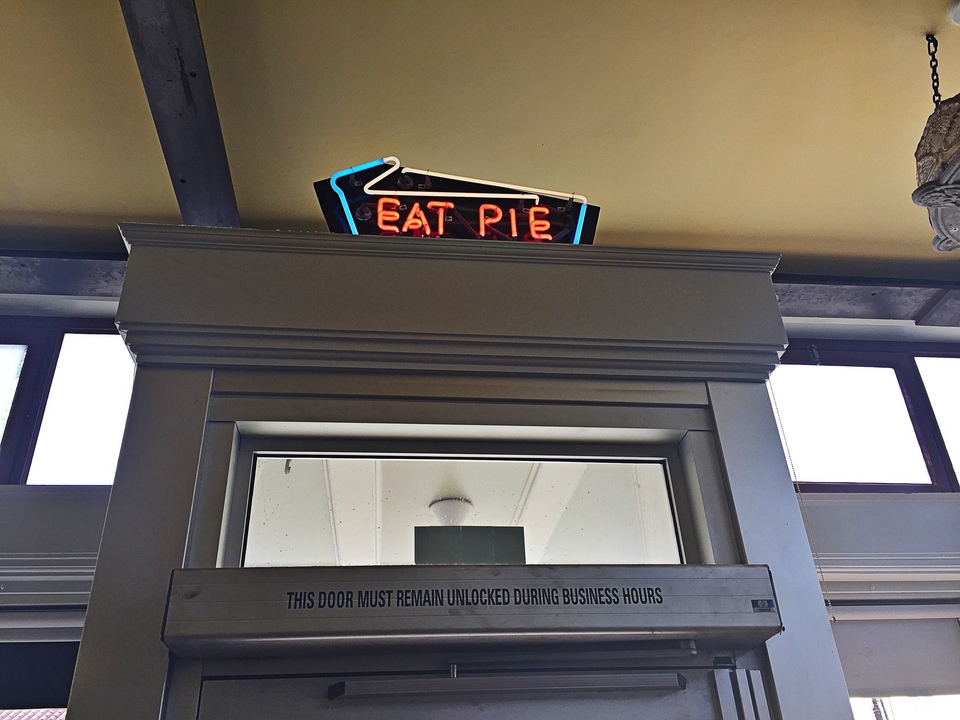 Before setting up shop, Heisler had a 15-year career in environmental and agricultural policy and regulation and co-founded a farm-based nonprofit education center. After several years of advocating for sustainability in agriculture, she wanted to work closer to end consumers.
"I love talking with city people about how good food comes to be," she said.
Heisler spent a year planning the bakery/café with a small group, connecting with executive chef and co-owner Krystin Rubin as the founding manager. "She knew how to actually make it highly functional and ethical from the start," said Heisler.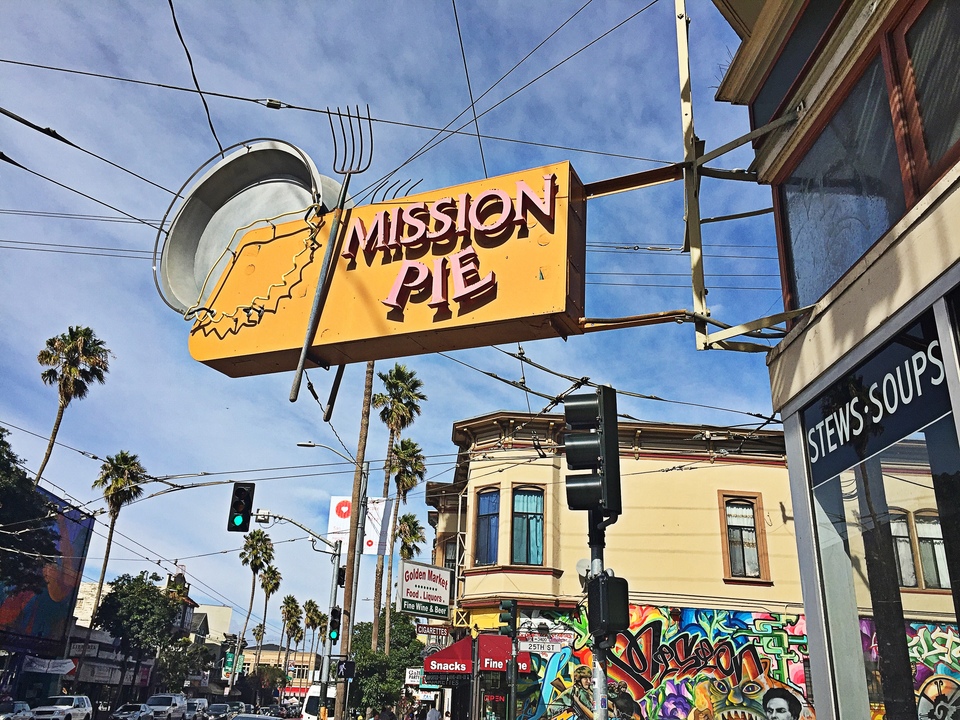 It's been an auspicious partnership—Rubin and Heisler were married this year.
"We've been together since about a year after Mission Pie opened," said Heisler. "It's a good way to test if a relationship is strong—run a business together for a decade."
Heisler and Rubin buy fruit and vegetables at the height of the season and immediately cook or bake with them to capture their fresh flavors.
"Many of our small batch savory fillings are inspired by this ethic and taste all the better for it. Our ingredients come from nearby farmlands where crops are raised with care for land, people, freshness and taste," she said.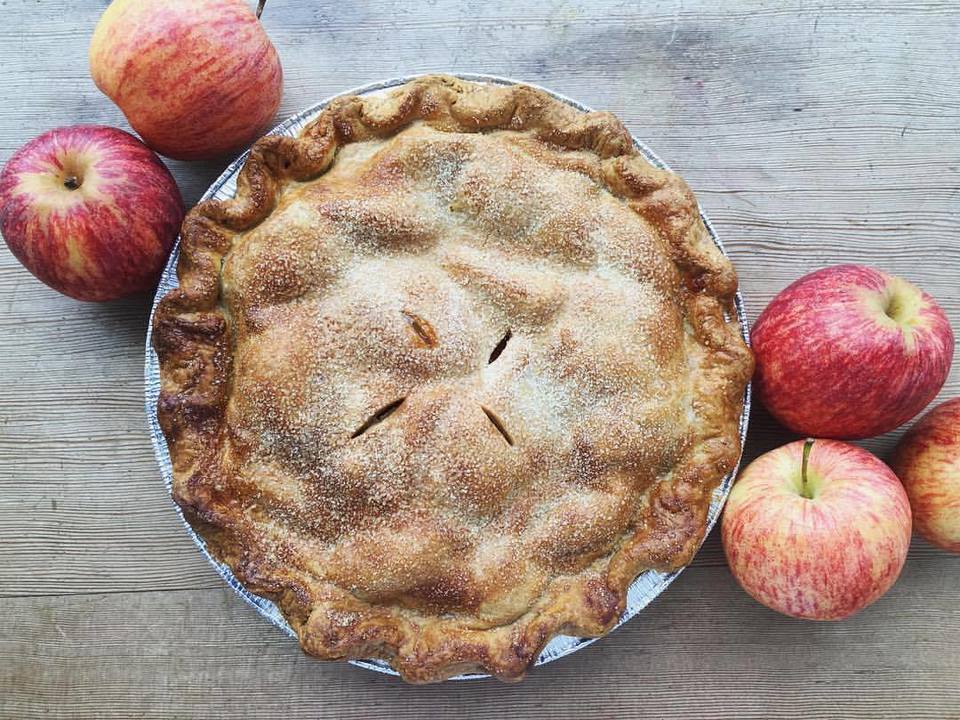 Meats are sourced from Marin and Sonoma ranchers whose operations are animal welfare approved and certified organic. Similarly, all of the café's coffee, tea, beer and wines are sourced from the Bay Area. 
Over the years, the spot has become popular with the city's creative community. Comedian Nato Green lives nearby and frequently stops in; artist Paul Madonna, who enjoys Mission Pie's chili, scones and pies, told Hoodline it's a great place to meet a friend, write a book, or sit and stare out the window at Mission Street.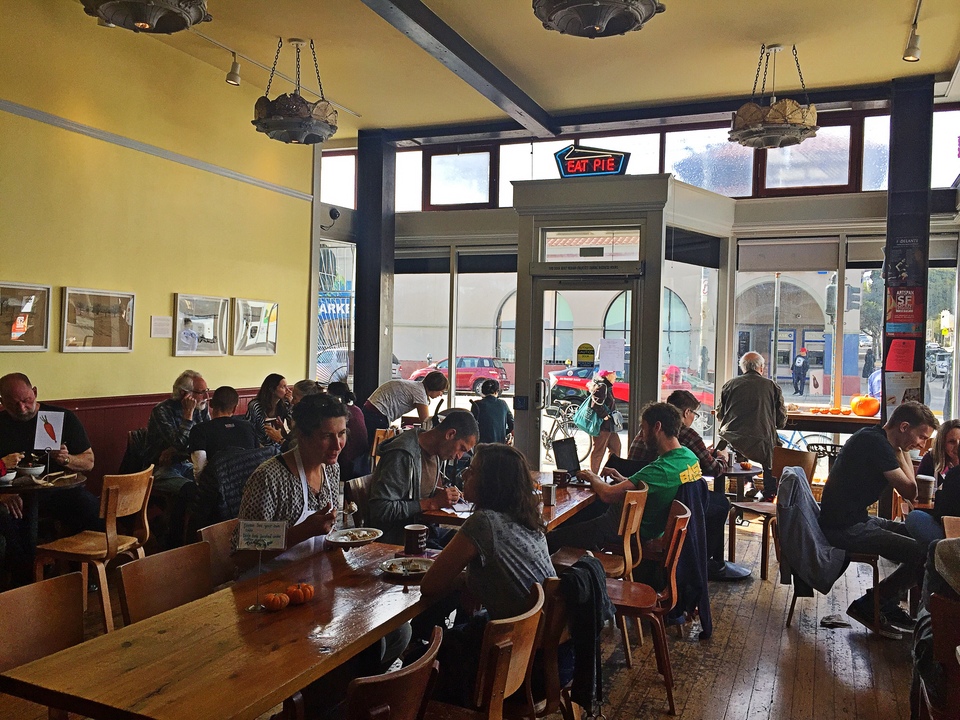 "I'm sure I spend way too much time there, if that's even a thing," he said.
"Our customers are our reason for rising each day," said Heisler.
Mission Pie is open from 7am to 10pm every day.