On Saturday morning, Salesforce CEO Marc Benioff tweeted that a mountain lion had walked in front of his Pacific Heights home near the Presidio.
The tech mogul posted security footage of the sighting to YouTube, where a large cat is clearly visible walking on the sidewalk, SFGate reports.
The sighting is timely—Salesforce's Dreamforce conference started today and runs through Thursday. Fittingly, the company's AppExchange mascot resembles a mountain lion, wearing glasses and a park ranger ensemble.
The feline, named "Appy," is one of Saleforce's "Trailhead" characters and has been used in lead-up advertising for this year's conference.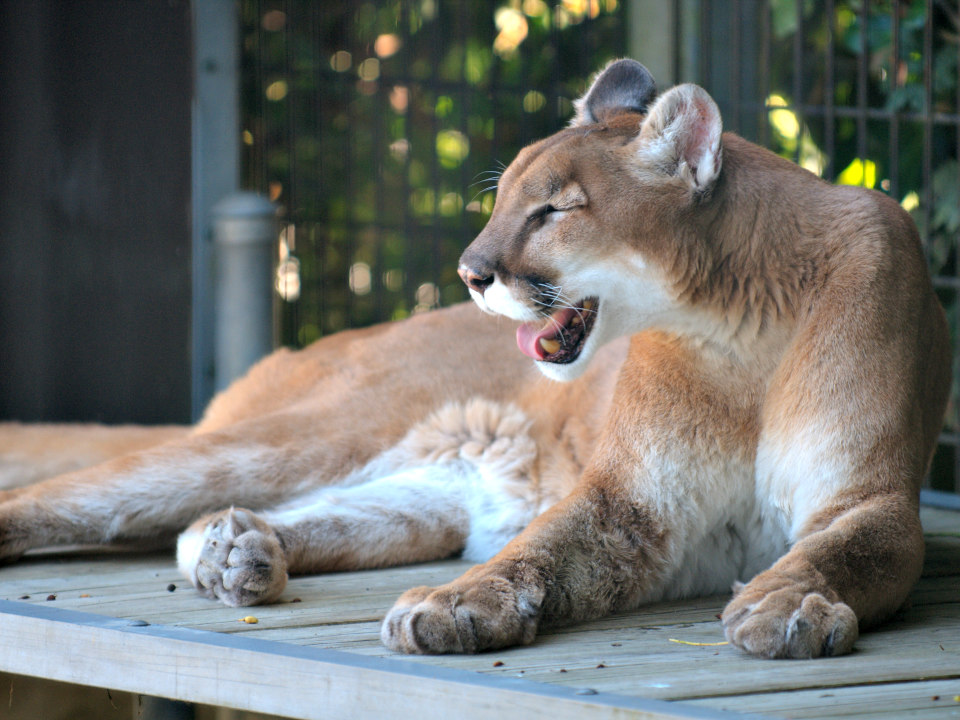 After the encounter, Benioff took to Twitter and called the cougar sighting "a sign."
At this time, there have been no other reports of mountain lion sightings in San Francisco, either from the National Park Service or San Francisco Animal Care and Control.
The last time a mountain lion was spotted in San Francisco was in the summer of 2015.
According to ABC7 News, a large feline was that year spotted in Daly City on June 29th, in Sea Cliff and the Presidio on June 30th and near City Hall (at Gough and Eddy) on July 1st. Witnesses saw it two days later near Lake Merced, and is believed to have made its way out of San Francisco County, heading down the coast.
Like Benioff's weekend footage, many of the 2015 sightings were captured on surveillance video.
A San Francisco Mountain Lion just walked in front of my house. https://t.co/ThI4A4L4z1 #trailhead #AppyDF

— Marc Benioff (@Benioff) November 4, 2017
Prior to 2015, it had been years since a mountain lion was spotted in the city.
Puma concolor are widely distributed across the western part of North America; adults are 25 to 35 inches high at the shoulders and up to 8 feet long (including the tail)
They primarily eat deer, but also hunt smaller animals like coyotes and raccoons. Highly adaptable, cougars avoid humans and are fantastic at hiding; however, pet owners, particularly those walking off-leash dogs, should take precautions.
If you see a mountain lion in San Francisco, Animal Care and Control advises keeping your distance and calling 415-554-9400.