Ocean Avenue's latest restaurant is inspired by the restaurants surrounding Tokyo's Tsukiji, the world's largest wholesale fish market.
Larry Leung founded Kaisen Don, his first restaurant, after visiting fresh seafood restaurants on trips to Japan with his wife, Pei Yu.
"In Japan, they build a lot of restaurants around the fish markets to feed the fishermen," Leung said. "Everything's fresh. We're trying to recreate that."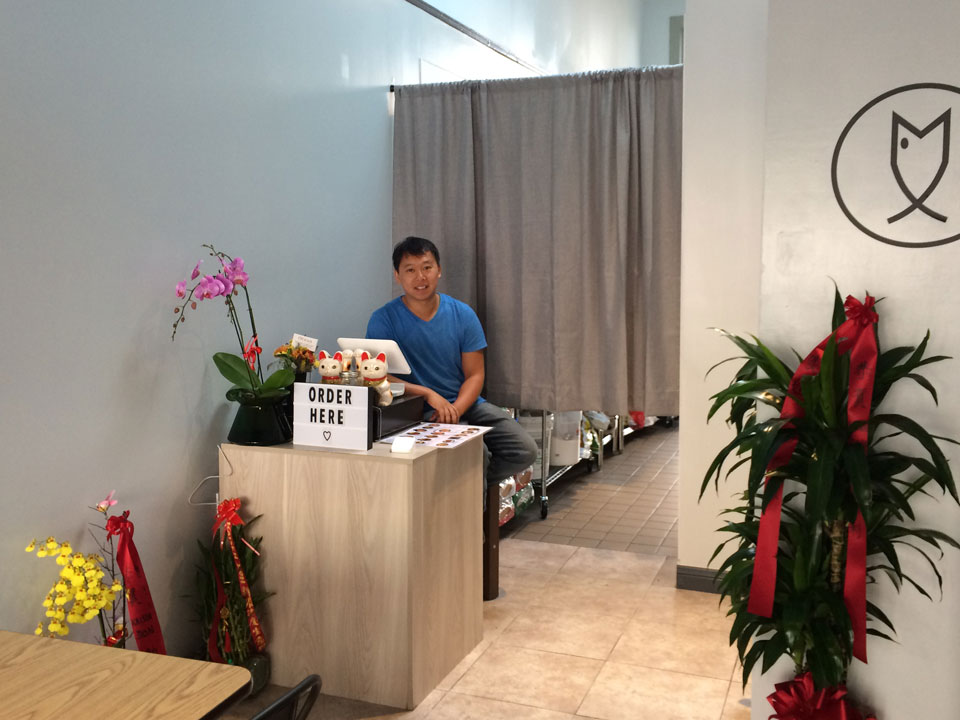 After working at his father's auto repair store for many years, Leung trained for six months at a sushi restaurant in Hayes Valley.
His space, which seats 20, was "just the right size" in a neighborhood where Leung once lived and was formerly the home of Rainbow Desserts.
When we visited, a bouquet of flowers from Ocean Cyclery, the restaurant's neighbor, sat on the checkout counter.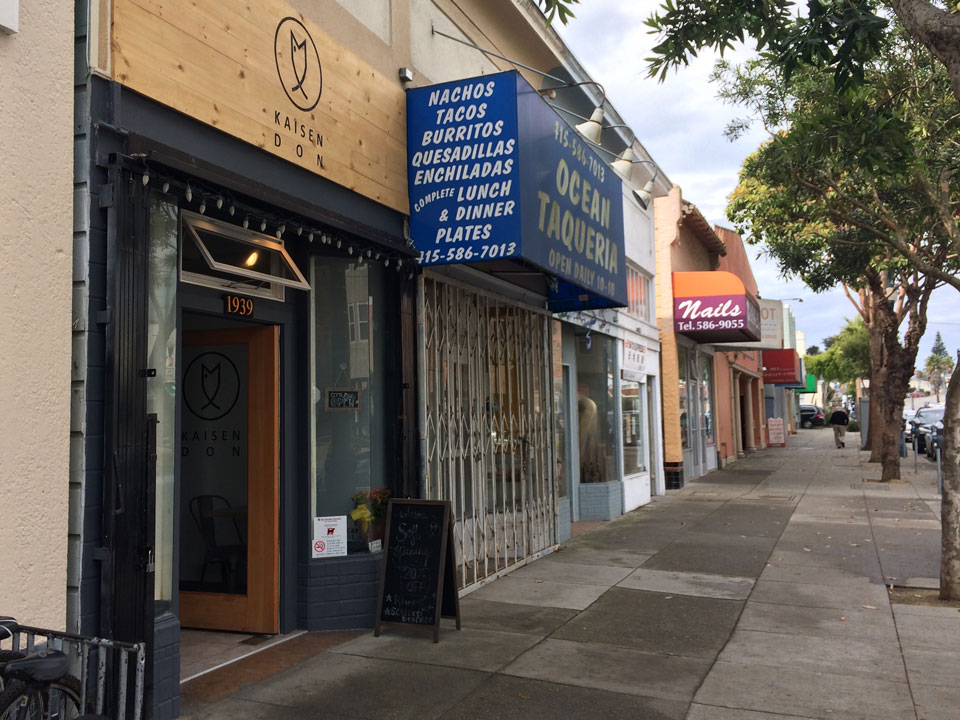 The restaurant will primarily serve chirashi don, or more informally, "sushi in a bowl." Salmon rolls are a specialty.
Leung did a soft opening on November 11 and is tweaking his service based on customer feedback this week, but early reviews on Yelp are largely positive.
"Ingredients are so fresh and yummy that will definitely bring us back," one reviewer wrote after the soft opening.
The restaurant will open full-time on Monday, November 20th; operating hours are 11am–2pm and 5–9 p.m.
Kaisen Don is located at 1939 Ocean Ave. and can be reached at 415-859-9081.
This story was published in partnership with the Ingleside-Excelsior Light.