By
Hoodline
- Published on February 15, 2018.
Interested in checking out new spots for home decor in New York? You're in luck: we've found three places that will fill the bill. Read on for the newest places to visit the next time you're searching for home decor around town.
Pearl River Mart at Chelsea Market
75 9th Ave. (between Avenue Of The Americas & 5th Ave.), Chelsea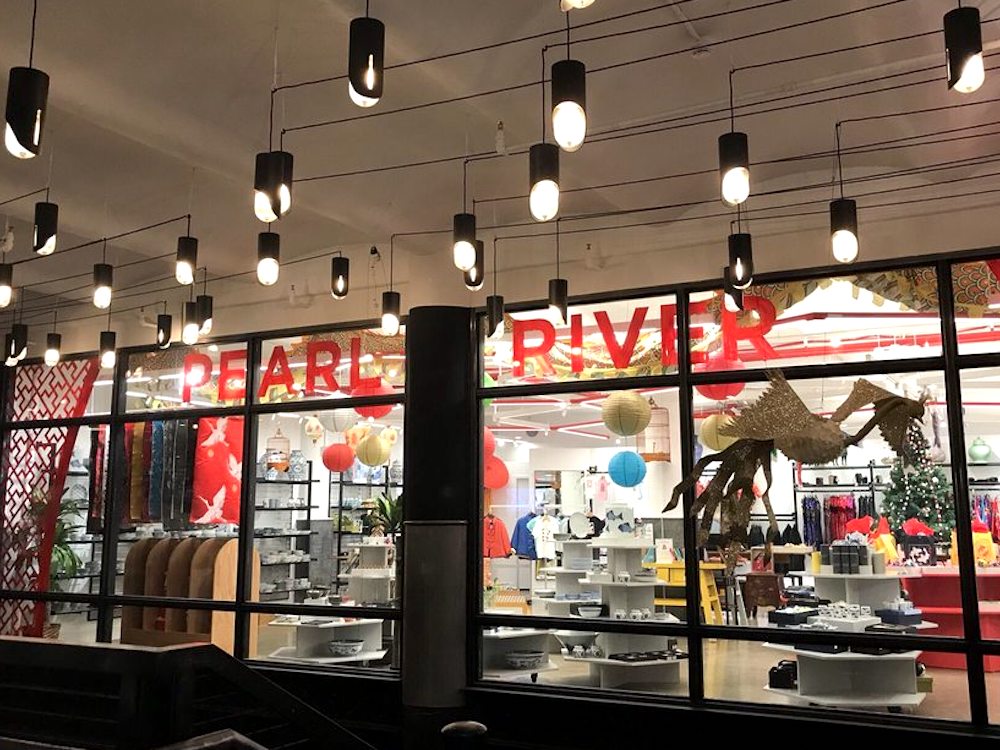 After the longtime Chinese goods emporium Pearl River Mart relocated from Soho to Tribeca, it has now opened its newest outpost uptown: Pearl River Mart at Chelsea Market.
At this location, expect to find a wide variety of Chinese home decor and lifestyle goods. Look for ceramics and tableware, including bowls and chopsticks; clothing for men and women, including traditional dresses like the cheongsam (also known as qipao); Buddha statues and bamboo; and a range of snacks. 
With a four-star Yelp rating out four reviews, Pearl River Mart at Chelsea Market has been getting positive attention.
Yelper Peggy K., who reviewed Pearl River Mart at Chelsea Market on January 5th, wrote: "I believe Pearl River used to be located in Chinatown, but this store recently opened in Chelsea Market. My friend and I were browsing through the store and both felt nostalgic from seeing snacks from our childhood, from the candy to the Chinese-style seaweed packs to the Hello Panda biscuits."
Viviann L. noted: "Reasonable prices and pretty clean and organized. Quite new, so still in progress of organized and setting everything up. Cute stuff but alright quality. Staffers aren't rude, but not very attentive."
Yelper Ina M. wrote: "Nice finds! I needed spoons and they definitely had some, for cheap! I think this place is well-priced for the location."
Pearl River Mart at Chelsea Market is open daily from 10am–9pm.
Pottery Barn
12 W. 20th St. (between Avenue Of The Americas & 5th Ave.), Flatiron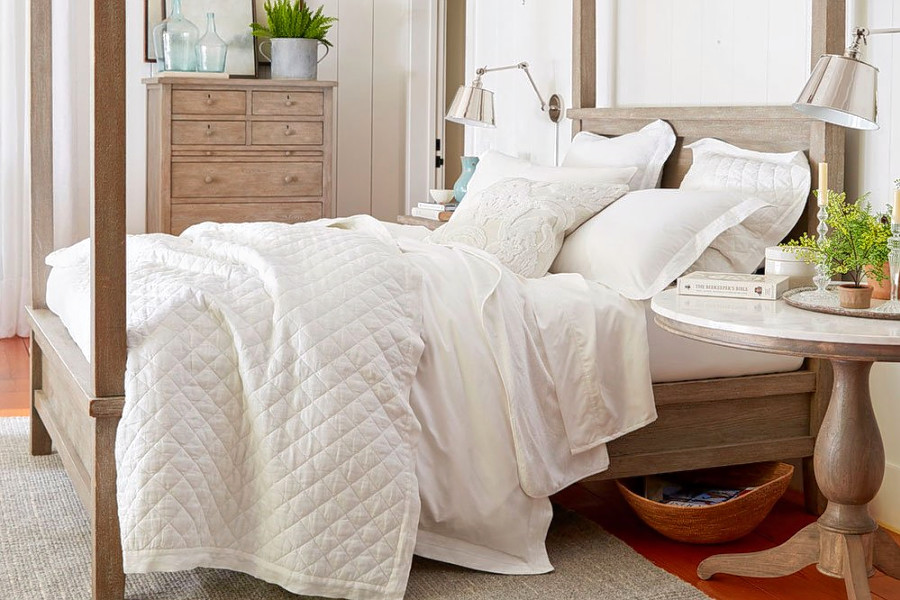 Last September, Pottery Barn opened its 17,000-square-foot flagship store in the Flatiron district. The store is a slight departure from the regular Pottery Barn, specifically designed to appeal to New Yorkers and their small apartment spaces.
According to a press release, this outpost—housed in a historic 1904 building—offers " a carefully curated assortment of apartment-ready, multi-functional furniture," partnerships with local artists and one-of-a-kind vintage goods.
Pottery Barn currently holds four stars out of four reviews on Yelp, indicating good reviews.
Yelper Anonymous C., who reviewed Pottery Barn on December 14th, wrote: "This store is gigantic, beautiful, and styled to perfection. I want to move in...Great inventory, super friendly employees. This Pottery Barn is everything a Pottery Barn should be."
Sean W. noted: "Massive New Store in the Flatiron district. Two entrances. More merchandise than any store I've been to. Large basement houses bed/bedding. Nice employees."
Pottery Barn is open Monday–Saturday from 10am–9pm, and Sunday from 11am–7pm.
1 Stop Shop Furniture & Electronics
136 W. 125th St. (between 7th Ave & Lenox Ave.), Harlem
1 Stop Shop Furniture & Electronics is a home decor store that carries a wide variety of furniture, electronics, accents and more. 
Look for furniture for all parts of your home, including the living room, home office, bedroom and dining room. You can also find an extensive inventory of products like mattresses, lamps, pillows, rugs and wall art. (Check out what the store carries on its website.)
1 Stop Shop Furniture & Electronics's current rating of five stars out of three reviews on Yelp indicates positive attention from users.
Yelper Erika V., who was one of the first users to visit 1 Stop Shop Furniture & Electronics on November 6th, wrote: "A pleasure to do business with. Made my purchasing experience effortless. Delivery and set-up was quick and easy. I definitely will shop here again."
Sassystarr noted: "This furniture store was recommended to me by a friend and I am so grateful! Everyone in there was extremely patient with me. They had a very large selection."
1 Stop Shop Furniture & Electronics is open daily from 10am–8pm.