When Mission saloon Doc's Clock relocated last summer after losing its lease, owner Carey Suckow relocated the bar, jukebox and pinball machine—but the bar's iconic neon sign stayed put due to a disagreement with the former landlord.
Last year, Suckow told Eater SF that if restaurateur Leticia Luna insisted on keeping the old sign, she'd recreate the marquee at her new location. "It won't be the same," she said, "but we are staying upbeat about this whole move."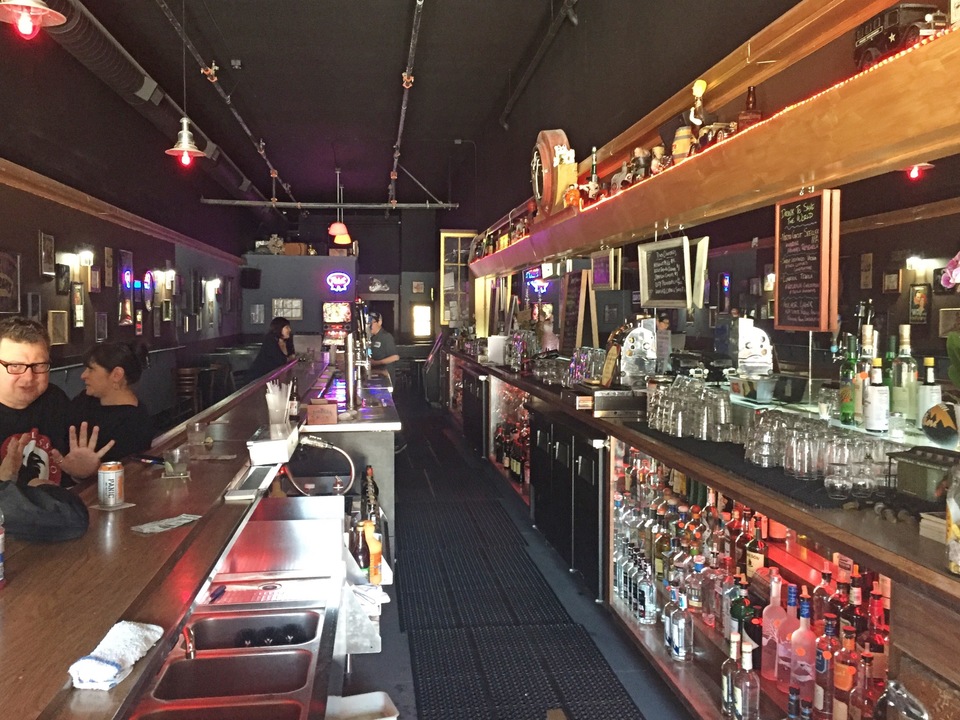 Since then, she's worked out a deal to get the sign back, but must now overcome a new hurdle—a neighbor who's opposed to installing the sign at the new location (2417 Mission St.).
"We are getting closer to bringing our sign home," Suckow told Hoodline via email. "Unfortunately, this is increasing our costs." She's now working with SF Planning to assess her options.
According to Suckow, the city issued her a permit to move the sign in December 2016, but today, "we have to get approval for changes due to our new neighbor." (She declined to state which one.)
Supporters have launched Bring the Doc's Clock Sign Home, a GoFundMe campaign aimed at raising $20,000 toward reinstalling the neon "Doc's Clock - Cocktail Time" sign on a marquee bookended by two coupes with angled swizzle sticks, topped by an animated directional arrow that points to the front door.
As of this writing, the effort has raised $2,160 from 23 people.
"We are working on getting this approved and moved as soon as possible. I won't believe this is real until it is lit up over the new spot," said Suckow.
She said regulars and the entire neighborhood have supported the bar since it moved .2 miles down the street. "It has been lots of work, and the positive feedback from everyone keeps us going," she said.
On March 2nd, Doc's Clock will hold a fundraiser with a raffle and silent auction from 5–10pm.
To support the sign's restoration, the bar is raffling off a Fernet Branca beach cruiser bicycle, as well as other items donated by local businesses. 
[Update: 4:07pm] After our story ran, the office of District 9 Supervisor Hillary Ronen's released a statement taking credit for saving the sign.
According to a press release, Ronen worked with city agencies to give the sign "a special 'vintage' designation under the Planning Code" that allows the original sign to be removed and the building's owner to erect a replacement.
"I was able to bring together the bar owners, their previous landlords, and the Planning Department to figure out a creative way to allow the sign to be moved—which was a much more complicated process than one might think," said Ronen.