More than three hundred people surrounded the San Francisco offices of federal Immigrations and Customs Enforcement this afternoon to protest a recent crackdown that arrested 150 undocumented immigrants around Northern California.
Starting around noon, protestors formed human chains, occupied the sidewalk and blocked streets leading to ICE's building at Washington and Sansome streets.
Interim Mayor Mark Farrell attended the protest and affirmed San Francisco's status as a sanctuary city, ABC7 reported.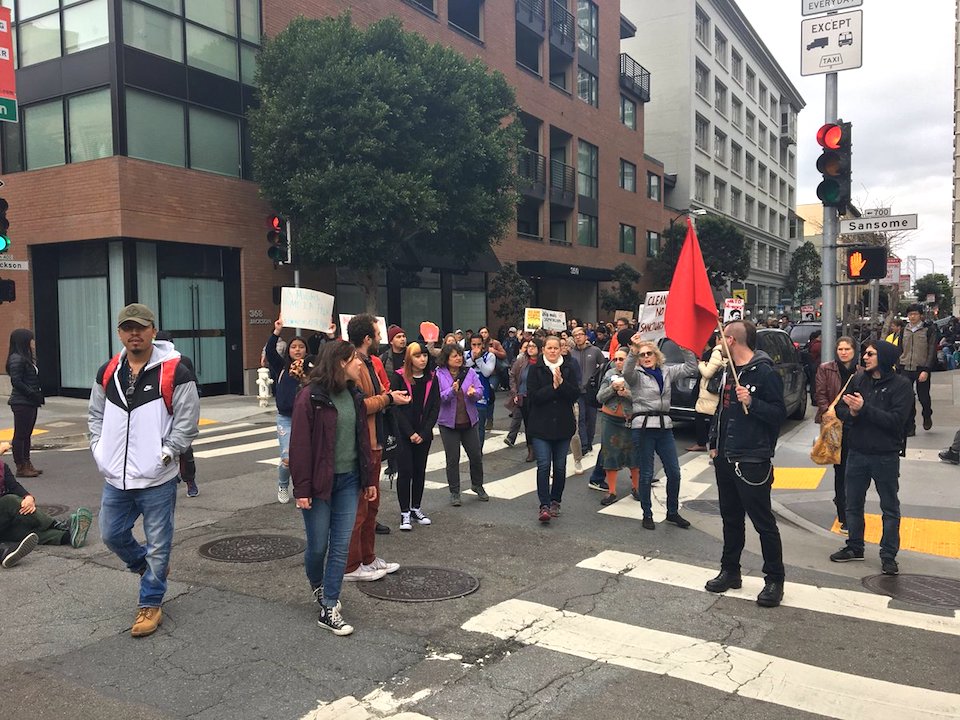 Because Oakland Mayor Libby Schaaf warned that federal immigration agents were planning a regional enforcement effort, Acting ICE Director Thomas Homan said today her actions may have helped 864 people evade deportation and potentially put agents at risk.
"What she did is no better than a gang lookout who yells, 'police,'" he said on Fox and Friends.
"I continue to believe that what I did was the right thing, and that it was legal," Schaaf said this morning at a press conference, citing the example of Maria Mendoza Sanchez, an oncology nurse who was deported last year to Mexico with her husband, Eusebio, a truck driver.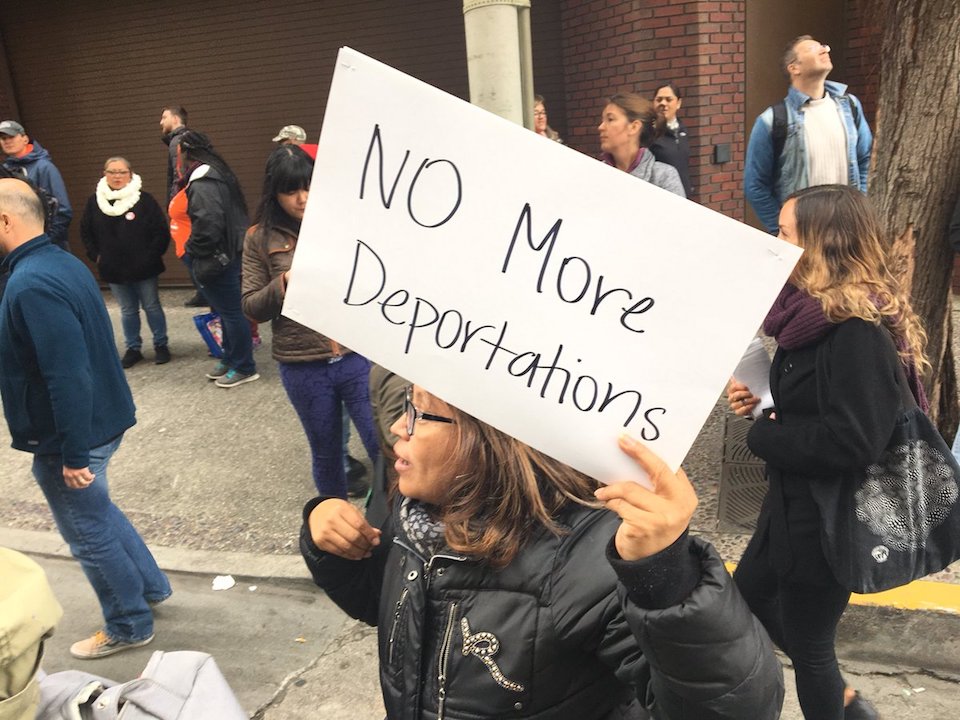 Schaaf said the couple lived in Oakland and worked for 23 years to become legal residents. "They committed not a single crime, and they were deported by this administration which has ended their deferral policy."
The couple's four American-born children remained behind in Oakland—which also limits its cooperation with federal immigration enforcement—after their parents departed for Mexico last year. "We believe our community is safer when families stay together," said Schaaf.