Days after the Oakland A's proposed buying the Oakland-Alameda County Coliseum complex, a Walnut Creek developer hoping to start a soccer franchise also offered to purchase the site.
Developer Mark Hall sent a letter to Oakland Mayor Libby Schaaf and the City Council on Wednesday indicating his interest in buying roughly a third of the 135-acre complex, which would include Oracle Arena, for $85 million.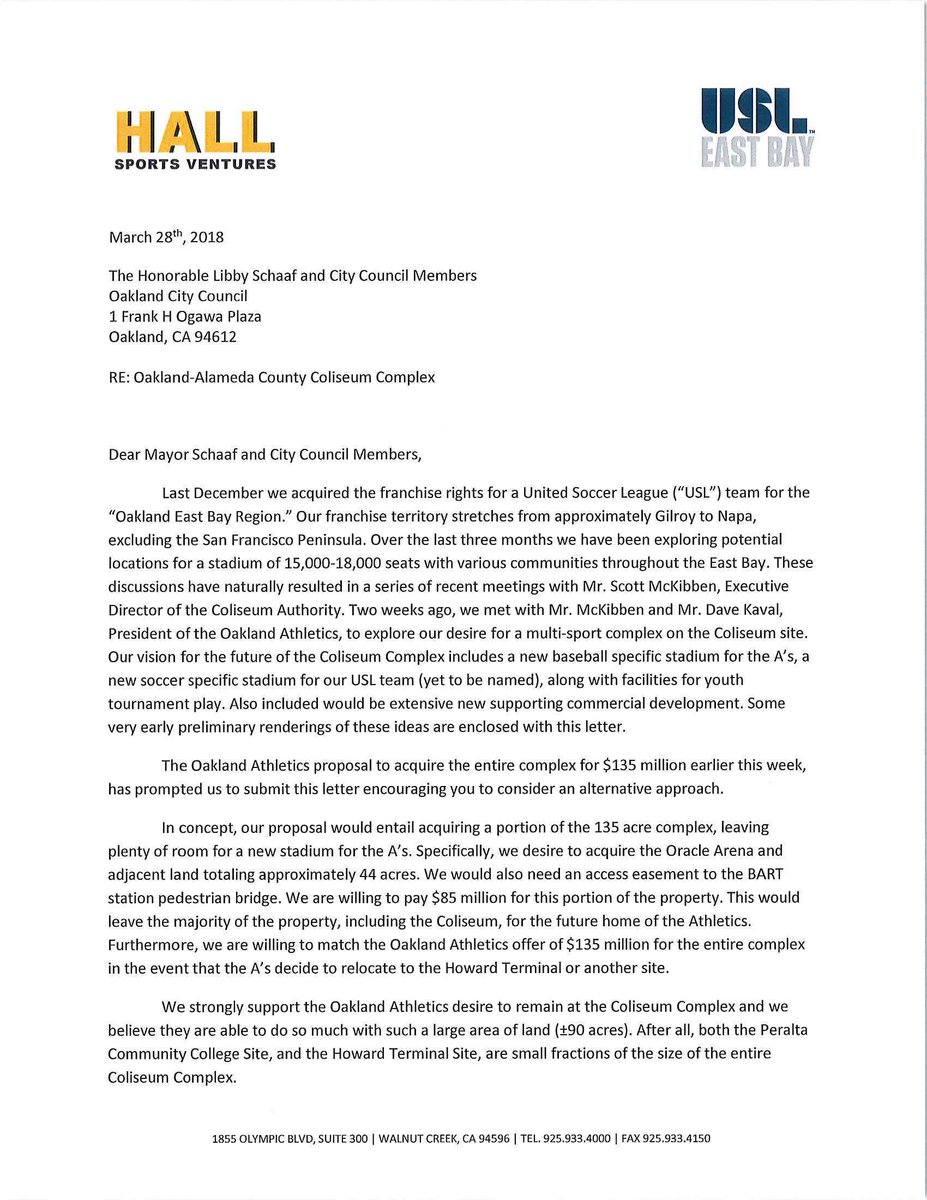 That price would be proportionately much more than the $136 million the A's were offering for the entire site, which the team announced via an open letter on Monday.
Hall also wrote that he was willing to match the A's offer in the event the team relocates. The land has been valued at $150 million or more.
The A's are still not committed to where to build a stadium. After team President Dave Kaval was hired in 2016, the team was examining three sites for a new ballpark: at the Peralta Community College District Offices, at Howard Terminal near Jack London Square, and at the Coliseum itself, where it plays now.
The team announced in September that it was interested in building at the Peralta site, but the college district's Board of Trustees shut down that possibility in December.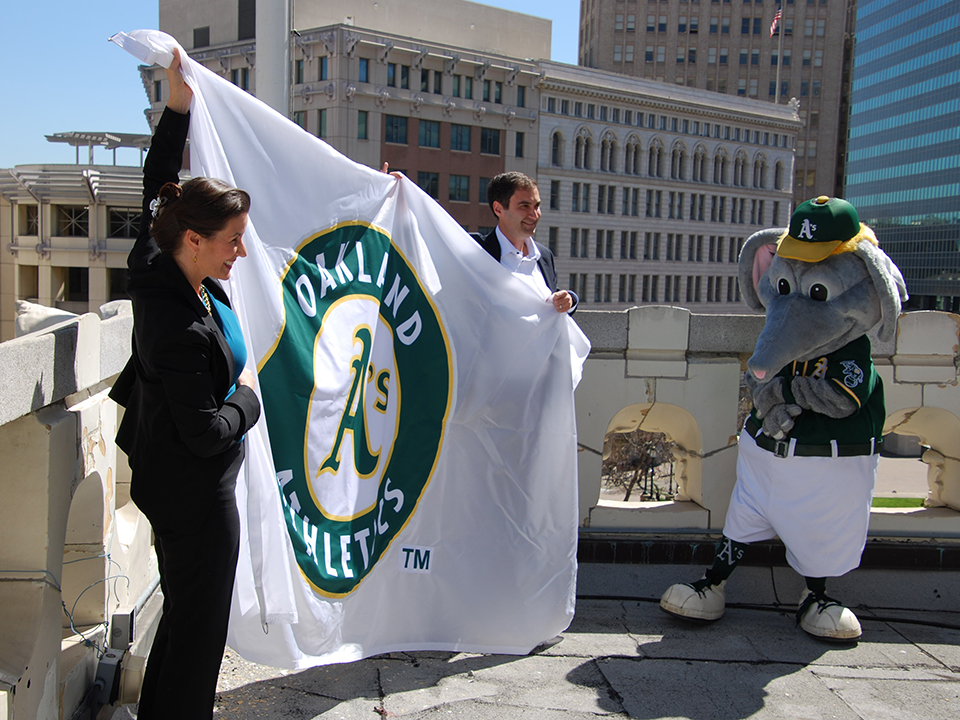 Mayor Libby Schaaf said on Wednesday that she supported exclusive negotiating agreements with the A's for both the Coliseum and Howard Terminal, but such agreements would need approval by the city and the county for the Coliseum and the Port of Oakland commissioners for Howard Terminal.
It was unclear if Schaaf had seen Hall's offer when she announced support for exclusive talks with the A's.
Hall acquired the rights for a United Soccer League team for the East Bay region in December and has been seeking space to build a 15,000- to 18,000-seat stadium. As part of his search, he's been in discussions with the city of Concord to build a stadium near its BART station.
In Oakland, Hall wrote that he has already had a series of meetings with Kaval and Scott McKibben, executive director of the Coliseum Authority, the city-county partnership that manages the Coliseum complex.
Hall wrote that he envisions a complex that includes a new soccer stadium, a baseball stadium for the A's and facilities for youth tournaments, as well as other commercial development.
"We agree with the A's that this is a critical moment forthe community," Hall wrote. "Therefore, before entering into an exclusive negotiating agreement (ENA) with the A's, for the entire complex, please consider the greater interest of the community of sports fans."