In this edition; a new Korean/Japanese eatery from a family of long-time restaurateurs debuts, signs of life inside a former Uptown steakhouse, an East Bay burrito joint expands its footprint, and more restaurant-related news from around The Town. 
Openings
Adams Point
Dosirak Shop (366 Grand Ave.)
Over the weekend, one of our editors spotted the grand opening of a new Korean and Japanese-influenced casual lunch spot called Dosirak Shop. 
The new eatery comes from the Kang family with brothers Daniel and Samuel Kang at the helm, reports the East Bay Express. The Kangs previously ran San Francisco's Kamakura and Danny's Kitchen in Vallejo. 
"A lot of people are more familiar with the food, and it has become very popular. And, of course, we're Korean," Daniel Kang told the Express. "It's about time we share something we're passionate about and that's part of us."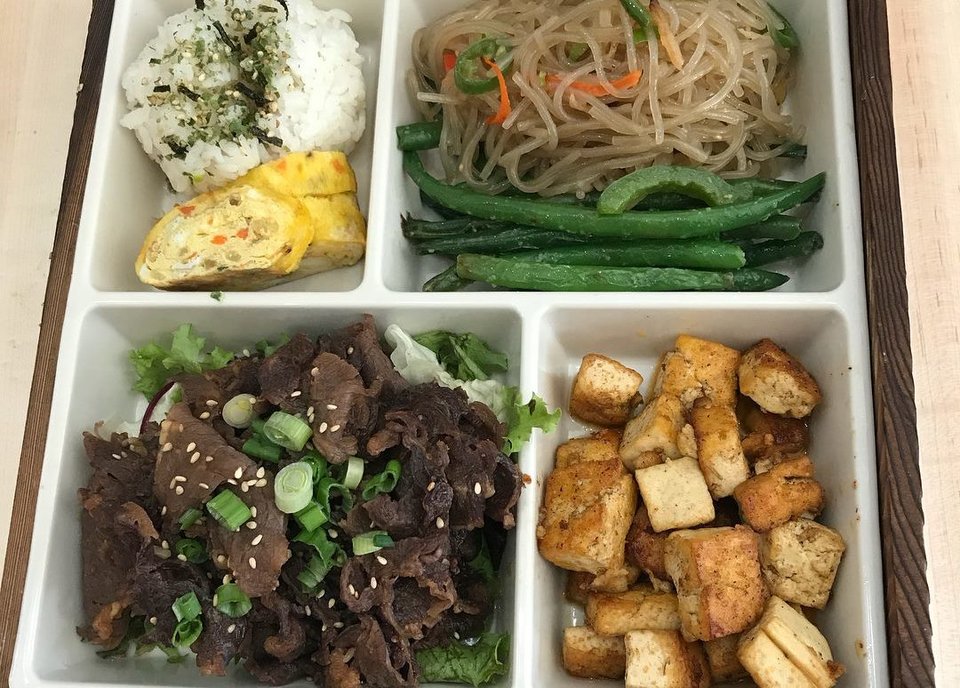 On the menu, expect to see Korean comfort food like bibimbap, japchae, bulgogi and an array of the ubiquitous banchan side dishes. 
Dosirak is the Korean word for "packed meal" and is similar to Japanese-style bento box lunches. Each customizable box comes with rice, a choice of protein and an assortment of sides. 
Look for Japanese fare as well like tempura, sashimi and Hawaiian-style poke bowls to join the lineup once things get up and running. 
Updates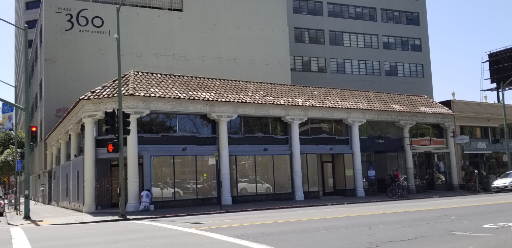 Uptown
Izzy's Steak & Chop House (59 Grand Ave.)
As we reported last December, Izzy's Steak & Chop House closed its Oakland locale without much word, but rising rents were said to be the reason for the closure. At the time, the business posted a notice encouraging would-be-patrons to visit the eatery's San Francisco or San Carlos outposts instead.
Tipster Al stopped by for an update this week and noticed a "heavy remodel" job that has commenced, including the interior and exterior of the space. "Any sign of Izzy's has been removed," he said. 
During his visit, Al attempted to speak to a crew member working at the site to learn more, but the employee declined to speak about the future tenants.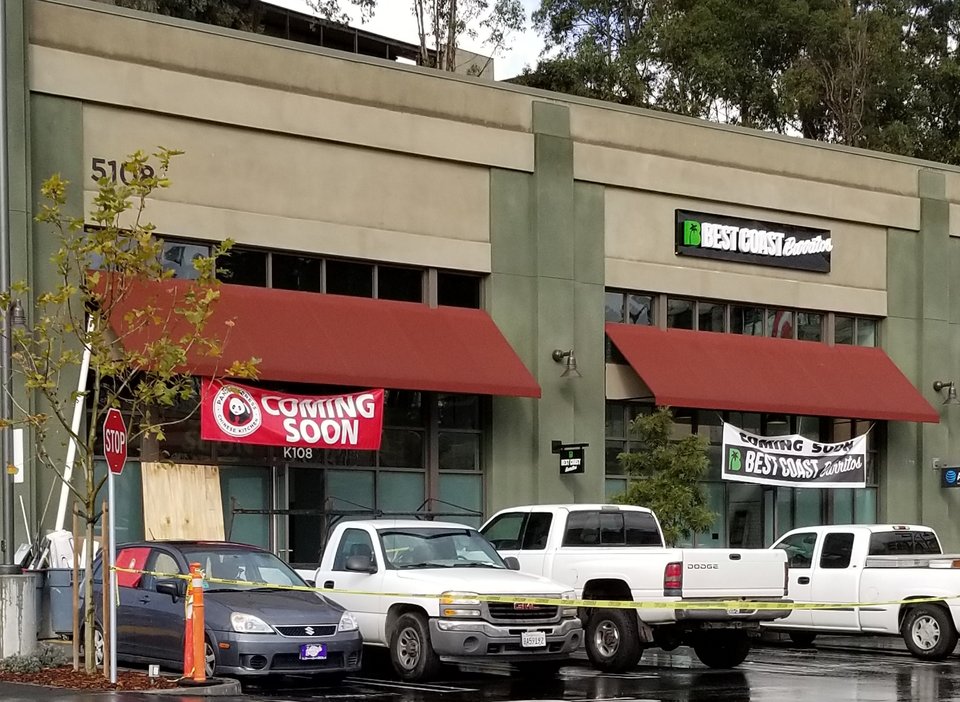 Rockridge
Best Coast Burritos (5100 Broadway)
In January we reported the coming of Best Coast Burritos along with new next-door neighbor Panda Express at the Shops at the Ridge retail complex. 
When tipster Al was in the neighborhood this week, he stopped by for a bite to eat and saw that Best Coast had softly opened. 
"It looks to be the same menu as their other location," he said, "with a similar set-up, just a bit smaller."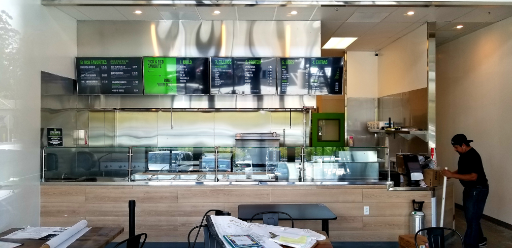 On the menu, expect to see offerings like "The California" with hand-cut fries, guacamole, cheese, sour cream and pico with a choice of meat; "The Three Amigos" with pollo asado, carnitas and shrimp; and crispy fried fish tacos with shredded cabbage and avocado cream sauce. You can create your own burrito, too. (Check out the full menu here.)
And if you're in the mood for something a little different, It appears that neighbor Panda Express is also open for business. 
Closures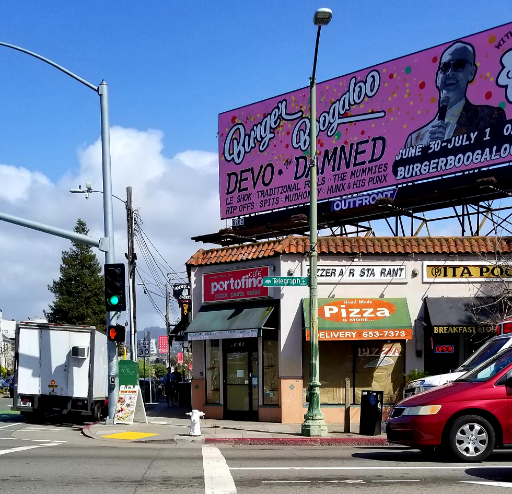 Mosswood
Portofino Café (3936 Telegraph Ave.)
Lastly, Al reports that pizzeria Portofino Café has permanently closed. 
It's not clear why the restaurant closed its doors, but recently, the café has received a succession of negative Yelp reviews totaling an overall score of 2.5 stars. 
"As of now, the windows are covered and a crew inside has already begun construction work for the next business," said Al. When our effervescent tipster pressed for more details, he was told to check back next week when a potential owner might be around.  
Thanks as always to our seemingly omnipresent tipster Al M.!
Have you noticed an addition (or subtraction) from Oakland's food landscape? Text a tip and a photo to 510-757-9959, and we'll look into it.