By
Hoodline
- Published on April 12, 2018.
Looking to satisfy your appetite for breakfast and brunch fare?
Hoodline crunched the numbers to find the top breakfast and brunch restaurants around Denver, using both Yelp data and our own secret sauce to produce a ranked list of the best spots to fulfill your urges.
1. Snooze An AM Eatery
Topping the list is Snooze An AM Eatery. Located at 2262 Larimer St. in Five Points, the cocktail bar and breakfast-brunch spot is the most popular breakfast and brunch restaurant in Denver, boasting 4.5 stars out of 3,253 reviews on Yelp. In addition to the wide variety of egg-based breakfast dishes, be sure to check out the french toast.
2. The Rolling Pin Bakeshop
Next up is Five Points's The Rolling Pin Bakeshop, situated at 2716 Welton St. With five stars out of 207 reviews on Yelp, the combination bakery-breakfast-brunch spot is loved by almost everyone who visits. In addition to classics like the lemon tart and apricot cheese danish, the green chile croissant is among its more popular (and unusual) items.  
3. Linger
Linger, located at 2030 W 30th Ave. in the Highland neighborhood, is another top choice, with Yelpers giving the all-day restaurant and bar four stars out of 2,452 reviews. While the evening theme is Asian fusion, brunch is global—check out the curry or adobo pork benedicts, and the selection of baos. Vegan options available. 
4. Olive & Finch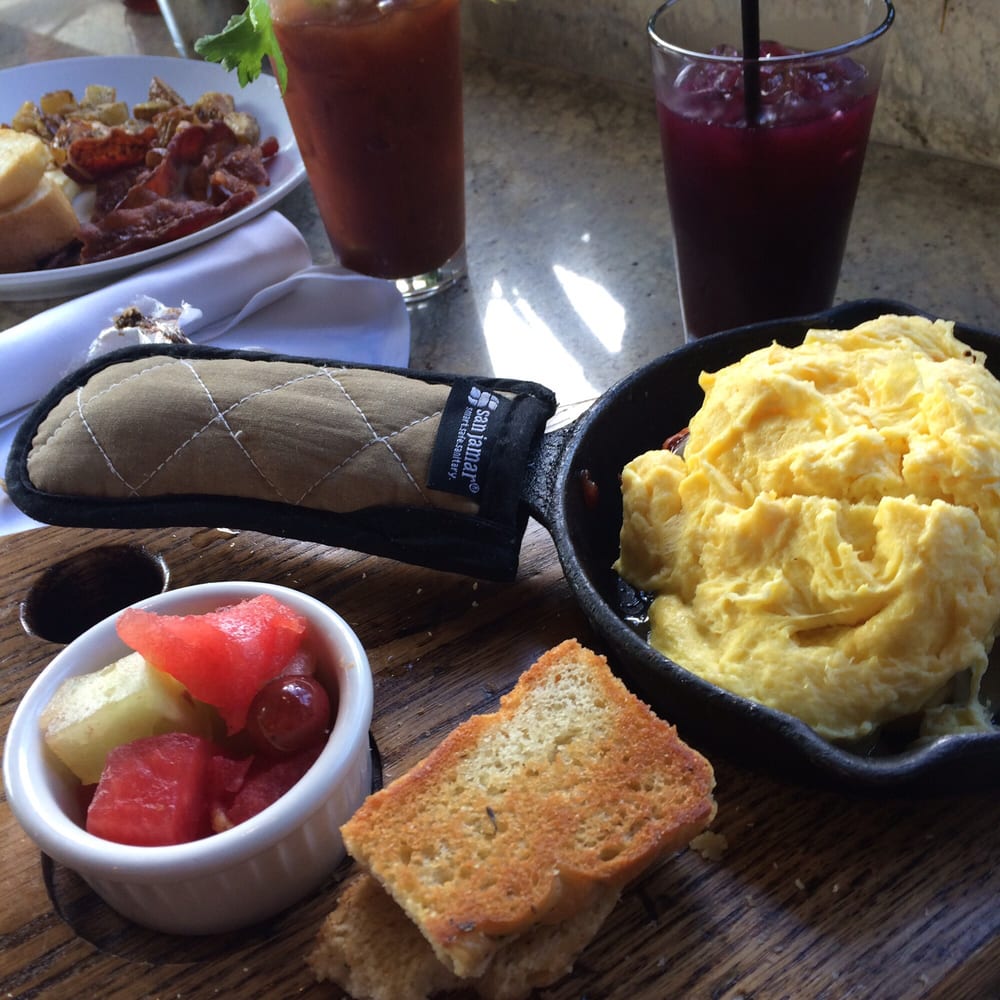 Olive & Finch, an Uptown bakery and breakfast spot, is another much-loved go-to, with 4.5 stars out of 621 Yelp reviews. Head over to 1552 E 17th Ave. to see check out the wide array of items all made in-house (including the smoked meats). For those staying on the healthy side, check out the fresh juices. 
5. The Bagel Deli & Restaurant
Over at 6439 Hampden Ave., check out The Bagel Deli & Restaurant, which has earned 4.5 stars out of 537 reviews on Yelp. The cosy deli and morning restaurant features New York-style items (bagels, pastrami, etc) served in generous portions. 
6. Denver Biscuit Co.
Last but not least, there's Denver Biscuit Co., a Baker neighborhood favorite with 4.5 stars out of 512 reviews. Stop by 141 S Broadway to hit up the food truck and breakfast and brunch spot next time the urge strikes—biscuits may be the stars, but be sure to check out the fried chicken as well as vegan options.