This Friday marks the first 420 Day festival in Golden Gate Park since the implementation of Proposition 64, which made it legal for adults to use cannabis recreationally.
The annual gathering is expected to bring more than 15,000 weed enthusiasts to Robin Williams Meadow—formerly known as Hippie Hill—and will feature an assortment of attractions, including live music, DJs and a New Year's Eve-style countdown to a "bud drop," the Chronicle's Green State has reported.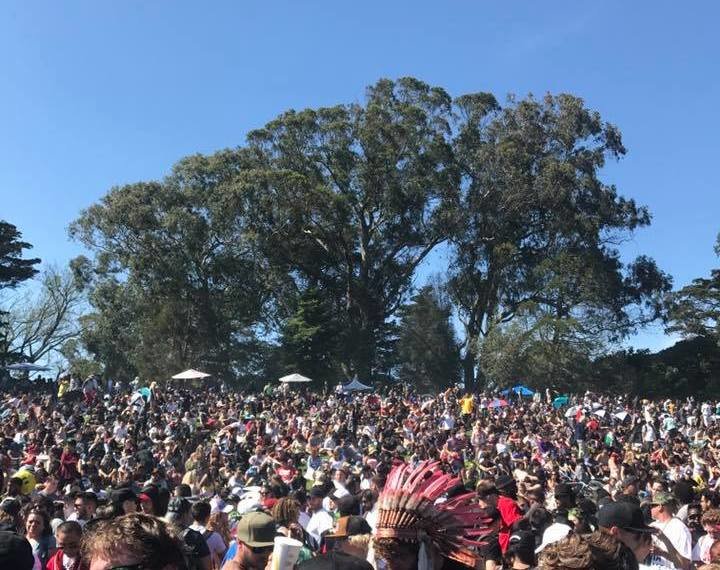 Prohibited Items
Cannabis sales are strictly prohibited, which means attendees who intend to partake should visit one of the city's roughly 16 recreational sales stores or more than three dozen dispensaries beforehand.
Camping gear like tents, canopies, tables or other structures are barred, as are coolers larger than 9" x 12"; wagons or carts, generators, barbecues or cooking equipment.
All glass items (which includes smokeware and beverages) are prohibited, as are weapons, drones and other aircraft.
While the event is free and open to adults, attendees are encouraged to register in advance and will still have to show ID upon entry. Like last year, the event will be cordoned off with nearly a mile of fencing with gates and 60 private security guards, according to a Rec and Parks spokesperson.
Workers will erect a perimeter fence on Wednesday, April 18th that will be removed on Saturday, April 21st.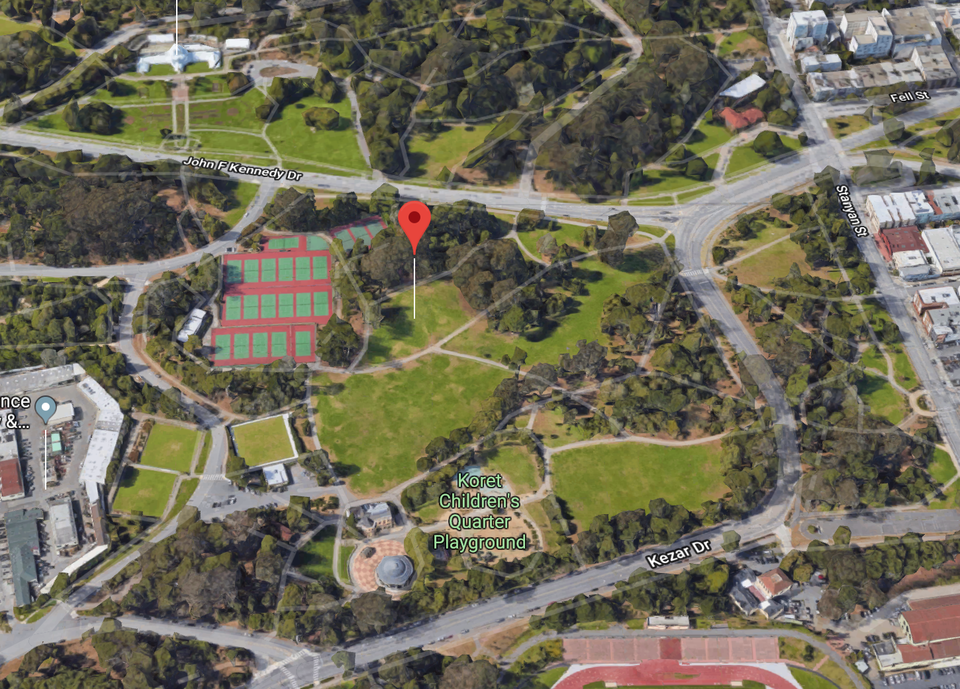 Traffic and Safety
Although no street closures are planned, "we do want to spread the word about severe congestion in and around Golden Gate Park on the east side, including at Stanyan, Fell, Oak, Fulton, Lincoln and Haight," said SFMTA spokesperson Erica Kato via email.  
"We ask that people avoid driving in and around Golden Gate Park, and to seek alternative routes if they must drive," she added. (You can check the Agency's weekend traffic advisory for updates here.)
The N-Judah will run on a regular weekday schedule, and Muni is also running shuttle busses to Civic Center and permitting rideshare pick up and drop-off on JFK Drive.
"SFPD will have an increased presence in the area in an effort to ensure the safety of all," wrote Park Station Captain Una Bailey in a newsletter. "Each year we have seen tens of thousands of people attend this event and for the most part, the event is peaceful."
Park Station has created an event hotline: neighbors and attendees are encouraged to call 415-242-3060 or 415-242-3061 with any issues or concerns.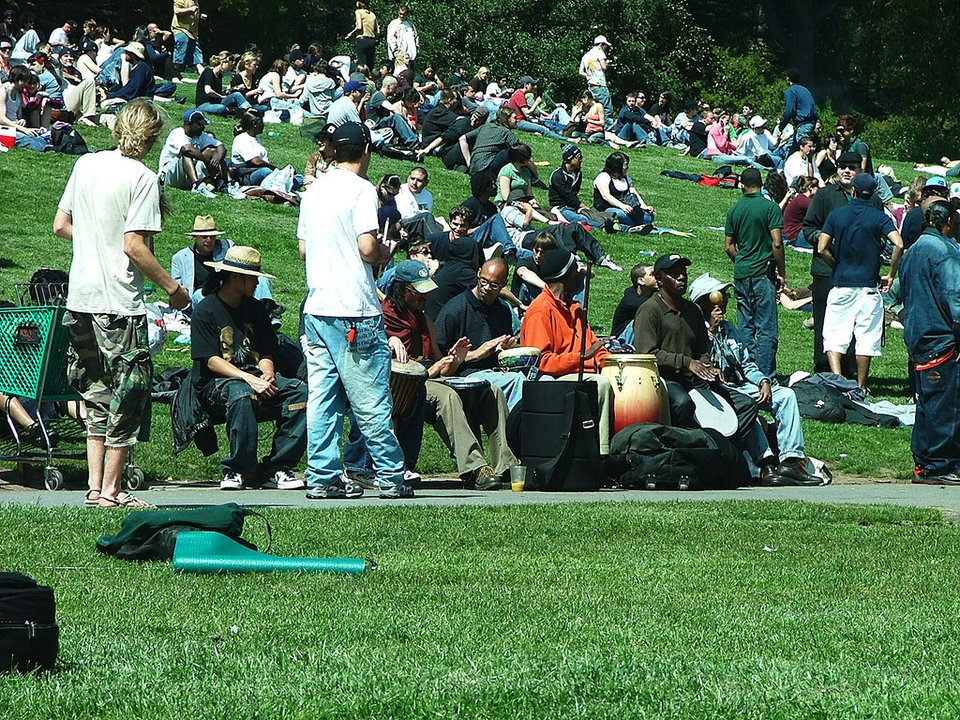 Amenities and services
The event is not sponsored by the city, but portable restrooms, refuse containers and a designated "Munchie Land" for food vendors will be provided by organizers Sounds Bazaar, Haight Street Merchants Association and Greenrush.com. Vendors without permits will be asked to leave.
Additionally, an on-site medical emergency crew and first aid station will be on hand. 
"We built the infrastructure last year," said Alex Aquino of Haight Street Merchants via phone. "We've beefed up the clean up crew along with security and I'm really happy and proud that we have Taking it to the Streets to help clean the Haight Street corridor."
"There are more merchants this year and more non-profit booths," Aquino said. "Expect good music, positive vibes, and a free, clean and safe event."