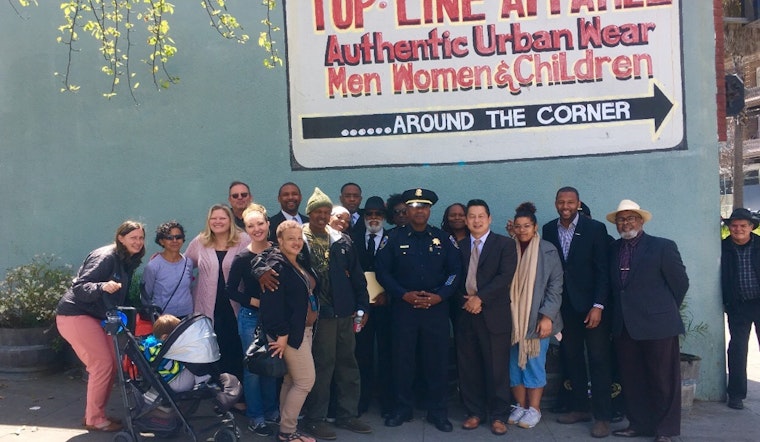 Published on May 23, 2018
Here's a look at recently reported crimes in SFPD's Bayview District, which includes Potrero Hill, Dogpatch, Portola, Bayview and Hunters Point. Unless otherwise noted, all information comes from the department's daily crime recaps.
Four suspects shoot teen driving alone
On May 21 at 8:53 p.m. on the 1700 block of Revere Avenue, a 15-year-old male was driving when a vehicle occupied by four men pulled alongside him and opened fire.
The victim was transported to a hospital with non-life-threatening injuries. Read our full story.
Taxi driver robbed at gunpoint
On May 18 at 3:37 a.m. near the intersection of Middle Point Road and Acacia Avenue, a man in his mid-twenties aimed a gun at a 45-year-old taxi driver while demanding his money and phone. When the suspect exited the vehicle, the victim sped away. No arrests have been made in the case.
Carjacking at knifepoint
On May 14 on the 1300 block of Palou Avenue at 8:53 a.m., a 42-year-old man was sitting in his car when a 40-year-old man brandished a knife, forced him out of his vehicle, and fled eastbound on Palou Avenue.
Home damaged by gunfire
On May 13 at 2 a.m. on the 1200 block of Hawes Street, police responded to a ShotSpotter activation. At the scene, they discovered spent shell casings and damage to a window of a home.
Man arrested after allegedly stabbing two elderly victims
On May 8 at 11 a.m., on the unit block of Waterville Street, a 21-year-old man approached a 63-year-old man with a knife and demanded his property. As the two struggled, the suspect stabbed the victim, then stabbed another man in his sixties who attempted to intervene.
Both victims were transferred to a hospital with non-life threatening injuries, and the suspect was found later and arrested.
Man wounded by gunfire
At around 4 in the morning on May 3, police found a 26-year-old man who was wounded by gunfire on Rankin Street. According to the victim, who was treated for non-life-threatening wounds, two unknown male suspects confronted him and demanded his money.
One dead, 1 wounded in shooting
On May 2, we reported that two men, 21 and 22, were shot on the 1400 block of Thomas Avenue at approximately 7 p.m. Both victims were transferred to a hospital, but the younger man succumbed to his injuries.
Robber on bicycle nabbed by police
On April 29 at 12:53 p.m., a 30-year-old man approached a 20-year-old man on the corner of Paul Avenue and Crane Street, pointed a knife and demanded the victim's wallet and cellphone. After grabbing the money and fleeing on a bike, the suspect was later found and arrested.
Anyone who has information about any of these incidents is encouraged to contact SFPD via the department's anonymous tip line at 415-575-4444, or text TIP411 with "SFPD" at the start of the message.
Here's why we usually don't include suspect descriptions in crime reports.
Bayview Station's next monthly meeting is on Monday, June 4 at 6 p.m. in the station's community room at 201 Williams Ave.