Fuzio Universal Bistro in 1 Embarcadero Center, a FiDi mainstay for two decades, will close permanently at 3 p.m. on Friday.
"We had a fantastic 20 years thanks to you, our customers," reads a note posted to the restaurant's front door. "We remained [through] the last of the three San Francisco locations, survived the dot.com bust and the financial crisis of 2008, but alas, our time has come to say goodbye."
Manager Ken Valencia said the restaurant's roughly 30 employees were notified on Monday about the closure.
"Business has been declining; the cost of doing business has been increasing," he said, adding that the owner, whom he declined to name, has "other stuff going on as well." A rent increase wasn't a factor to his knowledge, he said, but Hoodline learned that staff were telling customers it was an issue.
The 96-seat restaurant and bar attracted local office workers, neighbors and people going to and from the Embarcadero Center Cinema. It boasted a varied menu; rock-bottom happy hour prices; two patios; a main dining room; and a glass-ceilinged lounge.
No word yet on what might replace Fuzio, but a nearby Chevy's that closed in 2009 after 20 years in business has since been converted to office space. Fuzio's closure comes a little more than a month after the demise of Sapphire Asian Cuisine, another popular lunch spot and watering hole. 
L'Olivier, a French restaurant and event space nearby in the Gateway Apartments and Townhomes, closed about a year ago after 38 years.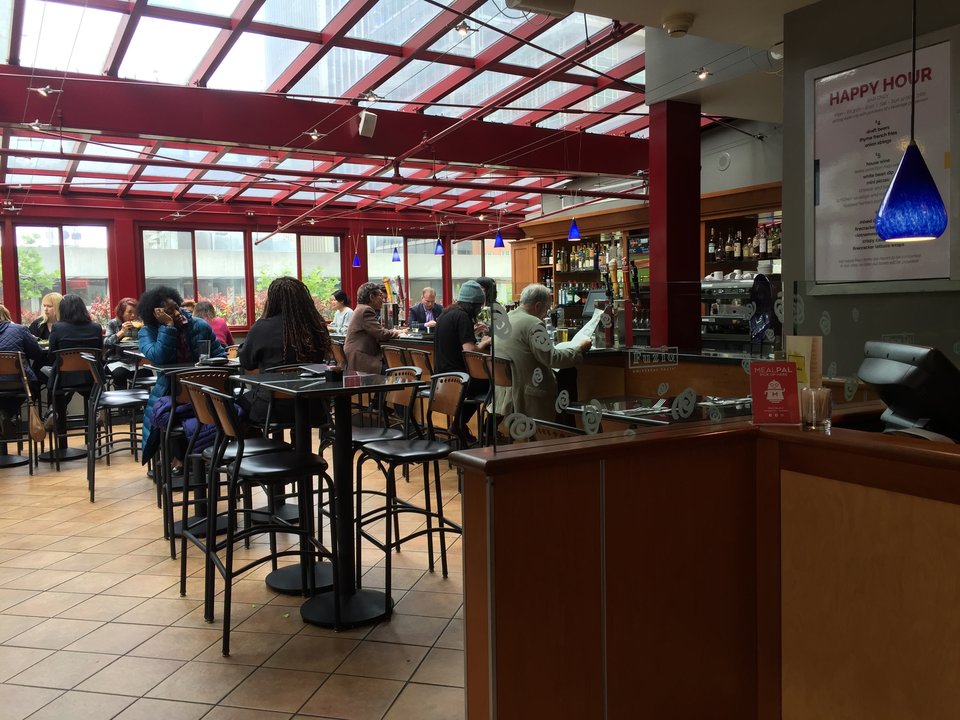 Several regulars Hoodline spoke to were saddened to hear the news, and many praised the staff.
"They took good care of us," said Terry Ingroff, who works in the building and was eating lunch at Fuzio today with friends. "They got to know us. They knew what we wanted, usually—we had our own signature drinks they always remembered." Marc D'Angelo, who works a few blocks away, said he enjoyed Fuzio because it was "warm and welcoming." 
Fuzio was particularly popular with many residents of The Gateway Apartments and Townhomes.
The Golden Gateway Tenants Association, a nonprofit neighborhood group, held several member socials there, and on May 11, Fuzio was the gathering spot for the memorial of neighbor and activist Lee Radner.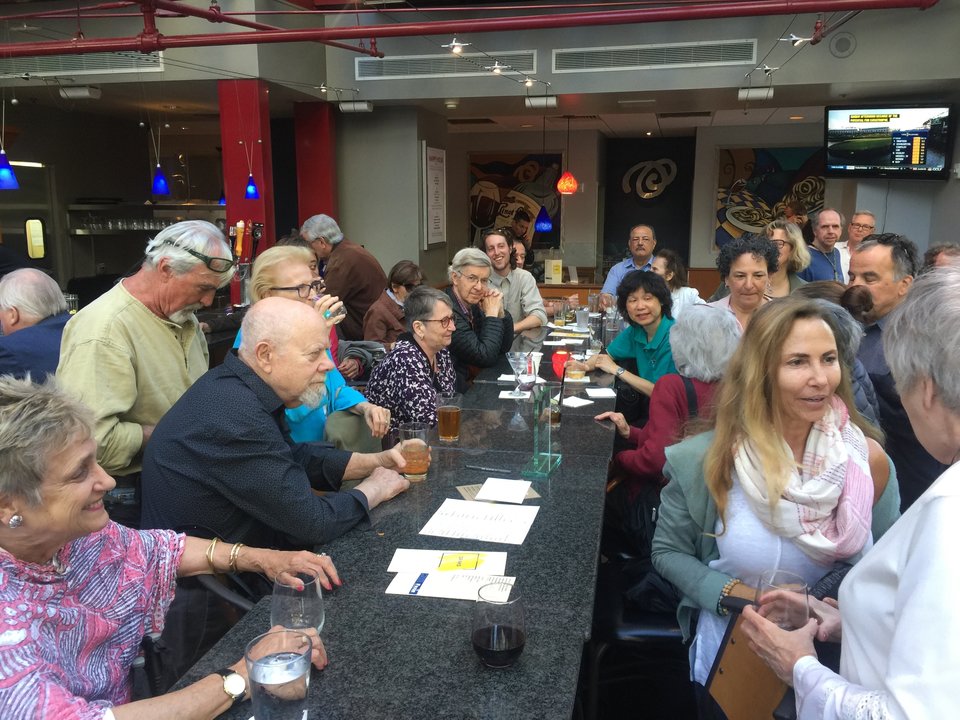 JoAnn Michael, a Gateway resident who founded the First Tuesday socials, said it was disappointing to hear of the closure. "When we had our parties there, they didn't make us book a room or have a set menu. They let everyone pay for themselves. That was really nice." 
Two previous Fuzio locations in San Francisco have previously shuttered; one remains in Modesto, but has a different owner, according to Valencia.
"All good things must come to an end eventually, I suppose," he said. "We had a good run."