On Sunday, Bay to Breakers returns to the city at 8 a.m. for a 12-kilometer race that spans the city. Regardless of how you're planning to get around, expect traffic delays, crowded public transit and street closures.
The race, first held in 1912, starts at Main and Howard streets and finishes at the Great Highway. Participants will take Howard to Ninth Street, travel up Hayes from Market Street to Divisadero, then head along Fell until they reach Golden Gate Park and Ocean Beach.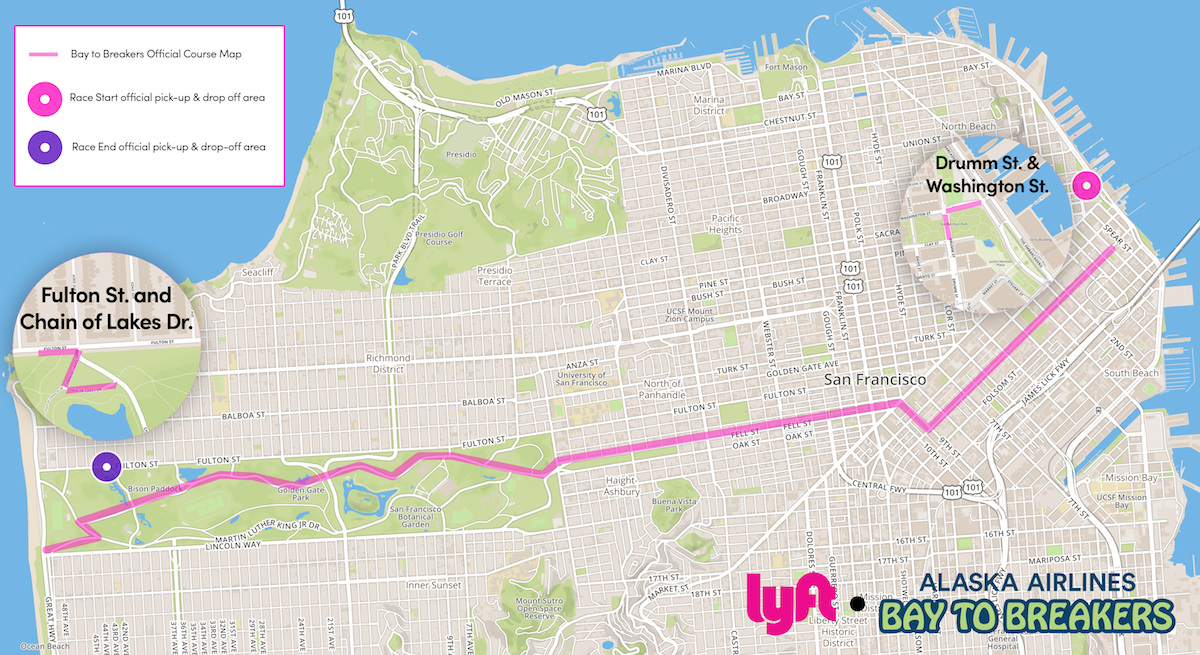 The finish line will officially close at 1:00 p.m. Organizers expect more than 50,000 participants and more than 100,000 spectators along the way.
After crossing the finish line, runners will receive a medal and can hang out at the Finish Line Festival.
Ride-hailing services will have designated drop-off and pick-up zones a few blocks from the start area and the Finish Line Festival along Ocean Beach.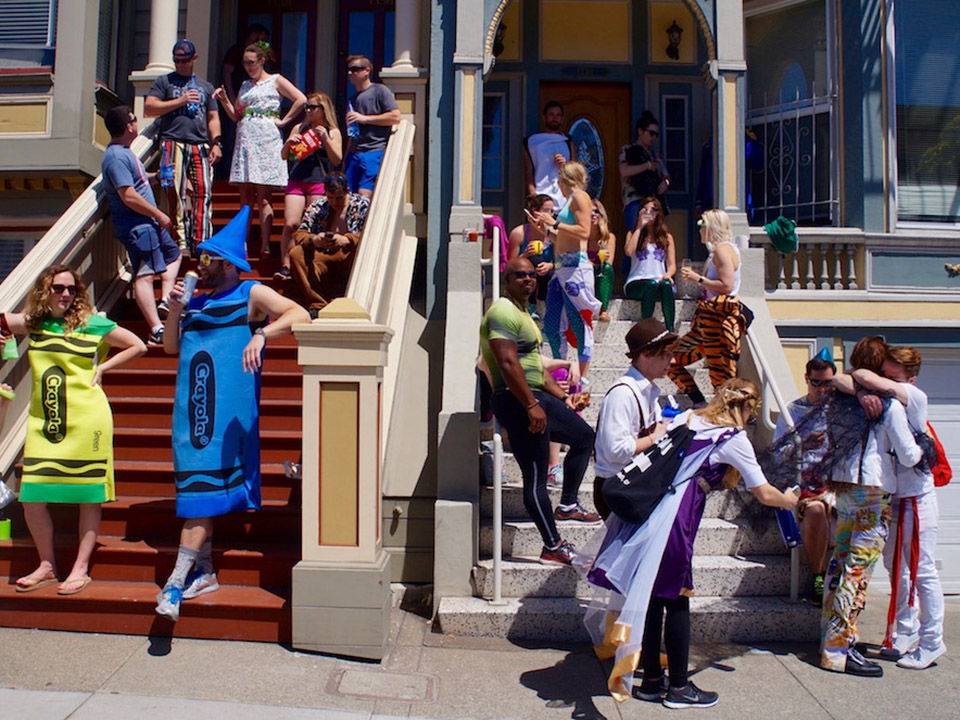 On some Muni routes, passengers will have to walk to get from one bus to another on the other side of the course, while others will experience crowding and delays.
SFMTA advises members of the public who aren't participating as a runner or spectator to avoid areas affected by the event. There will be added service to and from the race on the 5X, 5R and NX, along with added morning N-Judah service east of 19th Avenue.
The 19, 22, 24, 27, 33, 43, and 47 lines will be divided into two sections, and passengers will have to walk to get from one side of the race to the other, or take an alternate route.
Muni Metro service will start at 6 a.m. on Sunday, while shuttles will run from West Portal to Embarcadero.
After the race, Muni buses will be staged at the finish line area at Fulton Street (between 47th and 45th avenues and at Judah and La Playa streets) for transport downtown.
For travel assistance, organizers suggested calling 311 Customer Service Center before the day of the race.
Street closures are expected around the Embarcadero, as well as Civic Center, Hayes Valley, Alamo Square, the Panhandle, in the Golden Gate Park and near Ocean Beach. Since many parking spaces will be removed along the route, parking will be more difficult than usual.
Those who are interested in receiving urgent public safety alerts and community information can sign up for AlertSF by texting B2BSF to 888-777.
Bags, backpacks and containers are not allowed on the race course, unless they are clear and smaller than 8.5" x 11" x 4". Organizers also said the consumption or possession of alcohol or any controlled substances in the race starting area or on the course is not allowed.