In this edition: a new boba shop heads to Chinatown, a healthy café is reopening under new ownership, a former Rockridge bagelry shows signs of life, and a Mexican eatery opens its patio for summertime. 
Opening
Chinatown
OneZo (362 8th St.)
Chinatown is getting another boba tea spot, reports distinguished Hoodline tipster Al M. The Taiwan-based newcomer, OneZo, will be located in the former Sam Yick Market, which closed in 2015.  
While the business currently has no other U.S. locations, outposts in Southern California and New York are in the works, according to its website. There are other locations throughout Asia and in Canada as well.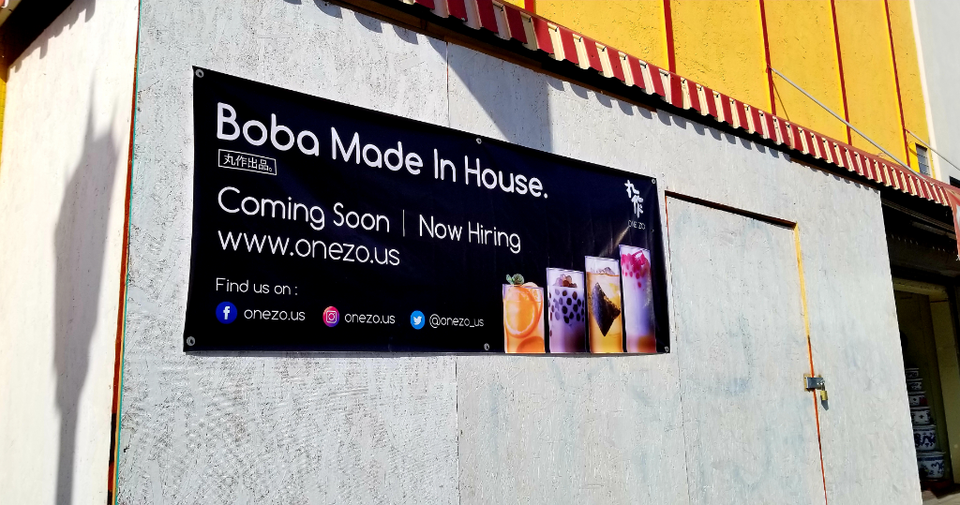 OneZo specializes in house-made boba, which cuts out time it takes to ship products from factory to store, according to its website. OneZo is also the first boba brand to feature Pokémon-inspired and multi-layered boba with fresh-brewed teas. 
On the menu, expect to see a wide variety of offerings like lemon Yakult (a probiotic dairy drink), green tea lattes, roasted barley tea and bamboo charcoal tapioca milk. 
It's not clear when the new spot will be open as "it's still in its early stages" of construction," said Al.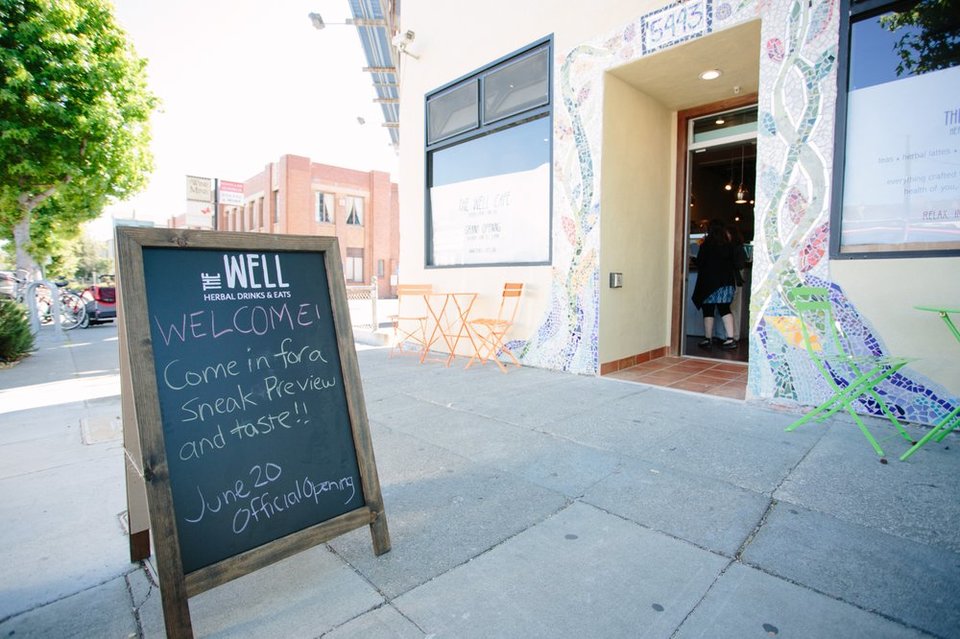 Rockridge
The Well (5443 Telegraph Ave.)
As we reported previously, The Well, a café centered around health and wellness, made its debut in late June 2017 after several permitting setbacks. A few months later, the business shut down temporarily with hopes of reopening by December 2018. 
Now, according to two open letters posted to the business' website, the restaurant has changed hands and will reopen on August 1, the East Bay Express has reported. 
"I am honored and grateful to be the new owner and steward of The Well," writes new owner Anwen Cai Baumeister, who grew up in San Rafael and has previous experience running a similar wellness café.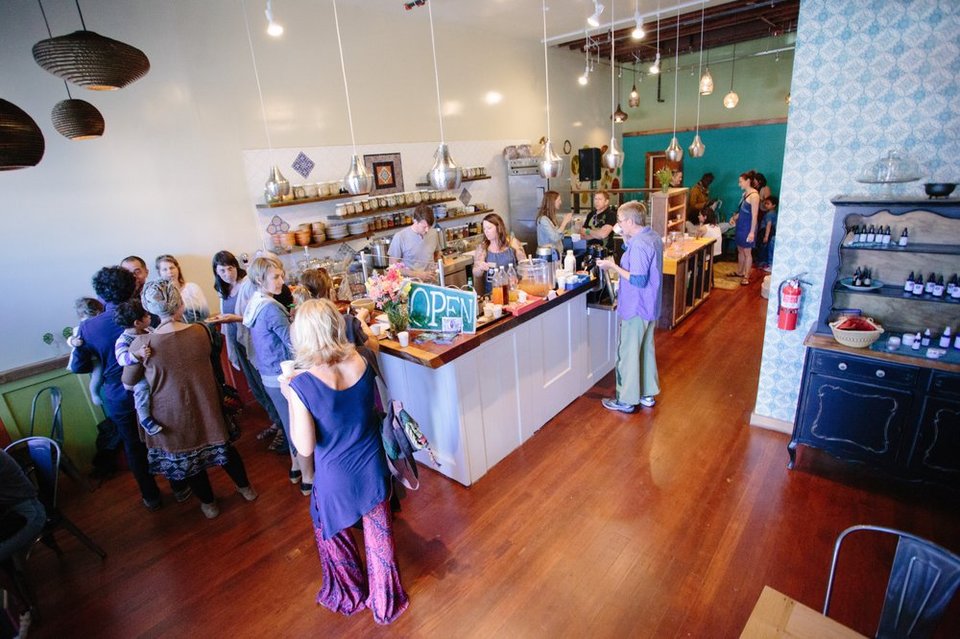 As for the change in ownership, former owner Marielle Amrhein said that after "closing for reflection and restructuring at the end of 2017, it has become clear that I am no longer able to provide the leadership that is needed for the sustainability and thriving of The Well."
Some elements of its previous iteration will remain under Baumeister's leadership, including its menu of herbal drinks and healthy eats, workshop space for "community teachings," and a "kid-friendly zone with toys." 
Joining the lineup will be a line of organic Chinese teas accompanied by tea ceremonies, kava drinks and expanded hours as the space transforms into an "alternative nightlife lounge." To help with the transition, Bauemeister is launching an Indigogo crowdfunding campaign on June 12.
Updates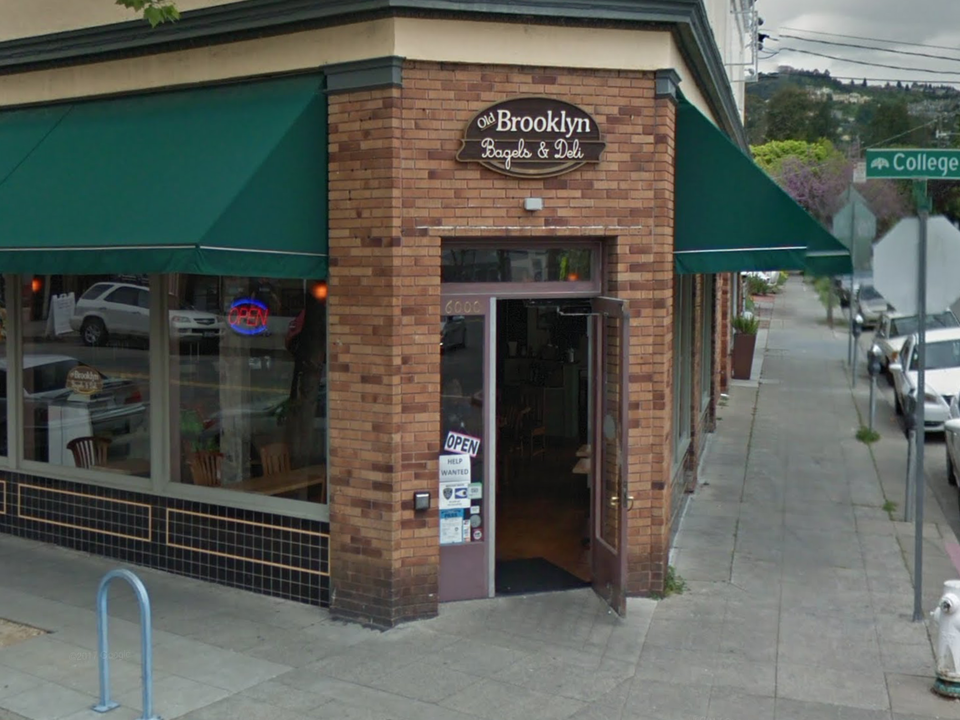 Rockridge
Old Brooklyn Bagels & Deli (6000 College Ave.)
Tipster Joanne wrote in to tell us that there are signs of movement at the Old Brooklyn Bagels & Deli space, which we reported closed earlier this month. 
The former eatery has been boarded up and "there's two commercial trucks loading up equipment and furniture," leaving the space completely empty. 
Previously, an unnamed employee told Hoodline that new owners have taken over the location, but they weren't sure who was moving in. Joanne said there's still no public notice about the new tenants, but she'll report back with more information as it becomes available.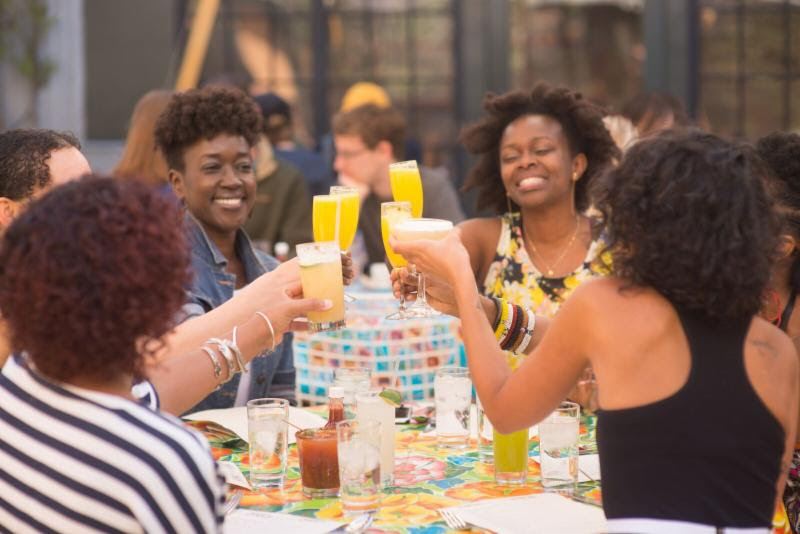 Temescal
Doña Tomás (5004 Telegraph Ave.)
Lastly, in time for (hopefully sunnier weather), Mexican eatery Doña Tomás has opened its outdoor patio for the summer. 
The "spacious, bougainvillea-lined back patio" is a prime spot to enjoy some of the restaurant's mainstays, like shrimp tacos, chiles rellenos, churros with Mexican chocolate or a signature Margarita Especial, said a representative for the restaurant. 
Doña Tomás sources local organic and sustainable produce and ingredients for its regionally-inspired brunch, lunch and dinner menus. 
Thanks to our faithful tipsters Joanne and Al M.
Have you noticed an addition (or subtraction) in Oakland's food landscape? Text a tip and a horizontal photo to 510-757-9959, and we'll look into it.