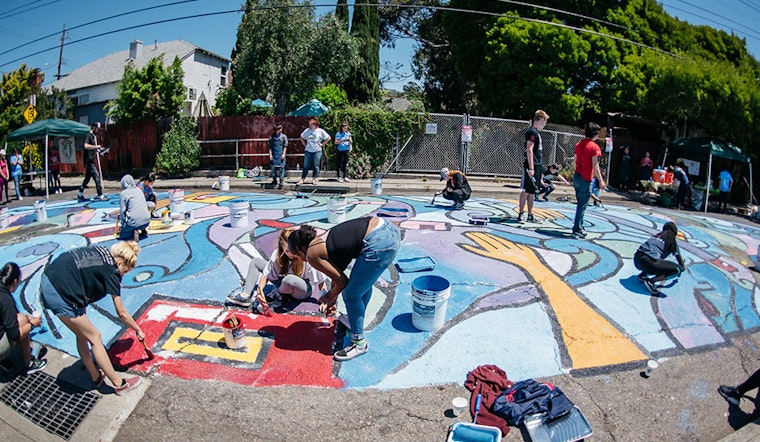 Published on June 26, 2018
Throughout 2018, the Oakland Department of Transportation (OakDOT) is sponsoring Paint the Town, a program that helps artists and residents beautify neighborhoods with street murals.
"We decided on temporary street murals because there are low barriers to entry and require a lot less work and are something the community can do," said Lily Brown, Transportation Planner for the Great Streets Division of OakDOT.
"It's a first step in trying to reimagine what our streets are, what they can be, how they can bring people together and how we can bring art to our streets."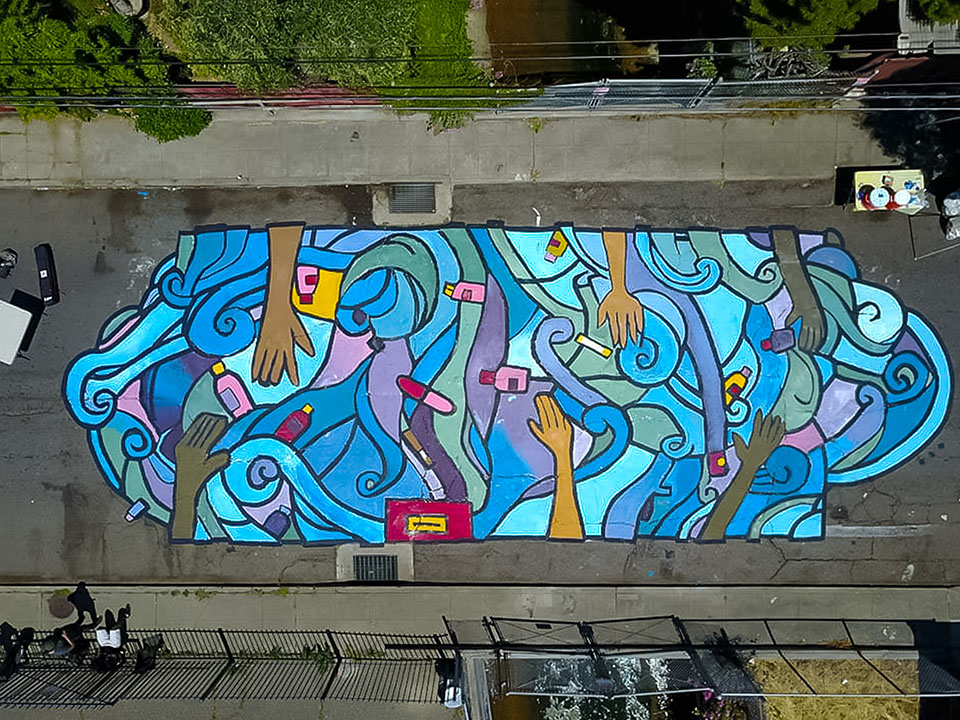 Paint the Town takes some inspiration from People St, a program through the Los Angeles Department of Transportation that converts redundant and underused portions of streets into public space by painting roadways, installing planters and finding other ways to activate unused spaces.
Though inspired by the Los Angeles model, Paint the Town authorizes street murals only, and only at intersections and midblock sections of streets. Once painted, streets are again opened to automobile traffic.
The city provides some funding to cover the cost of supplies and staff to assure safe installation, while Walk Oakland Bike Oakland covers liability insurance. Up to thirty new temporary street murals will be approved for installation throughout the city, with the overwhelming majority going to low-income neighborhoods.
"We have tried to have an equity focus with this program," said Brown.
Three street murals have already been installed, with one each in East Oakland, Fruitvale, and Temescal. Another four are planned for July, three of which will be in West Oakland, surrounding Saint Andrew's Plaza at 32nd and Filbert Streets. The fourth will be at Northgate, on 25th Street between Telegraph and Northgate Avenues.  
Small beautification efforts can boost community pride that fosters a sense of ownership and neighborhood cohesion, said Brown. "Something like this just has such a ripple effect."