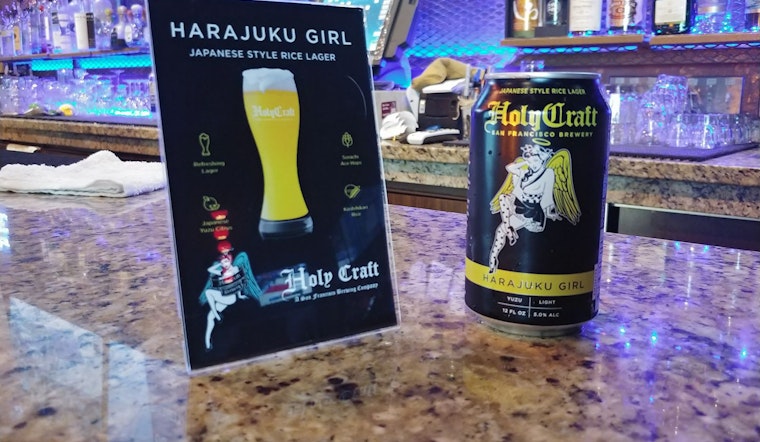 Published on August 27, 2018
This fall, San Francisco-based Holy Craft Brewing is planning to open its first taproom, in the former home of Sip Bar & Lounge at 787 Broadway (at Powell Street). 
Though Holy Craft has been in business for about four years, this is the first time it will have a space to brew its own beer. (Like many upstart craft breweries, it's a "contract brewer," producing its batches of beer at larger breweries' facilities.)
"Because we just got [our beers] into BevMo and other large retailers, we need to continue to produce with our friends from the other breweries until we find a large enough space in San Francisco and raise enough cash for a bigger production operation," explained partner and CEO Steve Seto, who co-owns Holy Craft with brewer Phil Fabian. 
Holy Craft anticipates having 12 or so beers on tap at its new space, with some new experimental brews to complement its flagship Angel's Gold Belgian ale and Harajuku Girl rice lager.
Seto says that a full food menu is still under debate, but that the brewery plans to host some pop-up restaurants in the space. 
Fabian co-founded Holy Craft with three friends, who initially developed the idea of creating a brewery in their garage. Each of the friends had a passion for beer and traveling, which helped give the brewery its name.
"When a handful of the guys went to Japan, they discovered this amazing beer," explained Seto. "They called Phil from Japan, exclaiming and slurring 'Holy craft this beer is good, holy craft, you should be here, Phil.' Phil named the company after that incident."
Fabian has a degree in brewing from UC Davis and eight years of brewing experience, while Seto, who joined the team about a year and a half after the business took off, has a background in finance and real estate. 
The company's beer is brewed on a contract basis at larger breweries in the city like Seven Stills and Fort Point, as well as Concord's E.J. Phair and San Jose's Hermitage Brewing. Around 150 Bay Area restaurants carry Holy Craft's beers, including Tony's Pizza, Blowfish Sushi and Scoma's Sausalito.
In addition to its recent contract with BevMo, the company is currently in talks to sell its beer at Whole Foods.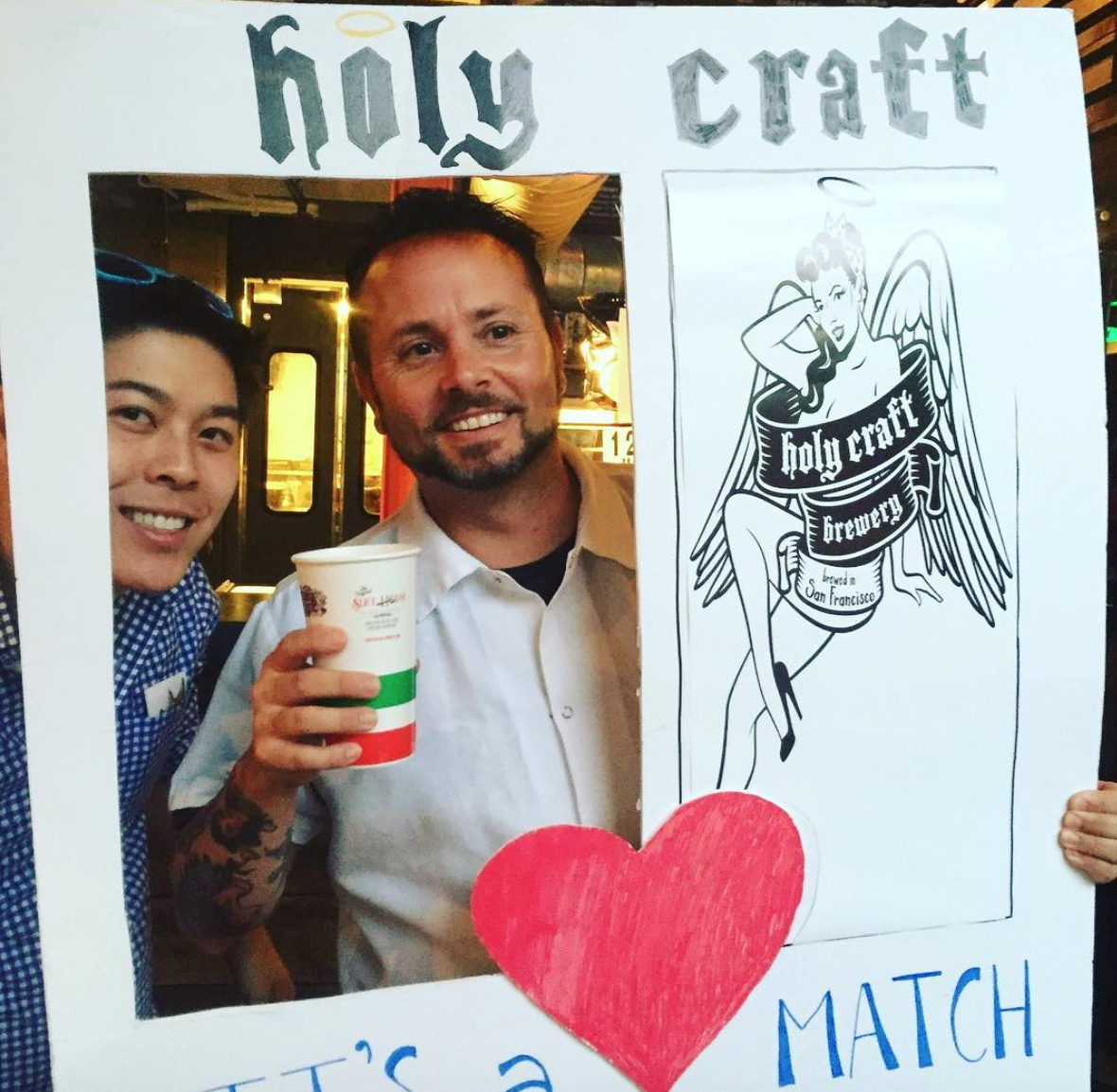 The opportunity for Holy Craft to open its taproom is due to a family connection: Seto's family owns the space at 787 Broadway that previously housed Sip Bar & Lounge, which recently vacated the space to open a new, larger location on the ground floor of the Westfield San Francisco Centre mall.
"When Sip decided to move, I took that opportunity to utilize the bar space," Seto said. "We'd been looking for a space like this for a while, and we struck gold on that."
Seto says that the taproom should debut within the next month or two, and once it opens, fans of the brewery's signature beers can look forward to new varieties. 
"We will be experimenting and building out our product line as the business progresses," he said. "Right now, we have three flagship beers, and Phil is working on three more."
To stay abreast of the new taproom's progress, follow Holy Craft on Instagram.