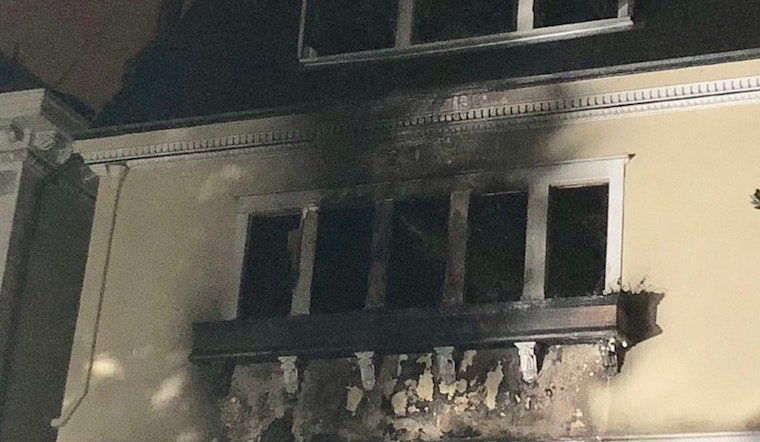 Published on December 26, 2018
An elderly man was killed and two people injured in a two-alarm fire that broke out in a Presidio Heights home shortly before 1 a.m. on December 24.
The fire originated on the second floor of a residence at 3838 Clay St. (between Cherry and Maple), according to the San Francisco Fire Department. It was contained at 1:57 a.m.
An 83-year-old man was pronounced dead at the scene after responders pulled him from the home. The victim has been identified as San Francisco resident Michael Hooker, the Examiner reports.
A second victim, a 69-year-old woman, was taken to a burn center at Saint Francis Memorial Hospital, where she remains in critical condition.
During the rescue, a firefighter was also injured when entered the building. He was treated at a local burn center and was later released. He is expected to recover, SFFD said Monday.
The cause of the fire remains under investigation. However, police do not suspect foul play. 
[Update, Dec. 27, 9:15 a.m.] The second victim, identified as Connie Hooker, 69, has died according to the Examiner.