In this edition, we feature restaurant updates from around the city's culinary scene, from temporary closures to possible new tenants to what's really happening at a former bakery in North Beach. 
Mission
Namu Gaji (499 Dolores St.)
Mission Korean eatery Namu Gaji will be closing its doors for a few months, as its building at 499 Dolores St (at 18th St.) undergoes a seismic retrofit. It's not clear exactly when the restaurant will return, but early summer is the likely date.
Namu Gaji's last dinner service will be Thursday, March 14, with its last lunch service on Saturday, March 16. The restaurant will continue fulfilling catering and Caviar orders throughout the closure, and diners can visit Namu Stonepot (533 Divisadero St.), or Namu's booth at the Ferry Building (open on Thursday and Saturday afternoons).
North Beach
Acquario di Pesci (1501 Grant Ave.)
Last week, we reported that changes were afoot in the former space of the short-lived Sylvia's Bakeshop, best known to neighbors as the former home of the Italian French Baking Company.
At the time of our reporting, it appeared that a new seafood restaurant might be in the works, though public records provided scant information about the address. 
Now, thanks to eagle-eyed Hoodline tipster Garrick R., we've learned that there are no immediate plans for a restaurant in the space, at least for the time being. Instead, popular local artist Jeremy Fish has taken over the space for his new art studio, to be called Acquario di Pesce.
The studio launched this weekend with a party featuring rapper and cookbook author Action Bronson, which drew nearly 2,000 people.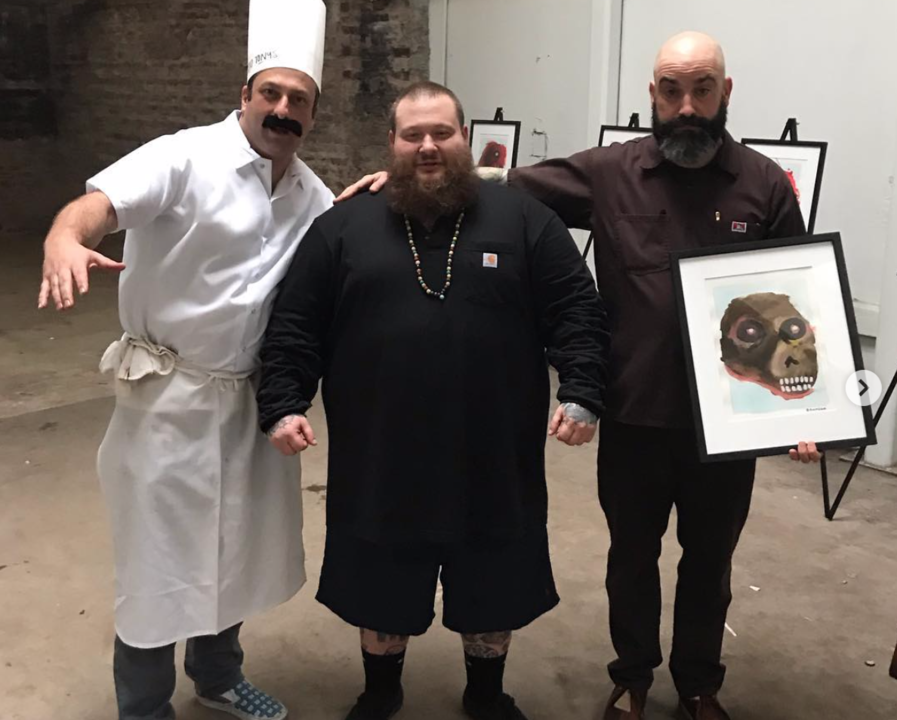 North Beach
Noren Izakaya (1701 Powell St.)
Finally, Hoodline reader Jordan B. wrote in to let us know that he's spotted some movement in the space once occupied by Sushi Hunter, on the border of North Beach and Russian Hill.
Our veteran tipster Al M. concurred, noting that a sign indicating the restaurant was temporarily closed for renovations is no longer posted to the business' window.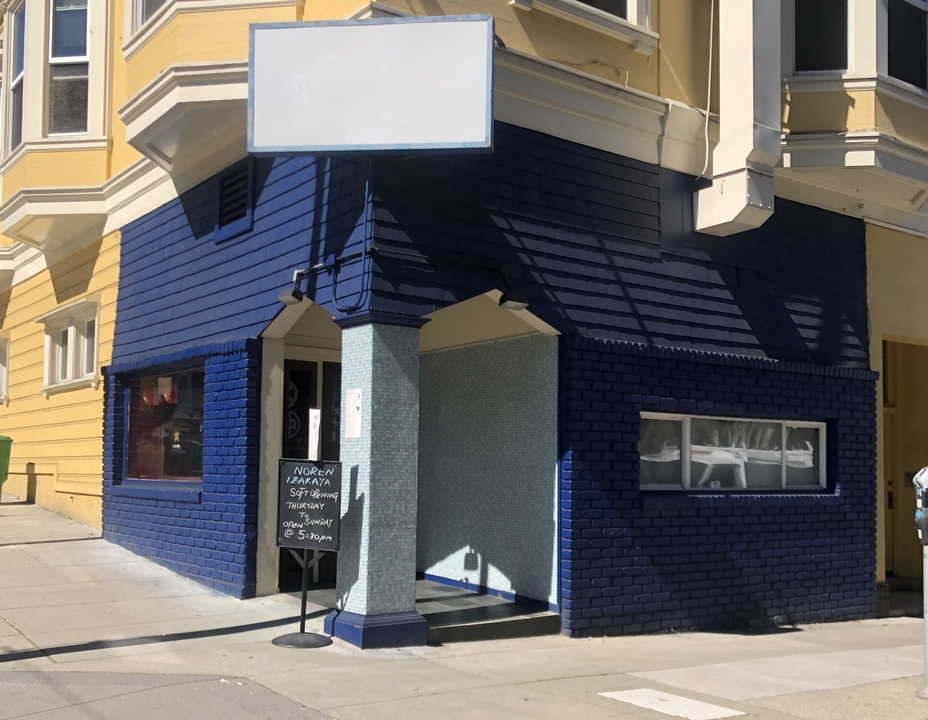 Based on liquor license information, it appears that Sushi Hunter is rebranding as a new restaurant, Noren Izakaya, from the same owners, husband-and-wife team Hanson and Kristy Lau.
Last year, the couple received approvals to construct a 315-square-foot mezzanine inside the space, and relocate its bathrooms and bar. 
The Laus did not respond to a request for comment, but an OpenTable page for the new business is already online, and says it's "coming soon." We'll continue to keep an eye on the space.
Mission
Mission Picnic (983 Valencia St.)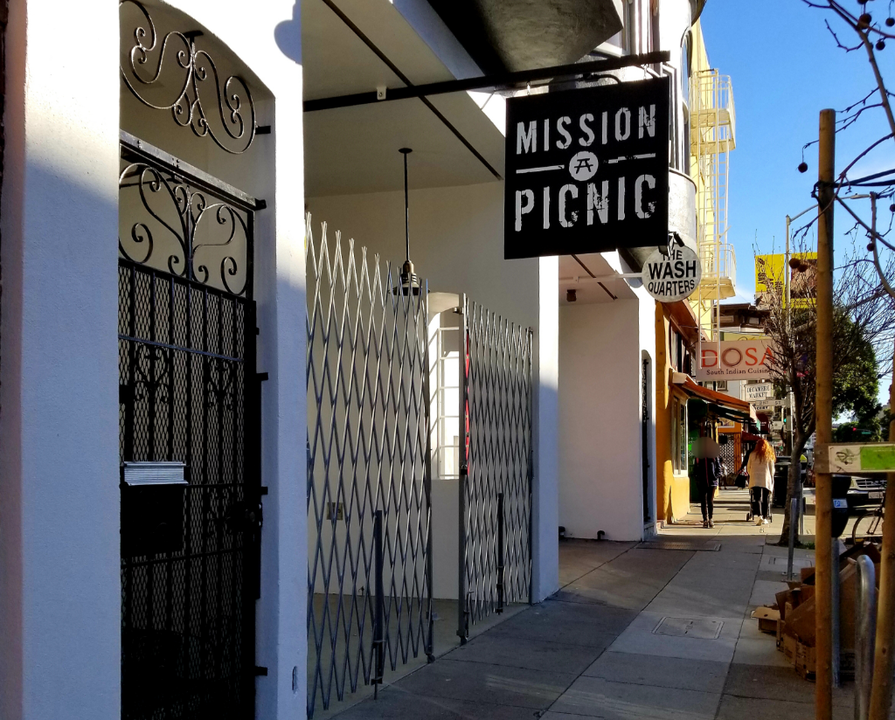 Veteran Hoodline tipster Al M. reports from the Mission that the Valencia Street space once occupied by Duna, which closed last year, is now home to Mission Picnic. The salad and sandwich spot has relocated to 983 Valencia from its previous home a block and a half away, at 3275 22nd St.
Mission Picnic fans can expect the same selection of lunchtime favorites, like a wild smoked salmon sandwich with garlic herb cream cheese, capers and baby arugula, or the rodeo salad with roast beef, cotija cheese, black beans and chipotle ranch dressing. (Check out the full lineup here.)
---
Thank you very much to Jordan B., Garrick R. and Al M. for the tips! If you've seen something new in the neighborhood, text your tips and photos to (415) 200-3233, or email [email protected] If we use your info in a story, we'll give you credit.