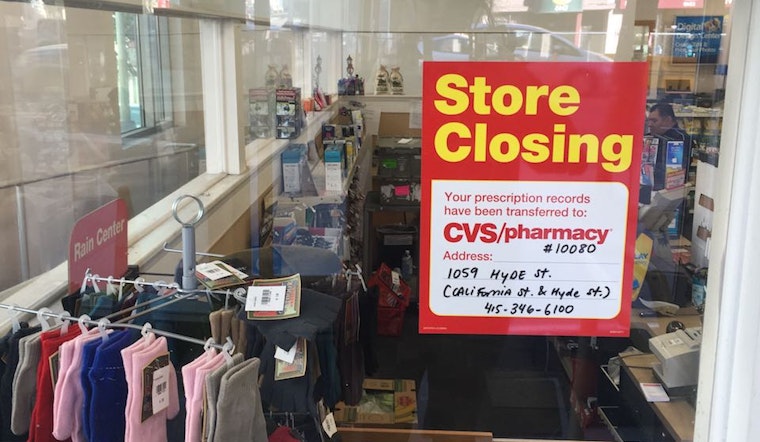 Published on April 01, 2019
Pharmacy chain CVS is closing two of its three stores in the Tenderloin and Mid-Market neighborhoods. 
One of the stores, located at 995 Market St. (at Sixth Street), closes today, while the other, at 1285 Sutter St. (at Van Ness Ave.), will close later this week.
The chain's public relations manager, Stephanie Cunha, declined to share her reasons for closing the stores. But according to employees who spoke to Hoodline anonymously, the Sixth and Market store is closing due to high rates of theft and vandalism, while the Sutter and Van Ness store will shutter because of a rent hike. 
CVS' departure will leave two sizable retail vacancies on major city corridors. The 7,808-square-foot Sixth and Market CVS is on the ground floor of a WeWork office building, while the 9,400-square-Sutter and Van Ness store is the only retail tenant of the Etta, a 15-story luxury apartment building that opened in 2013.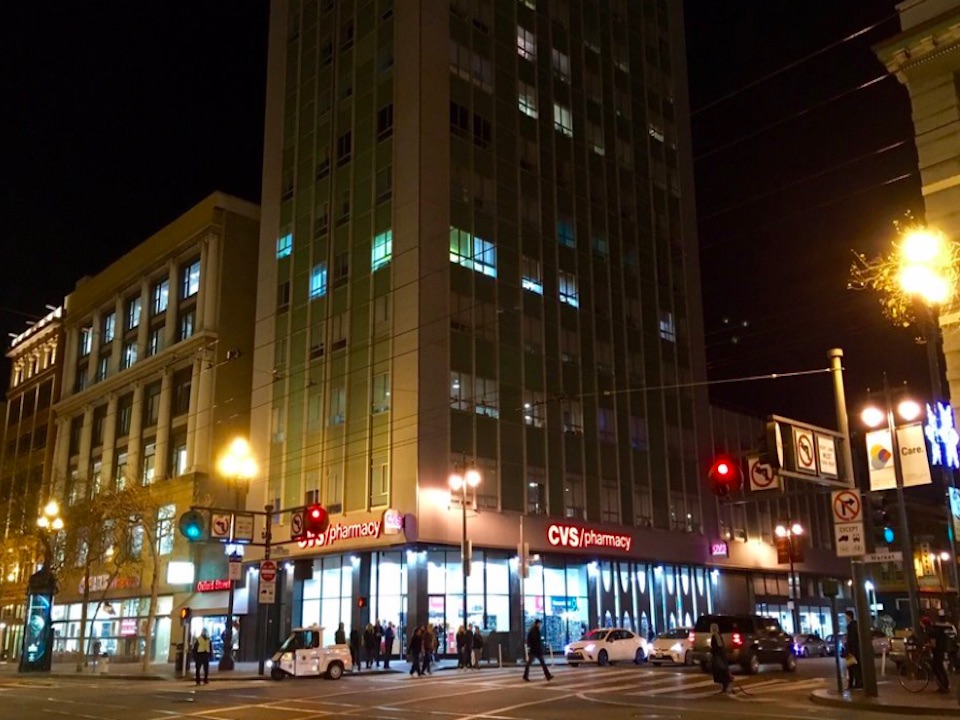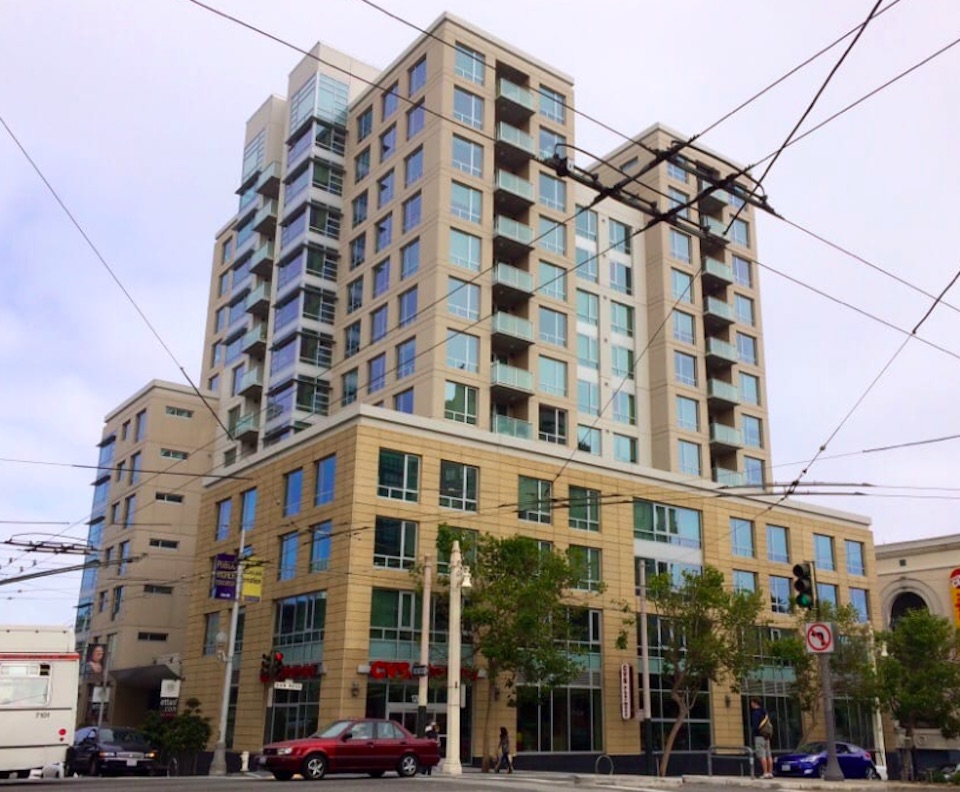 CVS will still maintain a presence near both the shuttered stores. Its other Mid-Market location at 1101 Market St. (at Seventh) will remain open, and another is on the way to Golden Gate and Van Ness avenues, near Opera Plaza. 
"We will continue to serve local customers at our nearby CVS Pharmacy locations," Cunha said, "and will work with employees affected by the store clos[ures] to place them in other available positions in our company."
But the Sutter and Van Ness closure remains surprising in light of the recent arrival of Sutter Health's California Pacific Medical Center hospital, located right across the street. 
The hospital, which had been touted as an anchor that would bring new retail businesses to the neighborhood, remains surrounded by vacancies, including the former Circuit City store next door to the CVS, and the long-vacant former KRON-TV building at Van Ness and O'Farrell streets.
Proposals for housing on those sites have stalled, while construction the ongoing Van Ness improvement project has led to gridlock and declining foot traffic on the corridor. The bus rapid transit project, which began in 2017, is expected to continue through 2021.
The recent closure of the AMC Van Ness movie theater left yet another vacancy on the Central Van Ness corridor — soon to be joined by CVS.