By
Hoodline
- Published on April 01, 2019.
If you love live music, there's no time like the present when it comes to getting out and about in Detroit. From a benefit musical to indie rock to jazz, here are the local shows worth checking out this week.
Hoodline offers data-driven analysis of local happenings and trends across cities. Links included in this article may earn Hoodline a commission on clicks and transactions.
---
Benefit Musical for Shekinah Glory Fryer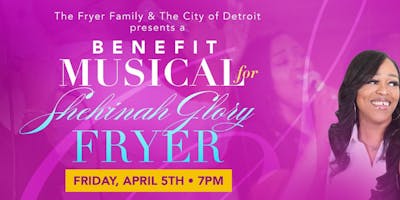 Presented by the Fryer family and the city of Detroit, this benefit concert is in support of the recovery of singer Shekinah Glory Fryer, who suffered a tragedy in December 2018 that has created extreme medical expenses. The Rev. David A. Johnson II will serve as host of this event that welcomes musical artists from all over Metro Detroit to offer a musical tribute to Fryer.
When: Friday, April 5, 7–10 p.m.
Where: Kingdom Covenant Church, 17357 Klinger St.
Price: Free
Click here for more details, and to get your tickets
Avey Tare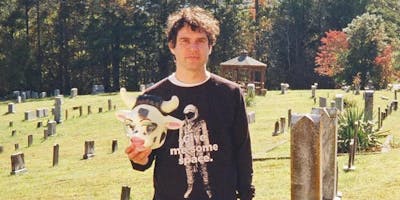 This concert features Avey Tare, an alternative and indie musician and songwriter best known for co-founding the American experimental pop band Animal Collective. Tare strikes out on his own for this solo show at Deluxx Fluxx. Ages 18 and over only.
When: Friday, April 5, 7 p.m.–Saturday, April 6, 12 a.m.
Where: Deluxx Fluxx, 1274 Library St.
Price: $12–$15
Click here for more details, and to get your tickets
'I Got to Keep Moving' — Balance featuring Bill Harris & Gerald Cleaver
The event combines literature and music and will celebrate the best of both fields and showcase an inspiring collaboration. The literature aspect of the afternoon features author Bill Harris delivering readings from his new story collection titled "I Got to Keep Moving." Harris was named the Kresge Foundation's Eminent Artist in 2011, which called him "a compelling force in Detroit's — and the nation's — literary community for decades."
The music component offers original pieces performed by the group Balance, who are Michael Malis on piano and Marcus Elliot on saxophone, and by drummer Gerald Cleaver. 
When: Sunday, April 7, 2–4 p.m.
Where: Detroit Public Library, 5201 Woodward Ave.
Price: Free
Click here for more details, and to get your tickets
Zoë Keating
Billed as a one-woman orchestra, Zoë Keating creates technology-infused music by using a foot-controlled laptop that combines with her cello. The result is detailed and compelling music. 
When: Friday, April 5, 8 p.m.
Where: Max M. Fisher Music Center, 3711 Woodward Ave.
Price: $15–$49 
Click here for more details, and to get your tickets
Quiana Lynell
This concert is in celebration of Quiana Lynell's debut album that combines the varying sounds of jazz, gospel, soul and R&B. Guests will hear Lynell perform a host of song covers by artists ranging from Nina Simone to the Gershwins.
When: Saturday, April 6, 8 p.m.
Where: Max M. Fisher Music Center, 3711 Woodward Ave.
Price: $15–$49
Click here for more details, and to get your tickets