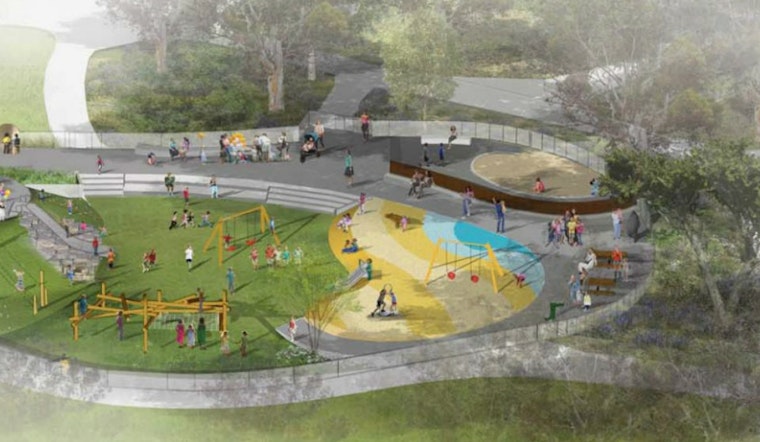 Published on April 09, 2019
Earlier this week, construction began on a major renovation of the Panhandle Playground, the popular kids' play space in the Panhandle Park.
As we previously reported, the changes to the playground will represent its first real upgrade in 21 years, part of a $3.2 million Panhandle Park overhaul that's being funded by the San Francisco Recreation and Parks Department and the San Francisco Parks Alliance.
The final design for the new playground, which was first set in motion five years ago, was developed over years of community workshops, surveys and focus groups.
The final design includes features for children of all ages, from a sandbox and climbing structures to toddler see-saws and swings, as well as interactive musical and sound elements.
Rec & Park spokesperson Tamara Aparton said that work on the playground is expected to wrap up in late fall or early winter 2019.
While the entire playground will be closed for the duration of construction, access to the adjacent garden, restroom, and basketball courts will be unaffected. The south Panhandle pedestrian path will remain open for the most part, only closing as needed for construction access.
Patrons seeking an alternative playground can visit four others nearby: Buena Vista Park, Koret Playground in Golden Gate Park, Grattan playground in Cole Valley, and Duboce Park. 
For those interested in learning more about the upcoming changes to the playground, visit Rec & Park's project website, or drop by the official groundbreaking ceremony for the playground renovation, which will be held at 11 a.m. next Thursday, April 25.