Here's all the latest in local food news. In this edition: a new tenant for the former Chow Oakland outpost has been found, a Mexican eatery is set to expand near Lake Merritt, a Temescal bar shutters and an Uptown book club launches.
Openings
Piedmont Avenue
Doña (3770 Piedmont Ave.)
After two decades on Telegraph Avenue, Mexican restaurant Doña Tomás is moving to Piedmont Avenue. Hoodline tipster Jame E. alerted us to the restaurant's plans to take over the former Chow space on Piedmont Avenue, where it will shorten its name to Doña.
Due to its size, the former Chow location is being subdivided into three different retail spaces, with Doña taking the ground floor. The new venture will continue to serve many of Doña Tomás' signature dishes, but with counter service and expanded hours (including a weekday breakfast with housemade pastries). Customers can also look forward to a larger bar, with its own menu. 
When it opens in September, around 90 customers will be able to eat inside the new Doña, with an additional 30 to 50 seats on the patio. Doña Tomás will close at the end of the summer, a few weeks before Doña's opening.
"Doña means 'woman of stature' in Spanish, and I love the strong female reference with the new venture," owner Dona Savitsky said in a statement.
Lake Merritt
Comal (550 Grand Ave.)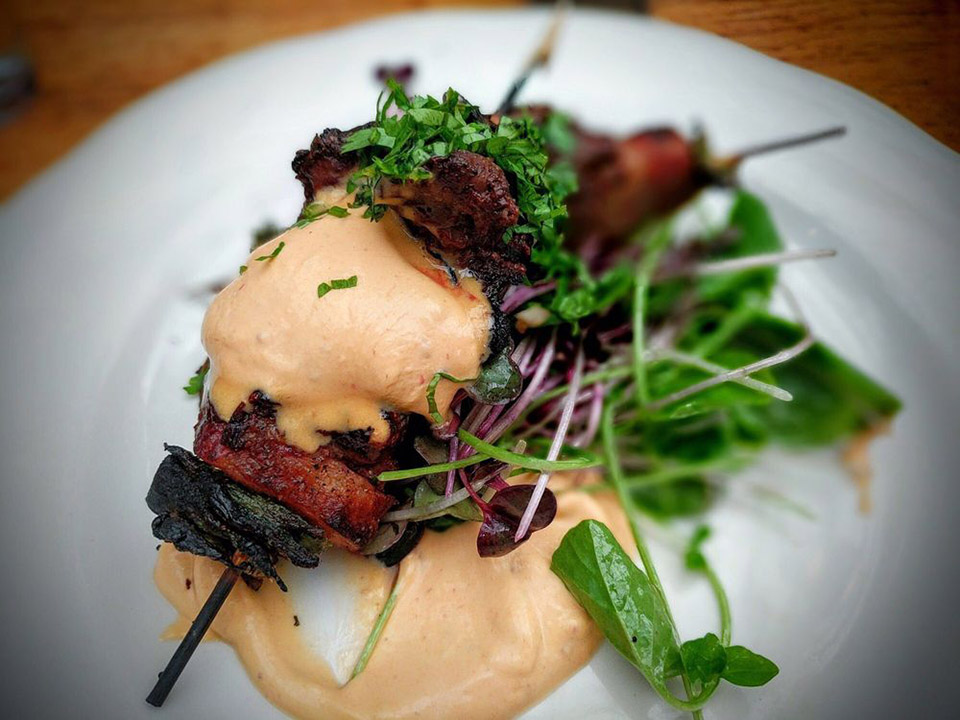 That's not all the news in modern Mexican eateries in Oakland this week. Tipster Sean O. let us know that Comal, the popular Berkeley Mexican spot, is planning to open a second location in Oakland. if everything goes as planned, Comal will move into the former home of Italian eatery Barlago, at 550 Grand Ave.
Berkeleyside reports that escrow on the deal hasn't closed yet, and no opening date has been set. Co-owner Andrew Hoffman said that getting the go-ahead for construction from the Alameda County Planning Department will likely take several months.
Closings
Temescal
Bar 41 (308 41st St.)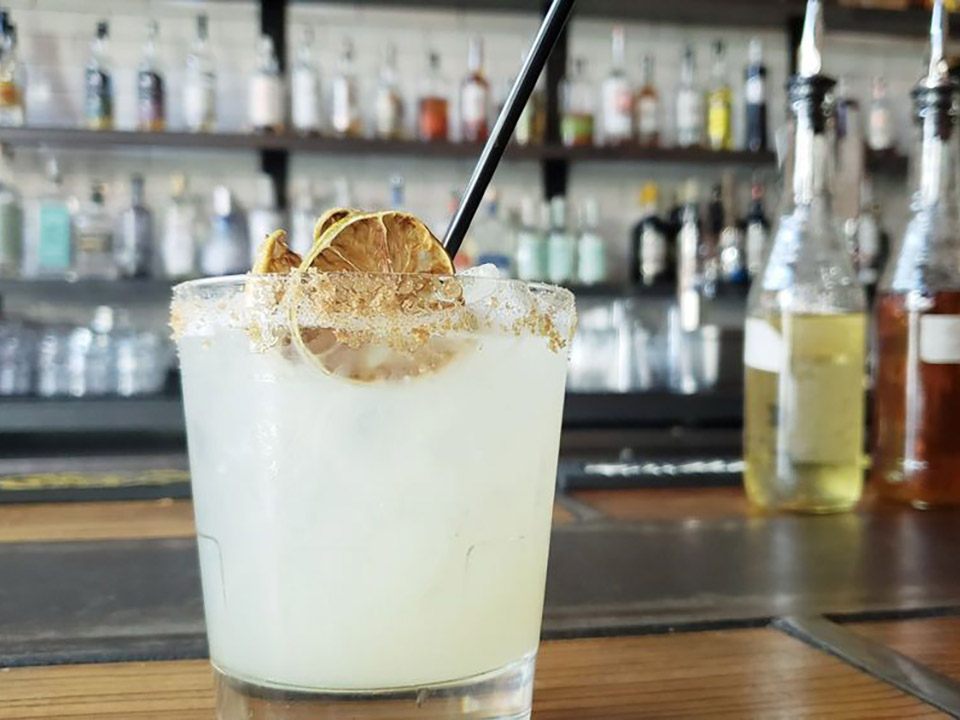 Temescal's Bar 41, formerly known as Café Underwood and Bar Underwood, is no more. Owner Christopher Parks took over the popular spot for laptop workers in 2017, aiming to transform it into "a 1920s Hemingwayesque hangout" with a robust wine and cocktail menu.
But it appears the change didn't take; the bar has been closed since late April. 
"Thank you to everyone that supported us in every way," Parks wrote on Instagram. "I lived the dream, and now it's over."
Additions
Uptown
Flora Book Club (1900 Telegraph Ave.)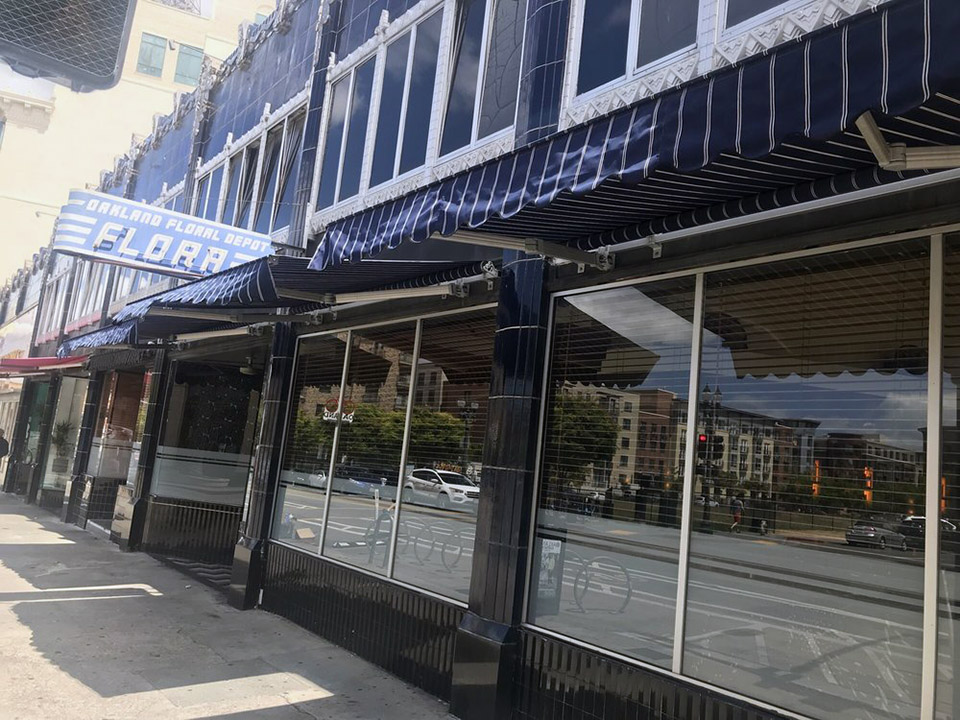 Uptown restaurant Flora is launching a book club for diners. Each month, the restaurant will bring together patrons for a literary-themed dinner from chef Rebecca Boice, with a discussion centered around a specific title.
The first event is next Wednesday, May 15, featuring selected passages from "The Portable Dorothy Parker." The $55 ticket includes a Parker-inspired pre-dinner cocktail at sister bar Fauna, and a four-course themed meal. 
The next books in the series will be "Carter Beats the Devil" by Glen David Gold (June), "The Talented Mr. Ripley" by Patricia Highsmith (July), "There There" by Tommy Orange (August) and "Slouching Towards Bethlehem" by Joan Didion (September). Seats are limited, and reservations can be made by calling the restaurant at (510) 286-0100.
Grand Lake
Boot and Shoe Service (3308 Grand Ave.)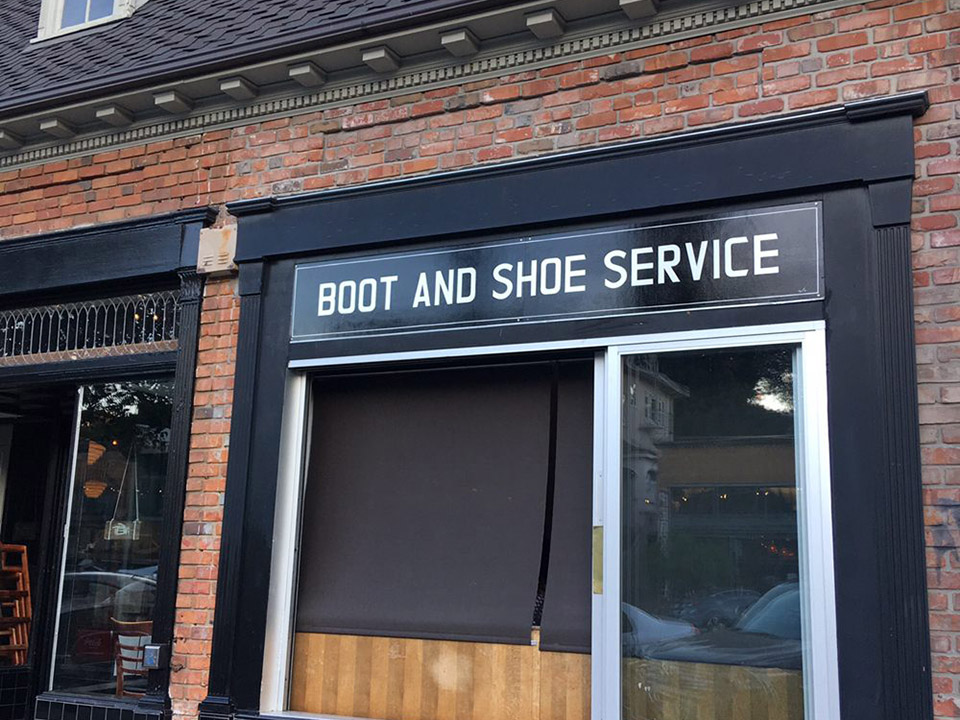 A year after fully cutting ties with former owner Charlie Hallowell, who was accused of sexual harassment by 17 of his employees, Grand Avenue Italian eatery Boot and Shoe Service has found its way under new owners Jen Cremer and Richard Clark, who are launching a new brunch service there on Saturday.
The brunch menu will include some favorite items from Boot and Shoe's dinner menu, in addition to fresh options like breakfast pizzas or an omelet with crème fraîche and smoked salmon bottarga. Sweets will include a sesame coffee cake with creme anglaise and roasted strawberries or buckwheat waffles with cherries and kombucha crème fraîche.
Bar manager Alex Phillips has also created a brunch-exclusive cocktail menu with drinks like the Casino Soul (bourbon, cold brew, cream, Varnelli Moka, amaro) or the Disco Romance (aperitivo blend, sparkling wine, cloudberry, orange juice).
---
Thanks to tipster Jame E.! Have you noticed a new addition to (or subtraction from) Oakland's food landscape? Text a tip and a horizontal photo to 510-757-9959, and we'll look into it.