By
Hoodline
- Published on May 08, 2019.
The number of crime reports in the West Denver area saw an overall decline last month, after a previous increase, according to data from CrimeoMeter, which collects data from police agencies and validated sources.
Incidents fell by about 13%, from 393 in March to 338 in April. Last month's decrease puts crime levels in the neighborhood even further below where they were a year ago. Crime levels tend to follow seasonal patterns, making a year-over-year comparison most relevant.
Meanwhile, citywide crime levels in Denver increased last month, by 2.1 percent from the month before. Among the 79 neighborhoods in the city covered by our data, West Denver ranked 22nd in crime incidents per square mile, dropping from 20th place the month before. The neighborhood with the highest crime density last month was the Central Business District.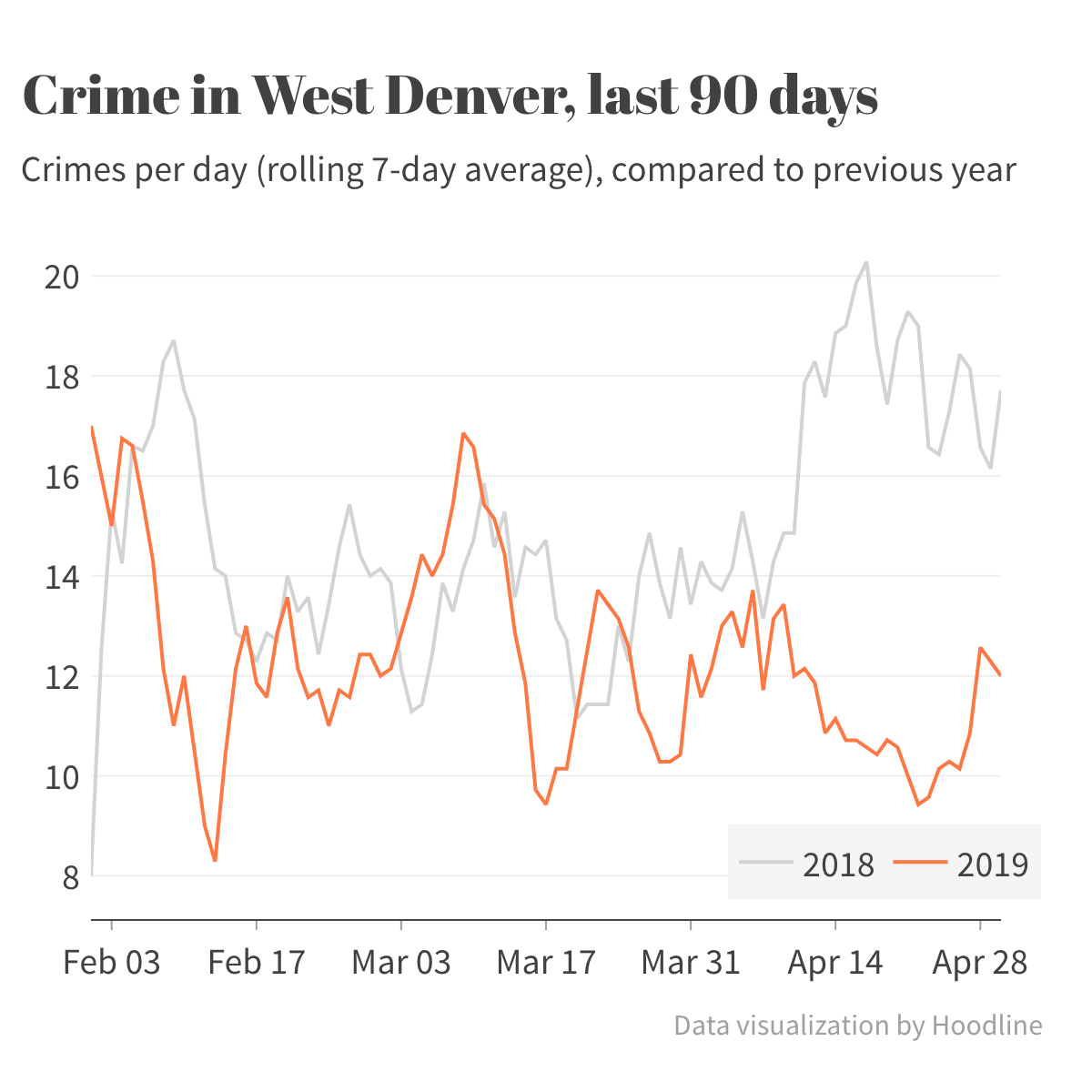 The offenses most on the decline last month were auto burglary and vandalism. Auto burglary in West Denver fell from 49 reported incidents in March to 22 in April, and has fallen by 32 incidents since April of last year. Vandalism incidents went from 44 to 18 for the month, or about a 59% decrease. Vandalism reports are also slightly down from a year ago.
While somewhat smaller categories, there was also a considerable percentage decrease last month in weapons offenses, from 10 incidents per month to six, and in auto theft, from 21 to 16. Both weapons offenses and auto theft have decreased since the same month last year.
Among the few types of offenses that saw an uptick last month, theft reports went from 21 to 28. Burglary incidents rose from 18 to 23, and fraud or financial crimes went up from one to three. Theft incidents have seen an overall upward trend since the same time last year, while burglary reports have gone down.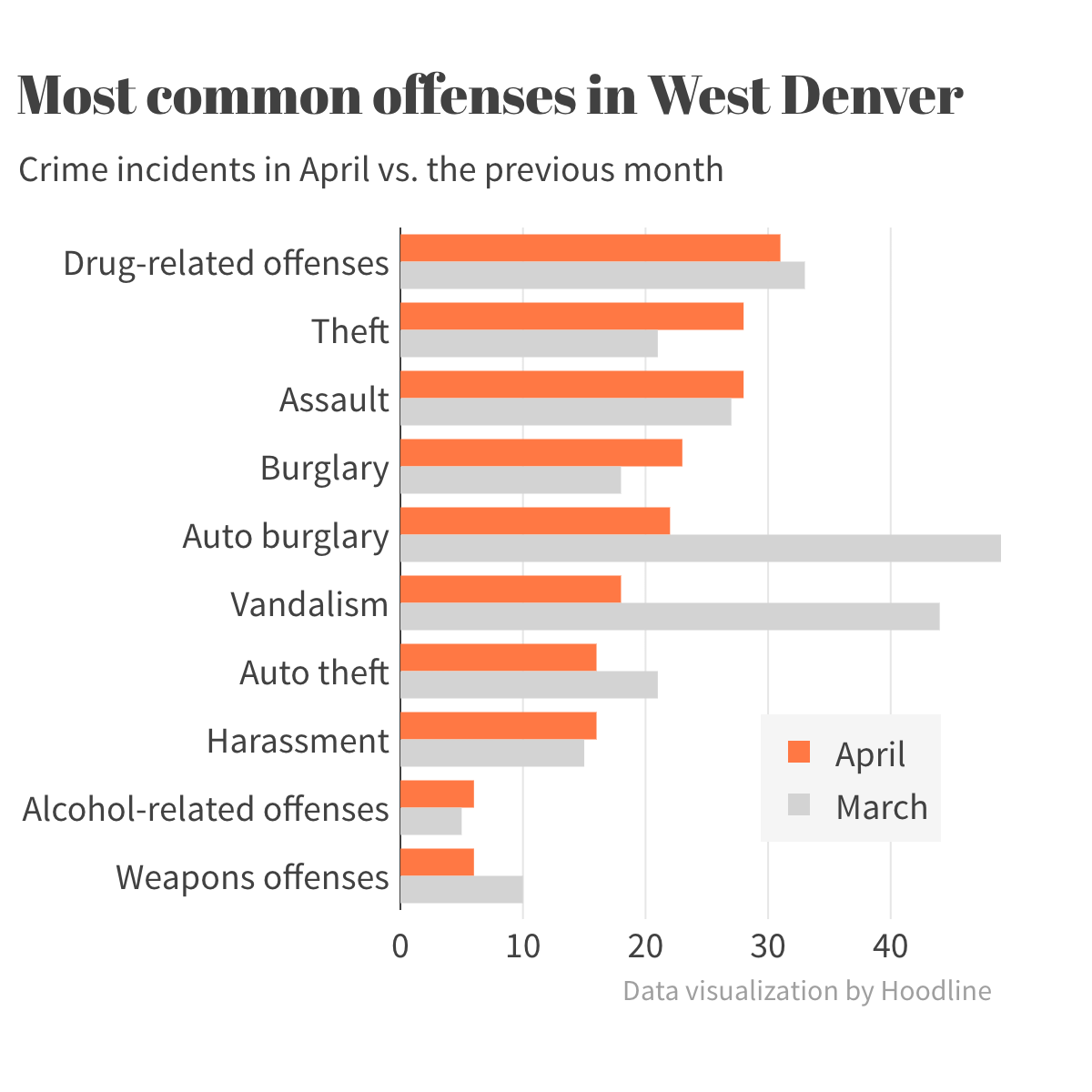 Regarding when local crimes tend to occur, Mondays, Tuesdays and Saturdays continued to see the most crime incidents last month. The largest decrease from the previous month occurred on Fridays, Saturdays and Sundays, while incidents on Tuesdays and Thursdays went up. When it comes to time of day, early afternoon through evening saw the most crime last month on average each day.
To report a crime in progress or life-threatening emergency, call 911. To report a non-urgent crime or complaint, contact your local police department.
Head to CrimeoMeter to get free local crime alerts in your area.
---
This story was created automatically using local crime data, then reviewed by an editor. Click here for more about our data sources and local crime methodology. Got thoughts about what we're doing? Go here to share your feedback.