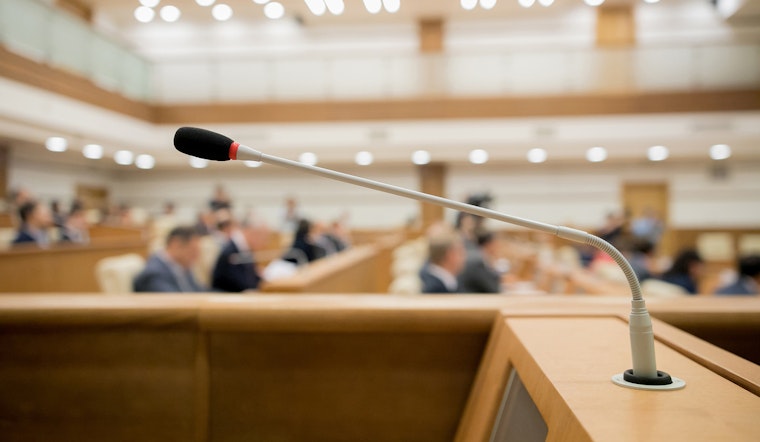 Published on July 23, 2019
From taxes to zoning to public spending, the decisions made by your Louisville Metro Council can have a major impact on your life. So we've scoured the upcoming agenda for the next meeting on July 25 to bring you this report on what's ahead in local city government, along with a review of the past meeting in case you want to catch up.
A key item on the forthcoming agenda is a resolution that would approve a petition for widening River Road from Zorn Avenue to Edith Avenue and approve the dedication of four parcels of land on the south side of River Road for that purpose.
The Metro Council is also expected to discuss an ordinance that would appropriate $5,400 from neighborhood development funds for operating expenses associated with the Louisville Independent Business Alliance's "Keep South Louisville Weird" initiative, as well as programming expenses associated with the South Points Buy Local Fair.
According to the agenda, members will also consider an ordinance appropriating $36,250 from District 23 neighborhood development funds in order to pave Arbor Manor Way, Arbor Brook Lane and Arbor Falls Drive.
Other agenda items include:
A resolution determining a parcel of government-owned property located at the intersection of W. Muhammad Ali Boulevard, 30th Street and W. Market Street to be not needed for a governmental purpose and authorizing its transfer to the Louisville Urban League.
An ordinance appropriating $18,000 in District 6 neighborhood development funds to the Parks Department, with $13,000 for expenses pertaining to the community events surrounding California Day and Victory Park Day, and $5,000 for expenses pertaining to the Jazz in Central Park Concert.
An ordinance appropriating $18,344.40 from District 8 neighborhood development funds to solid waste management for a litter pickup and street sweeping program along the Bardstown Road and Baxter Avenue corridor from June 15, 2019 to September 4, 2019.
Want to attend and make your voice heard? The meeting will take place at the Council Chambers and begins at 6 p.m.
July 16 meeting in review
In its previous session, the Metro Council weighed an ordinance appropriating $19,500 from neighborhood development funds to the Coalition for the Homeless programming expenses associated with the "Give-a-Jam" and Stand Down events to raise funds for homeless veterans and veterans programming. 
It also took up an ordinance appropriating $9,000 to Children Have Options in Choosing Experiences, Inc. for its "Dare to Dream" sports leadership mentoring program and educational self help group, among other resolutions.
---
This story was created automatically and reviewed by an editor before publication. Click here for more about how and why Hoodline is automating local news. Got thoughts about what we're doing? Go here to share your feedback.