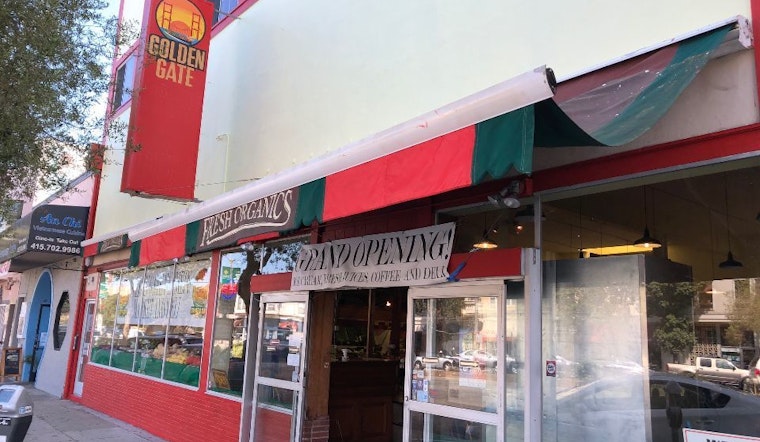 Published on September 18, 2019
A year and a half after the company that owned Thom's Fresh Organics on Geary Boulevard shuttered the store and discontinued operations, new owners are breathing life into the space.
Now operating as Golden Gate Farmers Market, the grocery store, which held its soft opening this month, carries exclusively organic produce, according to a representative of the store.
Other than that, it's of a piece with the wholesale-style produce grocers that populate Geary and Clement in the middle avenues (think Richmond Produce at 5527 Geary).
The hours of operation are currently 9 a.m. - 9 p.m., but with a nascent coffee and sandwich stand, Golden Gate said they would be looking shortly at opening earlier, closer to 6:30 or 7 a.m.
The space is outfitted similarly to its previous incarnation, with a mix of cold cases and produce stands, and shelves for dry goods. The new sandwich stand will offer deli standards for $8-10, and the shop currently has aguas frescas for sale.
There's still a long way to go until the shop's full inventory is up on the racks. Golden Gate is also working on securing a license for beer and wine bottle sales.