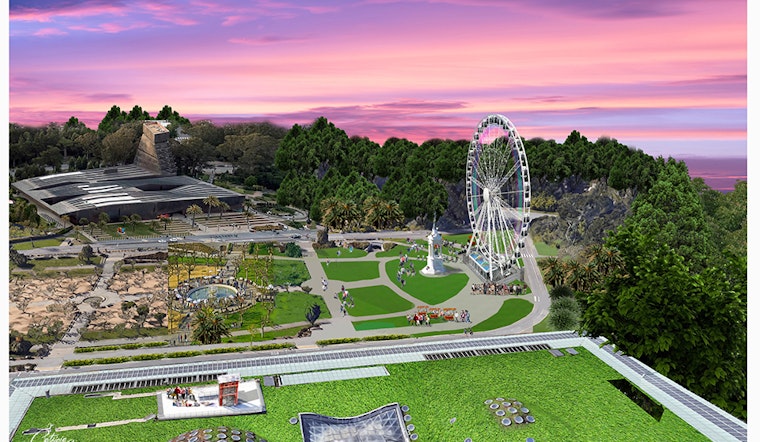 Published on January 14, 2020
An illuminated, 150-foot Ferris wheel could be headed to Golden Gate Park's Music Concourse, pending approval tomorrow from the Planning Department's Historic Preservation Commission.
The Ferris wheel is being installed as part of the park's 150th anniversary event, which will stretch over the course of 2020 with a major event on April 4, the park's actual birthday. 
If approved, the wheel would rise at the northeastern end of the Golden Gate Park's Music Concourse, an outdoor plaza sandwiched by the de Young Museum, the California Academy of Sciences and the Japanese Tea Garden. Its height would make it nearly as tall as the de Young's observation deck.
But it won't be permanent: plans call for the wheel to be removed in 2021, after the anniversary celebration wraps up.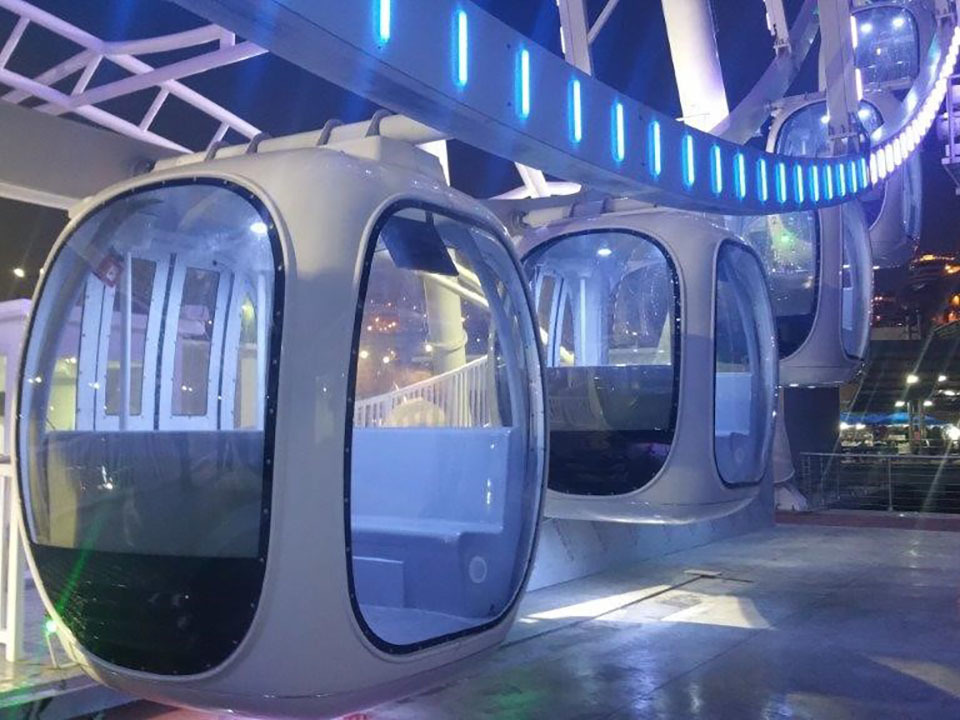 The Ferris wheel will have 36 enclosed, climate-controlled gondolas with space for up to six passengers each. A 12-minute ride will cost $18 for adults, while seniors and children under 13 will pay $12.
The high price tag has driven some complaints from Inner Sunset and Cole Valley neighbors on Facebook and Nextdoor. But it's not a dealbreaker, says Inner Sunset Park Neighbors president Martha Ehrenfeld.
"Although there is some initial concern about the price of the ride ... most people seemed excited that our neighborhood will be near the hub [of the anniversary celebration]," she said.
Should the Ferris wheel be approved, it will be the first time since the Midwinter International Exposition of 1894 that a wheel of that scale operates in the park.
Back then, the 120-foot-tall Firth Wheel carried 10 people per carriage, and took about 20 minutes to complete a full rotation.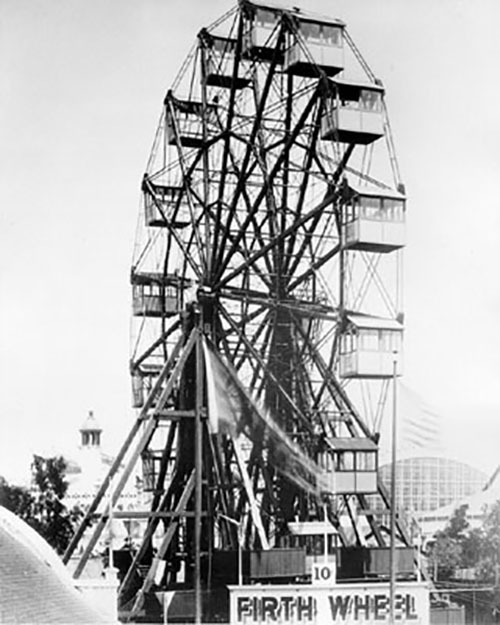 If the wheel is approved, construction and installation of the observation wheel will begin in March. Its opening will coincide with the April 4 community day event in the park, which is expected to attract thousands of park-goers. Ferris wheel rides will be free on that day.
Construction of the wheel will also bring perimeter fencing, a ticket booth, a generator, and a retail photo booth to the area, all of which will also be removed next year.
"Our local merchants, including all of our dining and dessert establishments, will look forward to serving all the visitors expected this year," Ehrenfeld said.
The Historic Preservation Commission will vote on the project at their hearing tomorrow, January 15, at the Planning Department, 1650 Mission Street, 4th floor, Suite 400. For those looking to support or oppose the project, public comments will be heard.