This spring will mark four years since married couple Cem Salur and Cigdem Onat-Salur opened Orson's Belly (1737 Balboa St.), their film-themed Richmond District cafe.
While Orson's Belly serves breakfast, lunch and coffee, the star of the show has become its vermouth menu. The cafe's beer and wine license disallows hard liquor, so Salur and Onat-Salur got creative, stocking 35 to 50 bottles of vermouth to mix custom cocktails for guests. 
"When we expanded the menu to include vermouth, things just blew up," Salur said.
Now, "the backbone of our business is vermouth. It's what we're known for."
But there's a hitch in the cafe's evolution: because of complaints from a single  neighbor, who has since moved away, Orson's Belly's beer and wine license is predicated on it cutting off alcohol service at 9 p.m. (The couple had to fight for 14 months to get it.)
With that neighbor gone, Salur and Onat-Salur now want to extend hours to 11 p.m. to serve the vermouth crowd. But they say they're being mired in red tape. 
"For our business to grow and continue operating, a 9 o'clock alcohol cut-off is impossible," Salur said.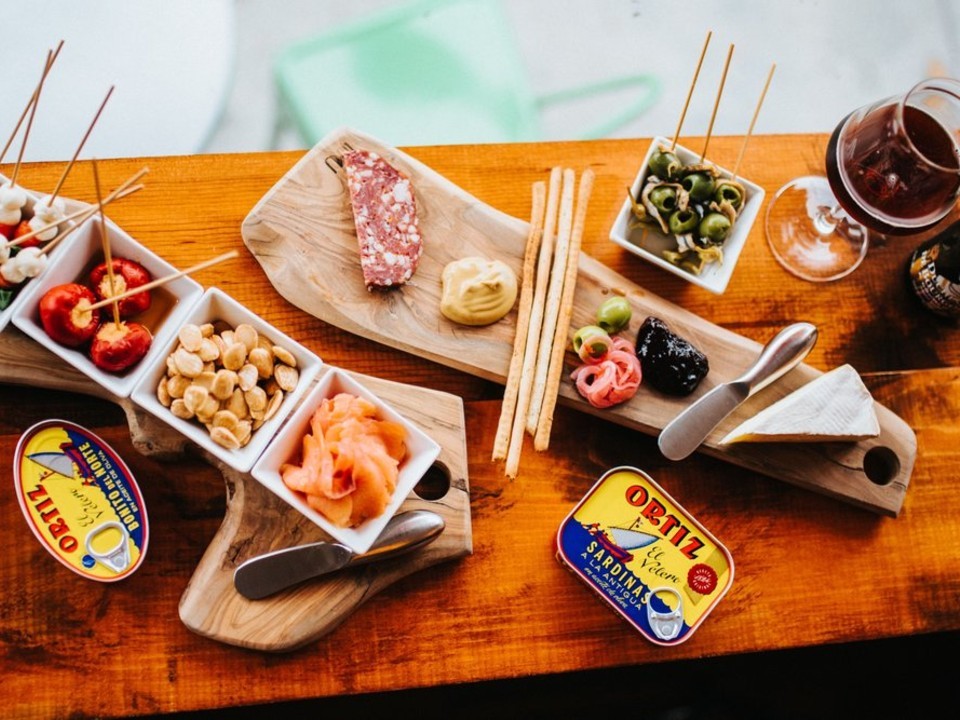 Orson's Belly has collected around 300 signatures and letters of support from neighbors who want the cafe to be allowed to serve until 11, Salur said.
Now, they're facing opposition from another anonymous neighbor, who's reported numerous nuisance complaints to the city at random, often during the cafe's quietest hours or when it was actually closed.
The one-person opposition has kept Orson's Belly in limbo for more than seven months, as they bounce between the Richmond police station, the Central police station, District 1 Supervisor Sandra Lee Fewer's office, and the state department of Alcoholic Beverage Control (ABC) without getting any satisfactory traction, Salur said.
Salur said he's afraid the damage is already done, and he and Onat-Salur are worried about the outcome of their hearing with the ABC this week.
In addition to the hours extension, Orson's Belly is seeking a bottle sales permit from the ABC to sell select wines, beers, vermouth and sake to neighbors. Salur says he hopes to offer "a lot of different interesting, esoteric labels that people can take home or enjoy at the shop with service and with food."
But even if he and his wife prevail next week, he expects more obstacles, "given the way things have been going."
"What more can we do to prove that we are a value to the Richmond?" Salur said. "We make annual donations, we are a safe place for LGBTQ+ [people], we offer healthy food and organic wine. We are extremely family-driven."
---
Orson's Belly is currently open Tuesdays from 8 a.m. - noon, Wednesdays and Thursdays from 8 a.m. - 9 p.m., and Fridays, Saturdays and Sundays from 10 a.m. - 9 p.m.