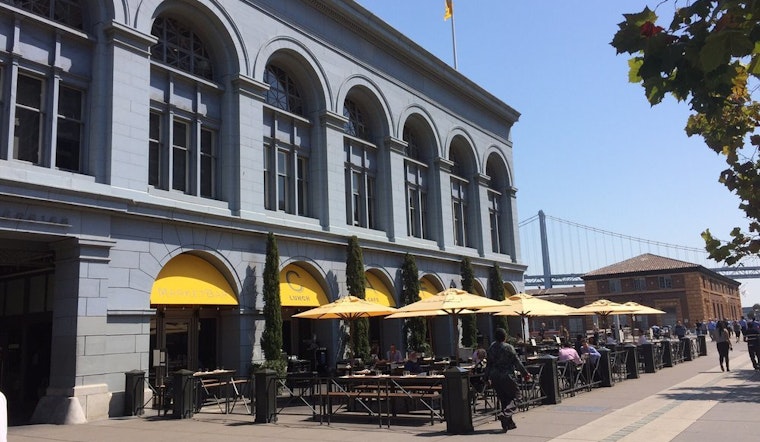 Published on March 02, 2020
Here's the latest in SF food news. In this edition: a longtime Ferry Building eatery is calling it quits, North Beach's Belgian beer bar appears to have closed its doors, and a new dim sum spot has arrived.
Closings
Embarcadero
MarketBar (1 Ferry Building)
MarketBar, the Ferry Building eatery known for its yellow-umbrella-covered patio, will soon close its doors. After 17 years of business, the casual American eatery will likely shutter in April, owner Doug Biederbeck told the Chronicle.
Biederbeck says business has been steady, but MarketBar's lease is up, and negotiations with the landlord haven't proven fruitful. So he's decided to close it down.
The Ferry Building has seen a lot of change in the past few months, with Traci Des Jardins' 15-year-old Mexican restaurant Mijita shuttering in December, followed in January by the closure of the Ferry Building location of Oakland's popular Brown Sugar Kitchen.
Another 17-year tenant, grocer Farm Fresh to You, closed yesterday. It will be replaced by The Epicurean Trader, another specialty foods store with three other San Francisco locations.
However, it's not all doom and gloom for the Ferry Building's eateries. Dogpatch bagel shop Daily Driver recently debuted a pop-up in the former Boccalone Salumeria space, and 15-year-old Gott's Roadside just got a refresh
And to address a lack of evening traffic in the space, a new monthly "Third Thursdays" event aims to draw late-night crowds with drinks and discounts. 
North Beach
La Trappe Cafe (800 Greenwich St.)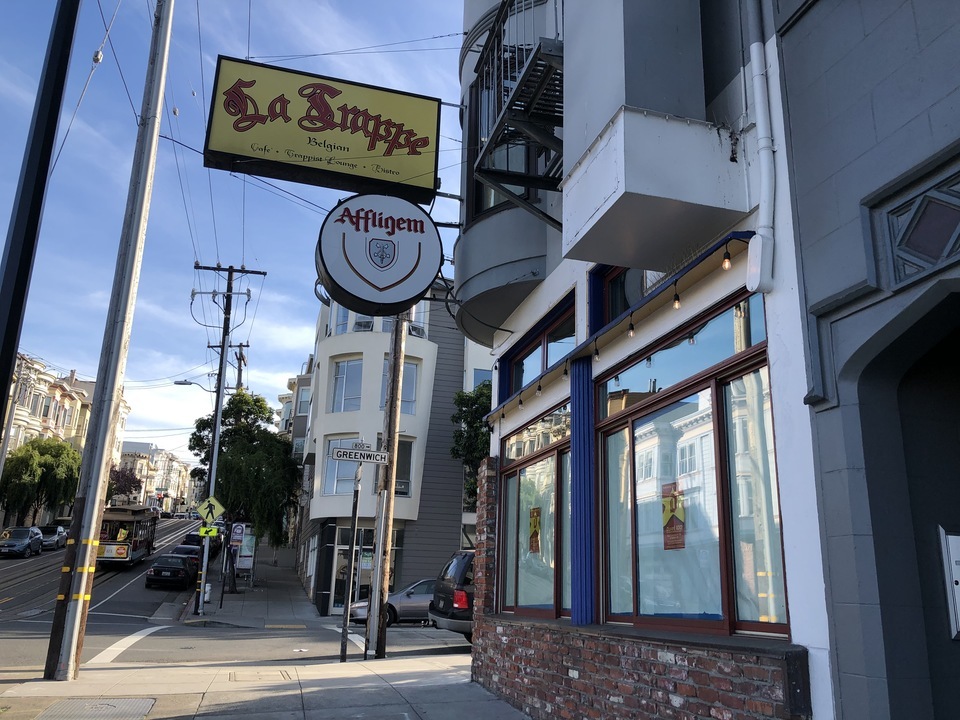 Tipster David C. informed us that Belgian beer bar and restaurant La Trappe has closed after 13 years in business. But it's not entirely clear if the closure is permanent. 
A January Instagram post shows a sign in the bar's window that says "closed until further notice," but it's since been removed. Meanwhile, the California Department of Alcoholic Beverage Control (ABC)'s website indicates that La Trappe's beer and wine license expired on January 30. 
A Hoodline reporter visited La Trappe to find it boarded up, with no information posted to its windows other than flyers for a "Duvel 100" event, celebrating the famed Belgian beer, on February 13. 
Based on posts from the bar's Untappd page, it appears the Duvel event did take place — despite the lack of a liquor license. 
We've made several attempts to contact owner Michael Azzalini, but have not heard back. We'll keep you posted on what might be next for the space.
Openings
Osmanthus Dim Sum Lounge (504 Broadway)
North Beach has also gotten a new addition: a dim sum spot. Osmanthus Dim Sum Lounge recently debuted in the former Naked Lunch space on Broadway.
While the new eatery's owners didn't return a request for comment, its Yelp page says that it's currently in a soft-opening phase. 
On the menu, you'll find all the dim sum standards: barbecue pork buns, shu mai, pan-seared pot stickers, and the coveted xiao long bao (Shanghai-style soup dumplings). There are also some more unusual options, like lobster dumplings.
For those who prefer a more sizable entree, dishes include sizzling tofu, General Tso's chicken and "volcano ribs." And for dessert, there are steamed custard buns, sesame balls and the namesake sweet — sesame dumplings in an osmanthus soup.
The restaurant also has a full liquor license, with seven draft beers, wine and cocktails like a pu'erh old fashioned. For those dining earlier in the day, there's an extensive tea menu, sourced from Chinatown's Vital Tea Leaf.
---
Thanks to tipster David C. If you've seen something new (or closing) in the neighborhood, text your tips and photos to (415) 200-3233, or email [email protected]. If we use your info in a story, we'll give you credit.