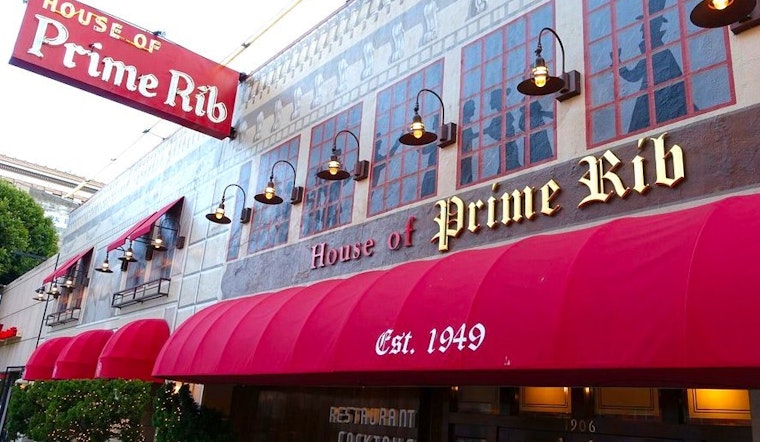 Published on May 26, 2020
As the state of California moves towards allowing dine-in customers once again, San Francisco's restaurants and bars are trying to figure out what their place in a changed world will look like. 
That's especially hard for establishments that have done it their way for decades — and become local icons as a result. 
We spoke to three San Francisco institutions — Zeitgeist, Swan Oyster Depot and House of Prime Rib — about their hopes, fears and efforts to plan for a socially distanced future.
Each represents a specific category of San Francisco favorite: a bustling bar, a casual counter-service spot and a sit-down fine-dining restaurant. And each is eager to maintain its legacy — without sacrificing the experience customers have expected for generations.
Zeitgeist
This weekend's sunny weather would have made for packed crowds at Zeitgeist, the 42-year-old Mission beer garden that's known for its massive backyard and punk-rock vibe. 
Instead, the bar has been closed since March 15.
The timing of the pandemic was particularly bad for Zeitgeist, which had just undergone a three-week closure in January to perform a city-mandated seismic retrofit of its historic building. On top of the lost business, the price tag for the construction was more than $100,000.
Now, the bar faces the challenge of reopening at a reduced capacity, without sacrificing the busy, edgy vibe that's made it a local favorite.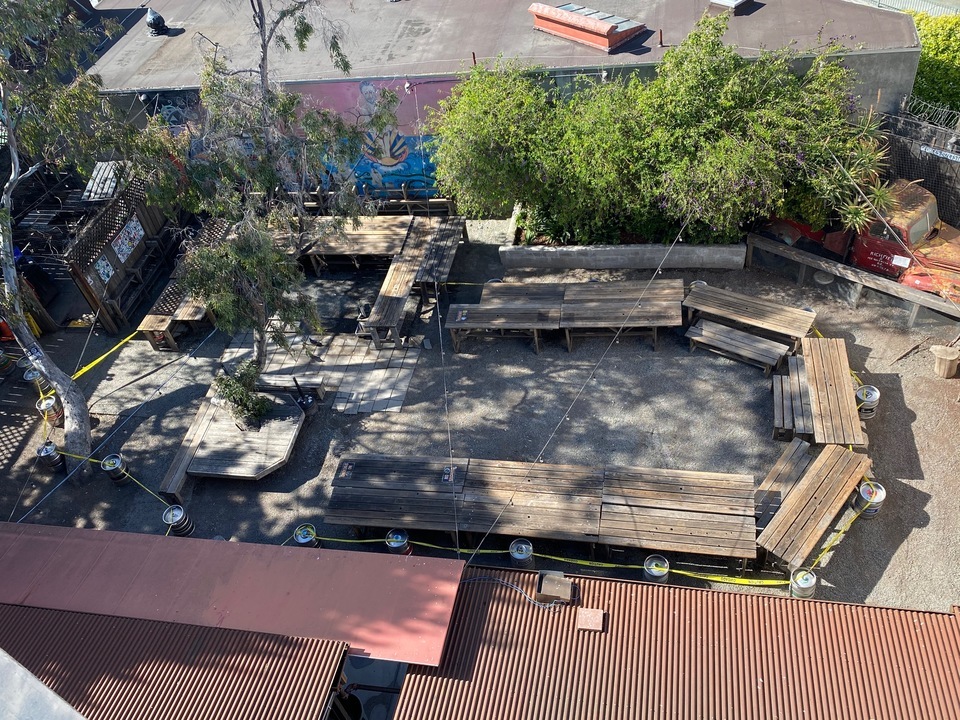 For 42 years, it's been a high-capacity, high-volume place," said Lara Burmeister, whose family owns the bar. "It's been a business based on ambiance."
But when customers return, they might not quite recognize the place. The crowded back garden, with its rows of picnic tables, won't work, at least for the foreseeable future.
Burmeister is considering a variety of potential adaptations. One idea is to take out the picnic tables and fill the garden with 16 safely distanced high tables, with room for up to four stools each.
A 12-foot pathway around the tables would allow customers to safely get in and out, and food and drink would be offered through an outdoor-facing serving window.
Alternatively, tables could be set around the periphery of the garden, still allowing for more space and safe distancing.
Burmeister says she thinks the best way forward is to let Zeitgeist's customers weigh in. This Saturday and Sunday, she plans to temporarily reopen from noon to 5 p.m., serving to-go grilled cheese sandwiches, bloody marys and margaritas.
Instead of entering through the front doors, customers will be asked to wait in a socially distanced line that feeds directly into the beer garden, with the path marked by empty kegs and caution tape.
Along the way, they'll be asked to offer feedback on mock-ups of various ideas for safely reopening the bar. (If you'd like to weigh in from home, email Zeitgeist here with suggestions.)
Burmeister says she's trying to focus on the positive: she has a big outdoor space, at a time when people want to be outdoors more than ever. 
"Despite these setbacks, we feel really lucky," she said. "We feel confident that we can provide a safe outdoor dining experience, whenever we are allowed to do so."
Swan Oyster Depot
Unlike Zeitgeist, Polk Street's legendary Swan Oyster Depot has been able to continue doing some business amid the pandemic.
Known for its Dungeness crab, oysters, clam chowder and other fresh fish dishes, the 108-year-old family business has a following of both tourists and locals, typically drawing a line down the sidewalk every day of the week. 
But the very thing that makes Swan great — its tiny, 800-square-foot space, where customers sit shoulder-to-shoulder at 20 stools and banter with the staff — is now a post-pandemic liability.  
"What we miss the most is the social aspect," said Kevin Tom Sancimino, son of owner Steve Tom Sancimino.
Swan has been offering takeout since the shelter-in-place came down, but it was pretty miserable in the early days, Kevin Sancimino said. "Since no one was walking the streets, no one realized we were open."
Thanks to social media, word has gotten around, with customers dropping in for boxes of "Sicilian sashimi" and platters of oysters to take home. But Swan is still nowhere near as busy as it usually is.
"People are in and out — a quick fly-by — but it's just how it has to be right now," Sancimino said. 
When the city gives the go-ahead for reopening, Swan will have to go down to just eight stools from its usual 20. The sidewalk lines will be socially distanced, with markers on the ground.
But Sancimino said that the Swan crew — his father, uncles and cousins — are just thankful to be able to go to work every day, at a restaurant that's essentially a second home. 
"There's nowhere we'd rather be," he said. "It's a really dark time for restaurants, but we are super fortunate that we didn't have to completely close down."
House of Prime Rib
Takeout wasn't in the cards for House of Prime Rib, which has been closed since day one of the shelter-in-place order.
The 71-year-old restaurant is known for its namesake cut of beef, freshly carved tableside with hand-spun salads, creamed spinach and Yorkshire pudding. Trying to adapt that made-to-order ethos to takeout just didn't make sense, said Joe Betz, who's owned the restaurant for the past 35 years. 
Besides, he said, people don't come just for the food, but for the atmosphere: English-style dining rooms with fireplaces and leather banquettes. 
When he's allowed to reopen, Betz said he's confident his restaurant can adapt to the new normal. He's taken advantage of the closure to deep-clean the restaurant, putting up plastic dividers between the booths. His staff removed a dozen freestanding tables to create more space.
The mobile carving stations, with meat covered and enclosed in zeppelins, will be able to make their rounds at a safe distance from tables. And employees will have their temperatures taken upon entering the restaurant each day.
"Whatever the new guidelines are, we are prepared," Betz said.
While he waits out reopening, Betz has been paying all his employees' health insurance, and he hired back his kitchen staff a few weeks ago. "Some of those guys have nothing," he said.
He knows that when the restaurant reopens, nothing will be quite the same. But he believes it will all eventually work out.
"Fortunately enough, we have been in business for a long time," he said. "In 71 years, a lot of things happen, from shortages of beef to construction on Van Ness."
"We have survived a lot of things, and we will survive this."