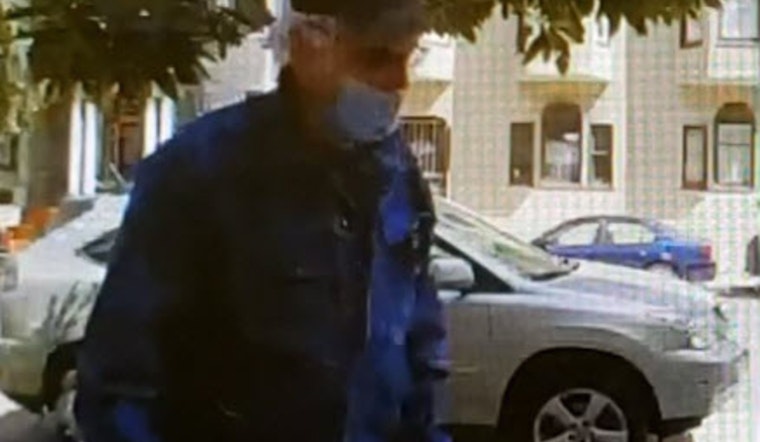 Published on August 10, 2020
The San Francisco Police Department's Park Station is looking for help identifying the subject of an aggravated assault which took place at the beginning of July.
The victim, pictured above in surveillance footage obtained by the police, was attacked around 11 a.m. on July 2 in the area of Waller and Belvedere.
"The suspect was observed by witnesses pushing the victim violently against a truck and then punching him multiple times while he was on the ground," the police report says. "After the incident, the victim got up and walked away westbound on Waller Street."
The incident has remained under investigation since then, and police made a positive identification of the suspect. But the victim remains unidentified, and police say they need the victim's testimony to close the case.
SFPD public information officer Sgt. Michael Andraychak said in an email, "We'd like to identify and interview the victim to further the case and seek prosecution."
---
Anyone with information about the incident is asked to call SFPD's 24-hour tip line at (415) 575-4444, or text a tip to TIP411 and begin the message with "SFPD." Language access services are available, and callers may remain anonymous.