Over the weekend, the Castro's popular arcade bar and restaurant The Detour (2200 Market St.) announced it would be hitting the pause button and temporarily closing during the winter months due in part to COVID-19.
"We made the tough decision to shift The Detour into hibernation mode for the next few months until a vaccine is released," said co-owner Shawn Vergara in announcement on Facebook.
Vergara tells Hoodline an exact reopening date is unclear at this time as it's dependent on when and if a vaccine is released — and how much the city's dining and drinking scene recovers as a result.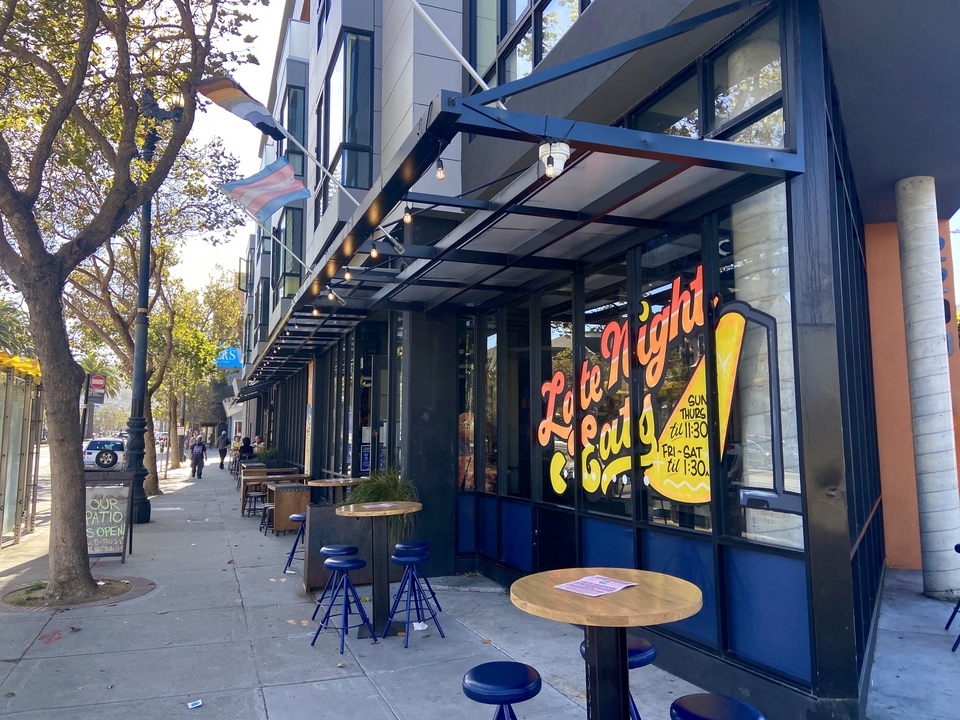 Hoodline readers will recall Vergara opened The Detour, originally Brewcade, in 2014 along with his sister and business partner Tiffny Vergara Chung. The brother-sister team also own nearby cocktail bar Blackbird (2124 Market St.) which celebrated its 10th anniversary in 2019, and which remains open for outdoor service and to-go cocktails.
"We have a financial plan to try to get as far as September 2021," Vergara told Hoodline. "This plan leaves us a lot more hopeful than staying the course."
"If we were to stay open now and stay the course we would shutdown permanently," explained Vergara. "That's not what we wanted to do."
Vergara tells Hoodline the discussion amongst many other bar owners is similar. "The chatter in the SF Bar Owners Alliance is that most everyone is losing money," said Vergara.
While initially closing in March due to shelter-in-place, The Detour reopened in July with outdoor seating and dining along with takeout.
Less than two weeks ago the city allowed restaurants to reopen for indoor dining with limited capacity. At that time The Detour began indoor service, however that didn't prove to be enough to keep its doors open.
While certain days like Fridays have been busy, said Vergara, it hasn't been like that every day of the week. "People just don't feel comfortable coming out," said Vergara.
"This is the most logical plan for The Detour's survival through the pandemic and winter season," said Vergara. "It's been a challenging time, to say the least."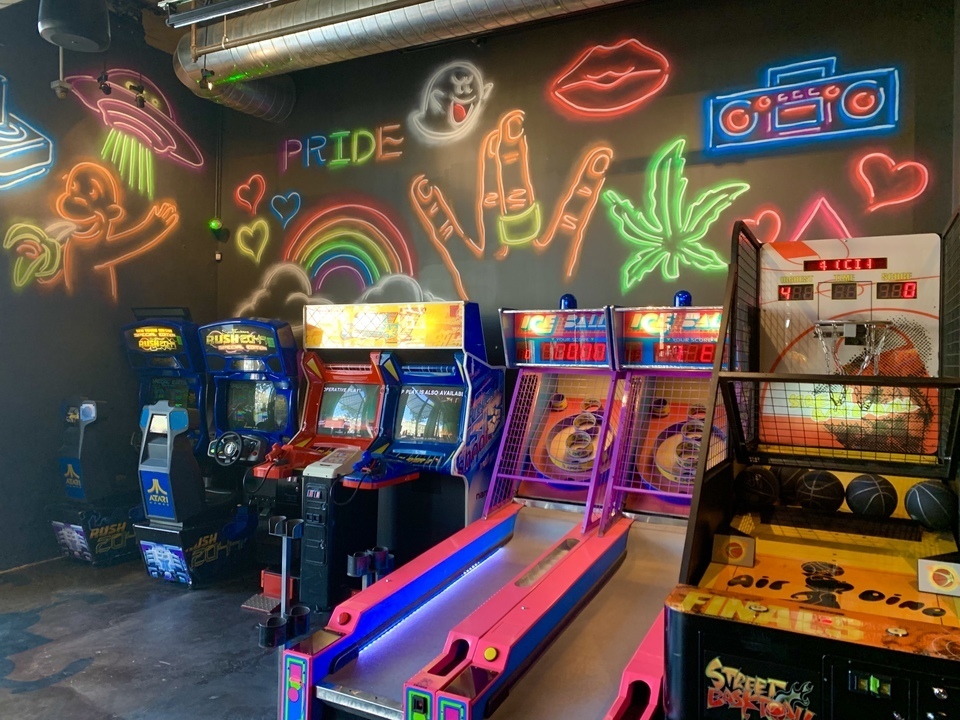 Before the pandemic and shelter-in-place restrictions went into affect, Vergara explained The Detour had been finding its groove with a variety of leagues including wildly popular arcade game Killer Queen, Skee-Ball and Pinball. "It all just stopped," said Vergara.
While employees were furloughed back in March, Vergara tells Hoodline that's unfortunately not the case this time. At this time all Detour's employees have been laid off.
Hoodline readers will recall this isn't The Detour's first temporarily closure. After five years operating as Brewcade, the arcade bar temporarily closed last summer while it underwent a name change and expansion into the space previously occupied by restaurants Botellón and Hecho.
The Detour reopened in July 2019 with more games, a food menu and a full bar with cocktails.
"We truly miss seeing everyone's faces and often reminisce of the pre-COVID fun we all had at The Detour," said Vergara. "A time where we could eat and drink without masks, play shoulder-to-shoulder at games, and give each other high-fives and hugs."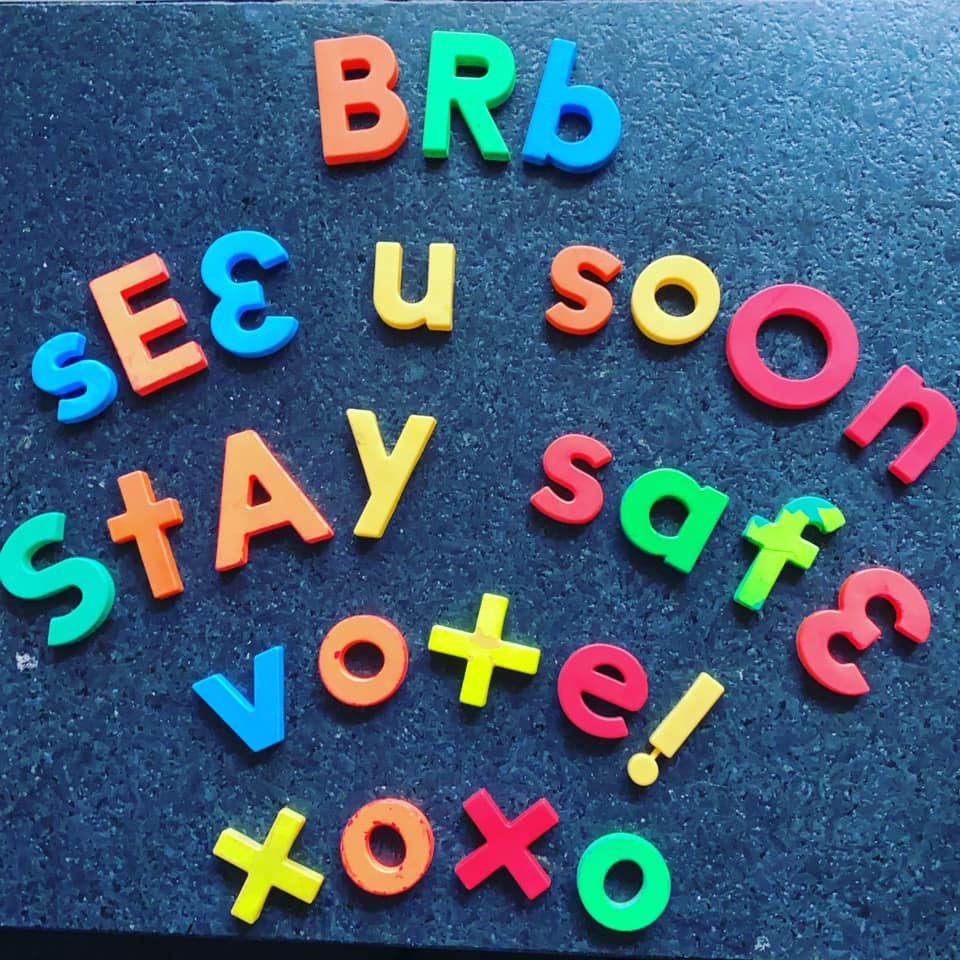 Vergara explained that landlord Leticia Luna has been cooperative and understanding during these difficult times. "She's helped us and continues to help us," said Vergara. "But she has a mortgage to pay as well."
For now Vergara says Blackbird will remain open. "It's dependent on economics," said Vergara. 
Since making the announcement on Facebook that The Detour would be temporarily closing, Vergara says he's received a lot of support from the community. "It's really heartwarming" said Vergara. "It's a tear jerker."
"We thank you and our community for the love and support over the last few months and we look forward to the day we can get back to the energy, excitement and shenanigans that went down at The Detour," said Vergara.
"Until then, we will miss making memories with you all," added Vergara. "Stay safe and be sure to vote."