One of the most heartbreaking aspects to the ongoing COVID-19 school closures has been the images and stories of kids sitting in parking lots of libraries and fast-food restaurants, needing to siphon the free WiFi because they don't have broadband internet access at home. It's a nationwide problem, but one that the city of Oakland is taking a significant active measure to correct, as Oaklandside reports that the city is rolling out a free public WiFi system that's expected to start going live this month.
It's called OAKWiFi, and it's designed to reach the estimated 94,000 Oakland residents who don't have internet access. "OAK WiFi is an initiative that provides free internet access for students, seniors, job seekers, small businesses, the underserved, and unconnected," the city of Oakland says on its website, and per Oaklandside, the effort is funded through a $7.7 CARES Act federal COVID-19 relief grant.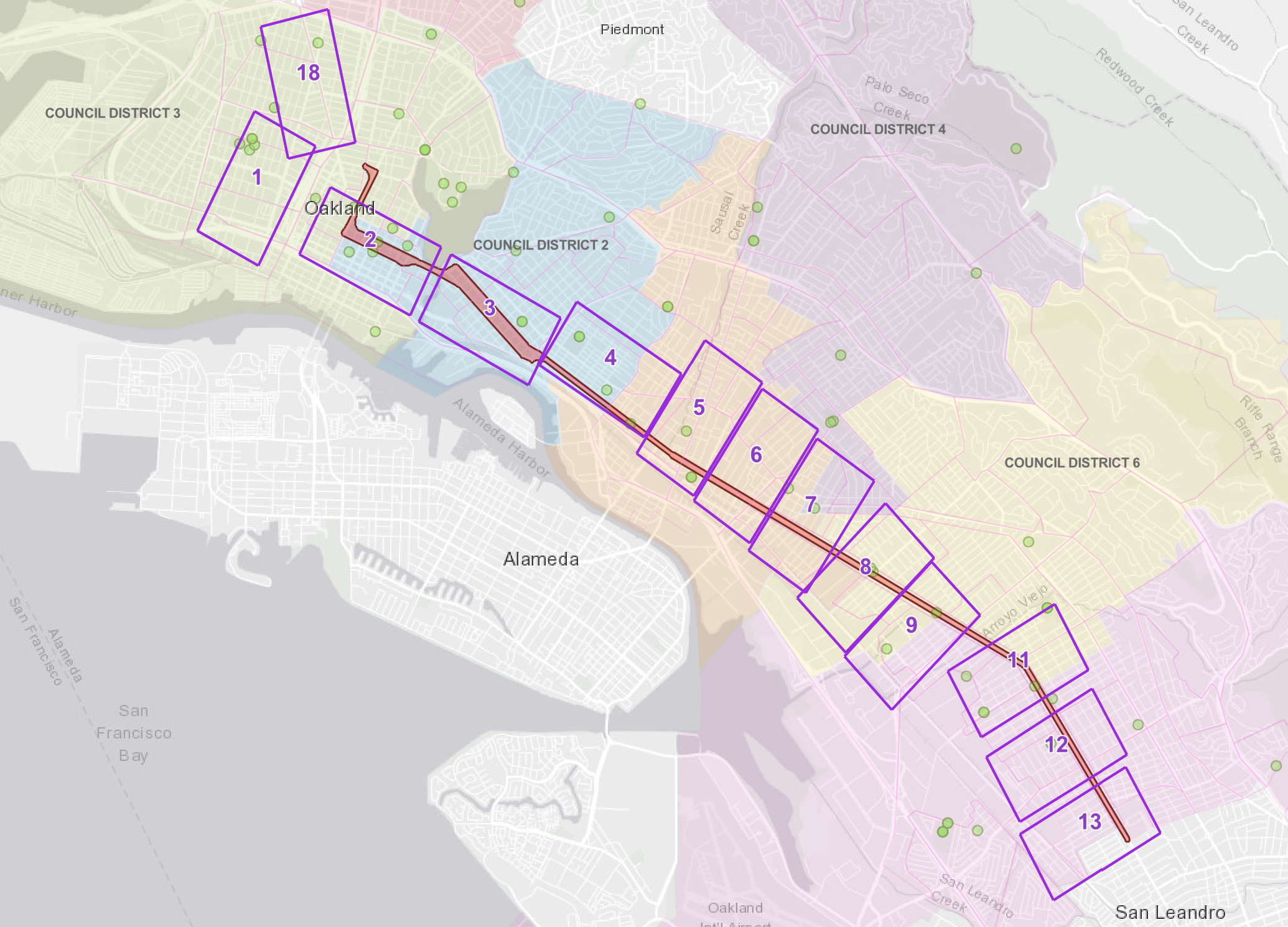 The map above shows the coverage. The westernmost rectangles labeled 1,2, and 18 are expected to get coverage within weeks, the remainder of the rectangles areas should get it next year. A handful of hotspots are already live, but the city says "this initiative will greatly expand the coverage to parts of West Oakland, Downtown Oakland, and East Oakland along the International Blvd corridor to the San Leandro border."
"We'll be able to roll out OakWiFi with these funds to 75 to 85% of the city and definitely cover most of the flatlands," Oakland's chief information officer Andrew Peterson told Oaklandside.
San Francisco has a similar free WiFi service available in parts of the city, as does San Jose.
Oaklandside spoke to a Skyline High senior who'd been forced to do schoolwork in free WiFi parking lots. "My family had to decide either to pay the mortgage or stop paying for other things like the WiFi and cellular data, at some point," student Jessica Ramos told the site. "I was falling behind on assignments to the point that I cared much more about my education instead of my health."
Once the service is enabled, anyone in a covered area can connect by opening their mobile device's WiFi setting and clicking OAKWiFi. There is no password required.