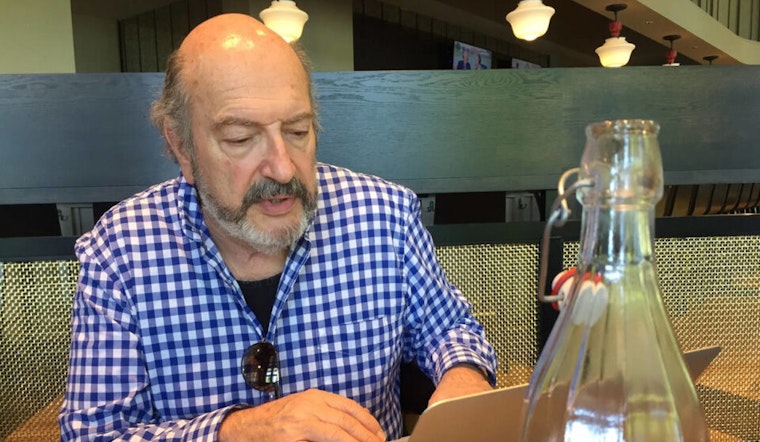 Published on February 01, 2021
Private investigator Jack Palladino, who worked on high-profile cases including celebrity and political scandals involving Bill Clinton and Kurt Cobain, among others, has died after suffering from a violent attack and attempted robbery in the Haight-Ashbury.
According to the San Francisco Chronicle, Palladino, who was suffering from a massive head injury on Thursday, was been taken off of life support and was breathing on his own Sunday, but was not expected to survive.
The attack occurred last Thursday when the storied investigator grabbed his new camera and dashed out of his Victorian home on the 1400 block of Page Street to snap photos of suspicious individuals in the neighborhood, when some men in a car pinpointed him and violently attempted — but failed — to steal his camera. During the attack, Palladino was dragged and fell and hit his head on the pavement.
"They gunned him down [with the car] and tried to get the camera, which they failed to do," his wife and fellow detective Sandra Sutherland told the Chronicle, "because Jack wouldn't let go."
After undergoing surgery to stop the bleeding, Palladino remained critical on Sunday. And as of Monday, KRON4 confirmed Palladino's death. He was 76.
Palladino himself might have helped authorities locate the suspects of the violent attack through photos retrieved from the camera he used during the incident. San Francisco police have identified two suspects in the attack, 24-year-old Lawrence Thomas of Pittsburg and 23-year-old Tyjone Flournoy of San Francisco, who were arrested on several charges including aggravated kidnapping, attempted robbery and assault with a deadly weapon.
Known as a bulldog investigator who sometimes had the unsavory job of quieting journalists and accusers of powerful men (including Harvey Weinstein), Palladino also contributed greatly to writing the history of the mass suicide of People's Temple members at Jonestown in 1978. And he worked on behalf of tobacco industry whistleblower Jeffrey Wigund in the 1990s to uncover an industry smear campaign against him, ultimately helping to win one of the first successful legal fights against Big Tobacco.
This post has been updated with news of Palladino's death.