A Fremont high school student hasn't let COVID-19 shut down her efforts to do good. Instead, she has taken advantage of the opportunity to mobilize stuck-at-home teenagers around country to help people in need.
Vedika Jawa of Fremont had been baking desserts for local homeless shelters since she was 13 years old, when she founded a nonprofit organization called Bake4Sake.
When the pandemic hit, new regulations forced Jawa and her small team of bakers to switch gears. But far from letting that slow her down, the teen stepped on the gas and took her efforts national.
"Before the pandemic, Bake4Sake was just four young girls trying to bake for 60 residents at the local shelter," Jawa, now 16, tells Hoodline. "Now Bake4Sake's mission has spread across the country."
Jawa tells Hoodline that the nonprofit has now expanded to 10 chapters in eight different states, where around 130 volunteers bake for 17 shelters. As of the start of 2021, Bake4Sake has delivered more than 10,000 desserts, she tells us.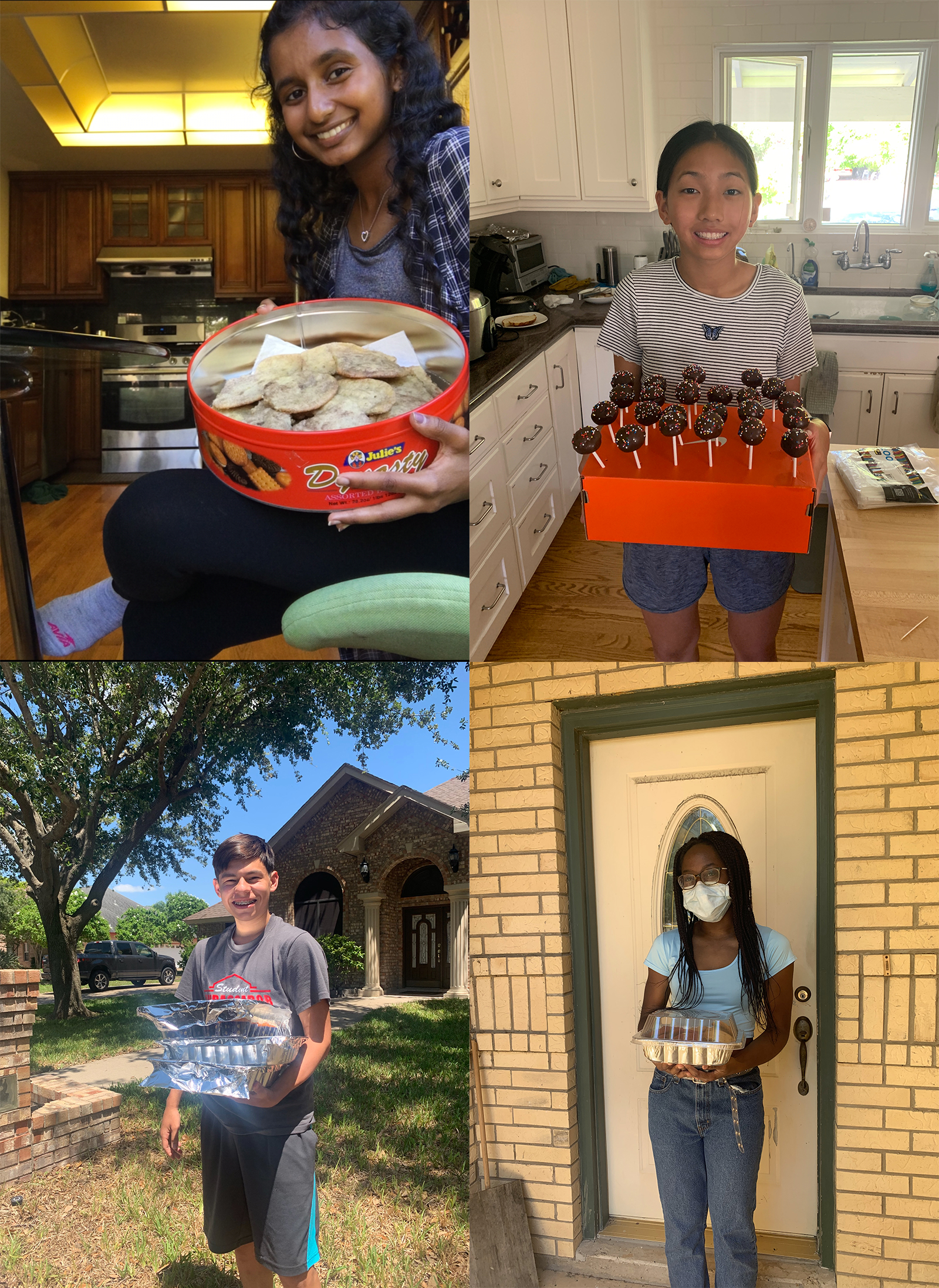 Teens from around the U.S. taking have formed Bake4Sake chapters. | Photo: Bake4Sake
The project began in 2018, when Jawa decided to combine her love of baking with community service by making sweet treats for people in need. Initially, the local homeless shelters she contacted were skeptical, telling her she was too young to bake for them.
But when Jawa persisted — holding a bake sale and an ingredient drive to get her fledgling organization up and running, and then taking her case directly to the CEOs of the shelters — the shelters relented.
Then the pandemic hit, and new rules forced Bake4Sake to stop baking for the shelters they'd been working with. Undeterred, Jawa sought new partners. Soon, she connected with the South Hayward Parish food bank, arranging to deliver enough desserts for the approximately 300 families the bank served.
View this post on Instagram
To find enough bakers to meet this increased demand, Jawa began posting on Instagram for local high school volunteers. The response surprised her.
"Instead of just getting responses from my classmates, I started to get responses from young teenagers in different states," Jawa shares. Recognizing the opportunity, she created a presentation and toolkit to help interested teens from other areas set up local Bake4Sake chapters.
"I think during quarantine, a lot of people had more time and were baking, and Bake4Sake helped them put their baking to good use," observes the high school junior.
At the same time that the pandemic created this increased opportunity to engage volunteers, it was fostering increased need as well, and Bake4Sake provided a way for Jawa to bring the two together.
"The pandemic has left even more people facing both food and housing insecurity," Jawa says. "And although we know that we cannot provide them with houses, we hope to serve them these desserts in an effort to spread some love and show them that they are appreciated."
To learn more or get involved, visit Bake4Sake.org.