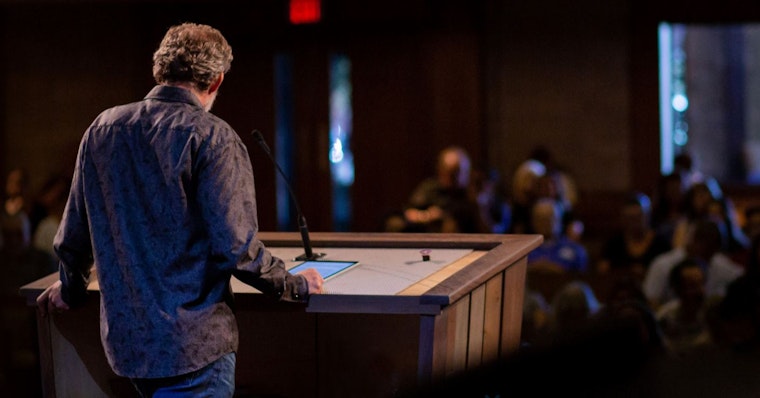 Published on February 19, 2021
Calvary Chapel in San Jose owes more than $2 million dollars in fines for openly defying the ban on indoor gatherings imposed for months by Santa Clara County.
As Hoodline previously reported, Calvary Pastor Mike McClure had been held in contempt multiple times for continuing to hold indoor worship services that are attended by hundreds of people each Sunday. And the county has recently grown more frustrated by McClure's actions after an investigation by NBC Bay Area revealed the church has received $340,400 dollars from the US Small Business Administration's Paycheck Protection Program.
The forgivable loan is part of the Cares Act, a covid relief package passed last year to help small businesses and organizations stay afloat during the pandemic.
Santa Clara County Counsel James R. Williams reacted to the investigation by saying "It's disappointing that on one hand, [Calvary Chapel] would choose to willfully put people's safety at risk in this time of crisis in our community, and on the other hand, [seek] taxpayer support for their operation."
NBC Bay Area asked McClure to react to their investigation while he was holding a rally at the Santa Clara County Courthouse on the day of one of his court hearings.
"I don't want to take that money. That's your money, my money, our grandkids' money. I don't agree with that. But at the same time, I've got to pay all of our employees. And it's not the church that took it, it was our school," said McClure.
Calvary Chapel was just one of almost five thousand California religious organizations to get money from the PPP program.
At least three other religious entities in the Bay Area have also gotten tens of thousands of dollars from the SBA.
According to NBC Bay Area, the Archdiocese of San Francisco received $1,876,500, St. Mary's Cathedral in San Francisco received $320,405, and Spring Hills Community Church in Santa Rosa accepted $186,300.
Hoodline recently reported that Santa Clara County remains the only county in the state not allowing indoor worship services, even after the Supreme Court ruled that churches did have the right to hold services indoors with limited capacity and without singing or chanting.
As for McClure and Calvary Chapel, they have not paid any of their county fines and their court battle wages on.