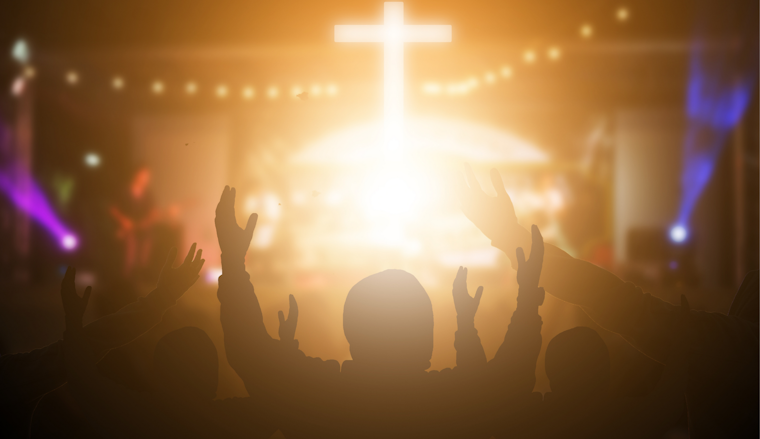 Published on February 12, 2021
Churches across Santa Clara County were rejoicing this week when they were told they could resume indoor worship services under limited capacity and with new guidelines. But just a few days later, that hope was pulled out from under them when the county was told by a U.S. District Judge that it could reinstate the ban on indoor church gatherings.
That judge temporarily suspended an order issued on Monday that required Santa Clara County to allow indoor church services once again after they were shut down because of the pandemic. That order was in response to action last week when the Supreme Court ruled that the Governor's ban on indoor religious services may be violating freedom of religion.
Religious facilities across the state were immediately able to start holding services at 25% capacity with no singing or chanting. According to the Mercury News, Santa Clara was the only county in the state that was still trying to dispute the Friday Supreme Court ruling.
That's because Santa Clara County's ban is different than the state's. The county's wording specifically bans all "indoor gatherings" which includes indoor worship services. The state's ban specifically targets "indoor worship services" not all gatherings.
Santa Clara County counsel James Williams tells KPIX, "The County's rules prohibiting indoor gatherings are even-handed, designed to reduce the likelihood of super-spreader events and other transmissions of COVID-19, and apply to all gatherings, regardless of their purpose."
Attorney Mariah Gondiero tells KPIX, "We still think it's unconstitutional. Our position is that they can gather indoors and I think the Supreme Court has been very clear."
Gondiero represents Calvery Chapel in San Jose, which Hoodline has been reported, has been holding indoor worship services for months in open defiance of county guidelines. The church has racked up hundreds of thousands of dollars in fines.
The Mercury News reports that the latest court ruling also hinges on a lawsuit from five other churches in Santa Clara County. Collectively, they are suing the state and the county claiming there is not enough scientific evidence to ban indoor church services. The suit also claims that denying a church the right to exercise their religion and peacefully assemble is unlawful.
A judge is expected to make a final ruling on whether Santa Clara County can keep using the umbrella term of "indoor gatherings" to restrict churches.
No exact dates for any hearings have been released.