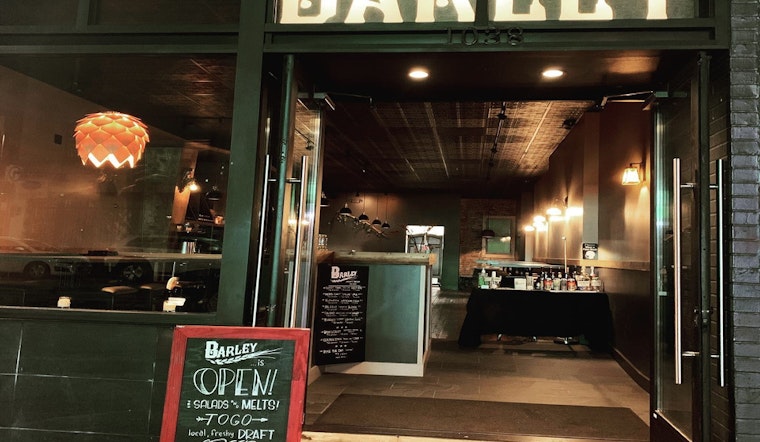 Published on February 01, 2021
Fans of craft beer around the Tenderloin/Polk Gulch area have something to celebrate: a brand-new beer and wine bar, Barley, is now open at 1038 Polk Street.
A project in the works for over two years, the new bar serves beer, wine, and food for takeout and delivery. It currently has eight seats set out on its sidewalk, and in a few days, the bar will debut its newly built beer garden.
Owner Erik Anderson created Barley's concept and built the business with his two hands. It's his first solo venture after moving on from his partnership at Fly Bar on Divisadero St. early this summer, which began in 2016.
During an interview with Anderson, he said it made sense at this point in his career to leave Fly Bar to branch out and build a new business from scratch, since his partnership there was revolved around an operational remodel of an existing bar business.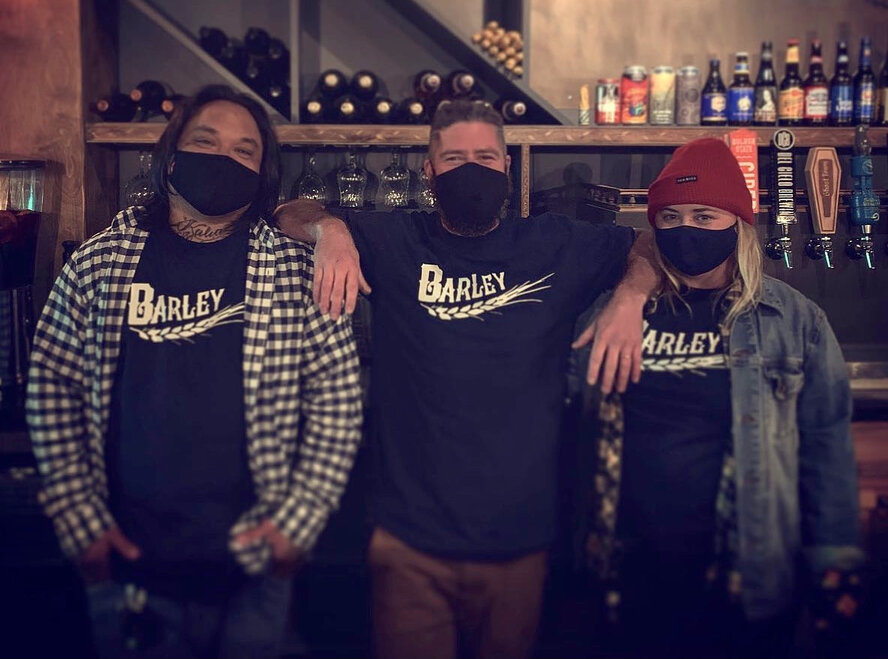 His idea for Barley came to fruition once he found the vacant space on Polk St., a gutted-out retail space with no plumbing or electricity. Once he obtained permits and made a deal with the landlord, he designed the bar from conception to completion, with hammers and drills in his hands, alongside contractor Mark Huff and his crew and Barley's assisting manager Madeleine Michaels, until opening day.
"I wanted to build every bit of the process, and I also wanted to open something that had my touch on everything," he said.
The bar now has 20 taps, serving craft beer from independent breweries, such as Ghost Town, North Coast Brewing, and Alvarado Street. It also offers a few wines on tap, as well as kombucha and cold-brewed coffee.
For food, it currently offers four melts, and salads. The melts are cheekily named after obscure beer brewing terms, such as the Kraeusen, a term derived from a German meaning "curly" used to describe the foamy build up on the surface of beer caused by yeast during its fermentation process. It's a Reuben-esque combo made with pastrami, swiss, sauerkraut, and mustard on sourdough.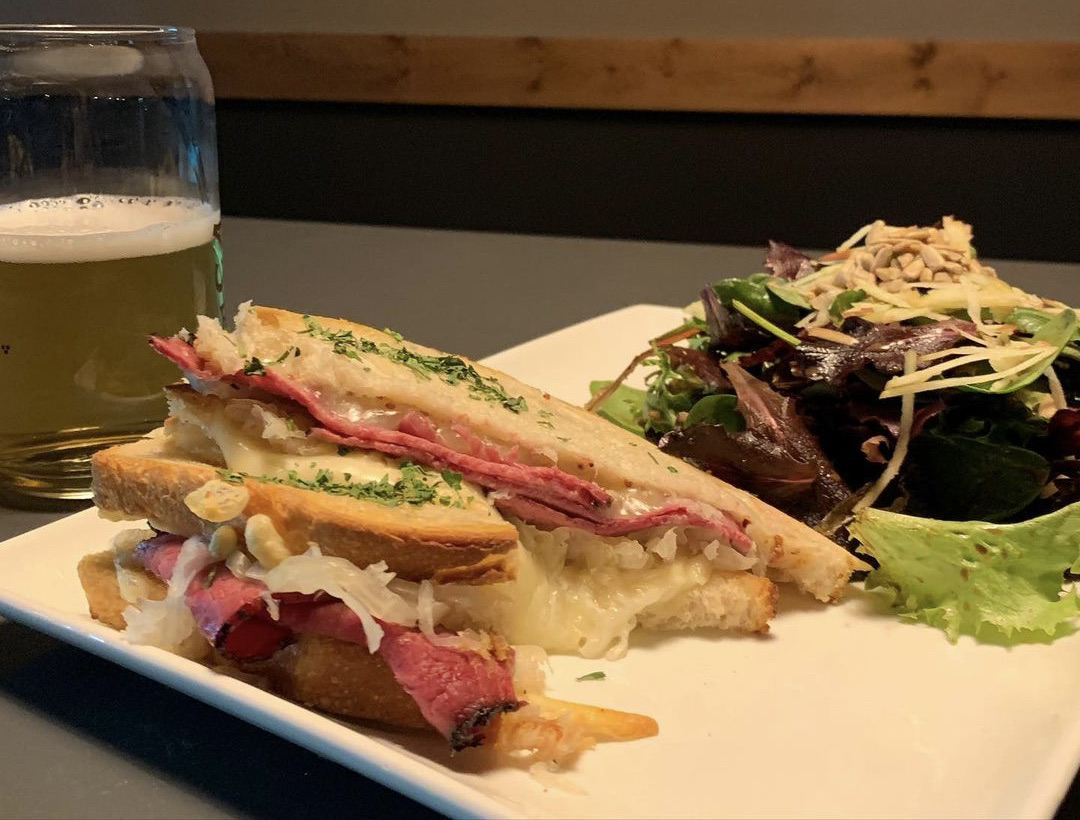 Salads include the Cali Kale, made with kale, currants, pistachios, sunflower seeds and creamy cilantro dressing; and the Spicy Gula, made with organic arugula, salami, jalapenos, beets, shaved parmesan, and lemon oil.
Eventually, Anderson will expand the menu to include more small plates, such charcuterie, and a rotating soup.
Customers can also purchase cans and bottles of beer and wine to-go through the bar's website and can sign-up for its beer and wine club.
As for its roll-out of seating options, when the bar opened on January 21, it was only able to offer takeout and delivery due to regional stay-at-home orders and restrictions for dining at restaurants. But due to last week's lift on some of those restrictions, Anderson was able to open up eight seats outdoors. This week, the bar will expand its outdoor seating capacity, opening up socially distanced seats for 30 customers in its new parklet on Cedar Alley, which the business is sharing with neighboring French bakery, Maison Danel.
Once government officials allow indoor dining to resume in San Francisco, the bar will open up its interior to accommodate about 45 people and will include a section that can be rented out privately.
Since the bar's debut on January 21, all has been going well, said Anderson. He said through the development of relationships he's built with local merchants and neighbors, just by virtue of being in the space for the past couple of years, he was able to get the word out and start developing a cliental.
"It's definitely been a warm welcome from the neighborhood, and people are excited about it," he said.
Giving credit support from others who work in local hospitality industry, especially amid difficulties brought on by the pandemic, Anderson said he feels lucky for having "an amazing staff and community" around him.
"I am really impressed by the way the industry is coming together around this thing," he said. "It's a great community to be in, especially in San Francisco."
Follow the bar on Instagram for updates on its offerings.