Six months ago this week, Erik Anderson, along with his business partner Kevin Kynoch and two other silent investors, took over Fly Bar, the longstanding neighborhood watering hole on the corner of Fulton and Divisadero. (Fly Bar's sister location, on Sutter Street in Lower Nob Hill, shut down in October.)
Anderson, who's originally from South Carolina and has worked in the restaurant industry since he was 16, most recently managed another Divisadero Street bar, Fishbowl, for a few years. He'd long dreamt of running his own place, and now that he's in charge, we talked to him about what it takes to keep Fly Bar's community spirit going.
How did you become a partner in Fly Bar?
I was working closely with one of my business partners, Kevin Kynoch, over at Fishbowl, running his bar over there for a while. We'd kind of just pie-in-the-sky dream about starting something up. I started taking it a lot more seriously about two years ago, working on a concept out in Oakland that eventually fell through. But right when that happened, the previous owner of Fly Bar—who we were friends with back in the day at Solstice—came to us and offered it to us first. 
Tell us about May 13th, your first day in business. 
It was Friday the 13th. [Laughs.] It was a very grey day, and when I arrived, the entire intersection of Divisadero and Fulton was being dug up and jackhammered. I was just looking for some sort of good omen, you know? But it turned out to be fine. That weekend was Bay to Breakers, and we did well.
And we never closed for a day during the transition of ownership. I'm pretty proud of that.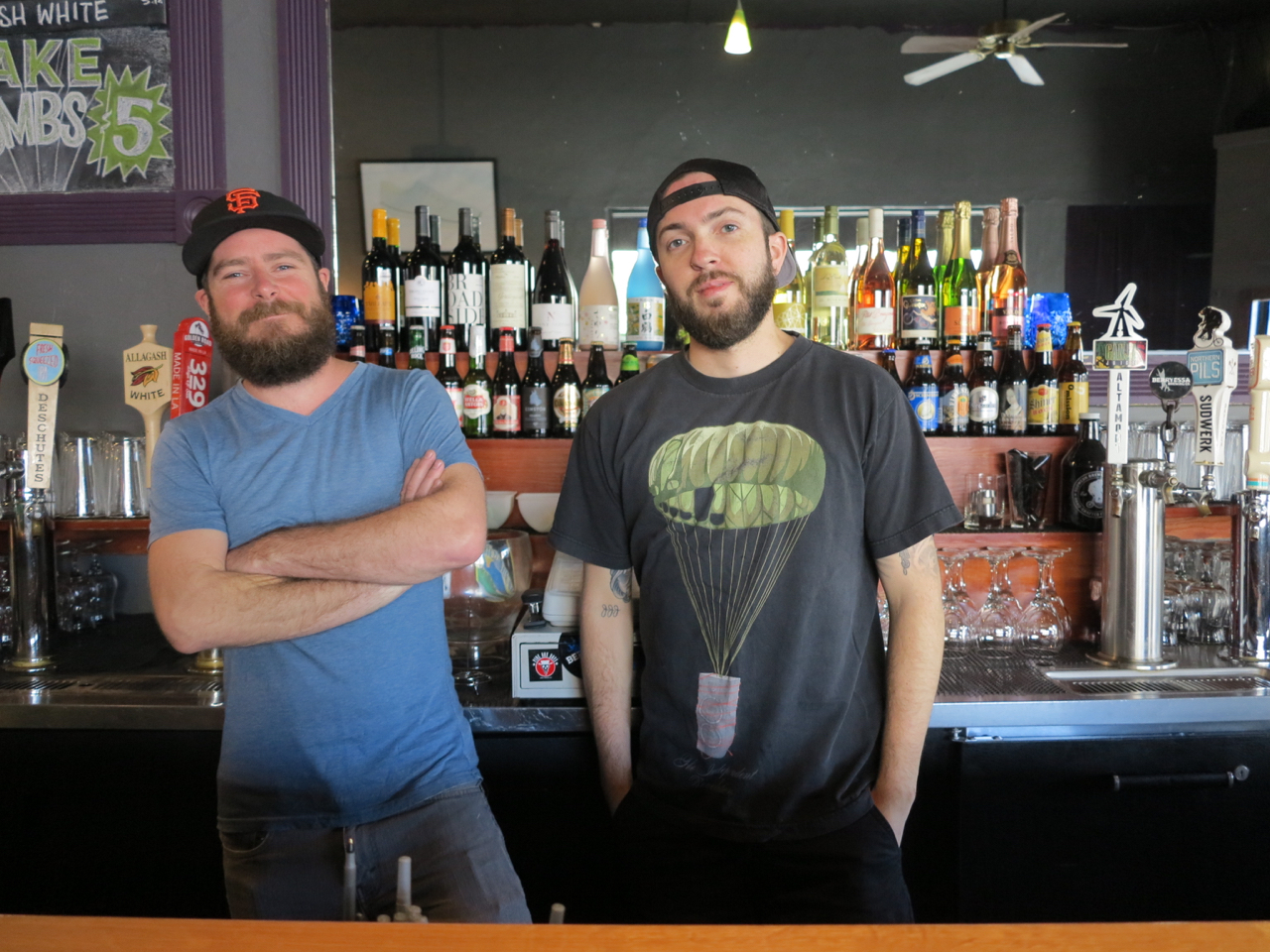 What changes have you made?
First of all, some of the art needed to go back to Sarah Abbott, who is the partner of Daniel Price, the young artist who was tragically murdered years ago. He's the one who painted the mural back there, and the portrait of [Mayor of Divisadero] CB on the wall. She wanted to make sure all his artwork was preserved, so I helped her out with that.
That meant that we needed to update the artwork on the wall, which was an aesthetic change. After that, we epoxied the floor behind the bar and in the kitchen, which was a huge project. The other big change was putting in a new ceiling.
Did you make any changes to the bartending and kitchen staff?
For the kitchen, no—we negotiated with the former kitchen crew and kept everyone on board. We want do some tweaks on some of the menu items, but really we're just going for the smooth-sailing approach, which has worked out really well. We didn't want to shake it up too much; we wanted these guys to be empowered in their space.
Most of the bartending staff has changed. Everyone had an opportunity to work with me when I came on, but some people wanted to travel, some wanted to explore new arenas. It's all amicable, and we're still good friends with all of these people.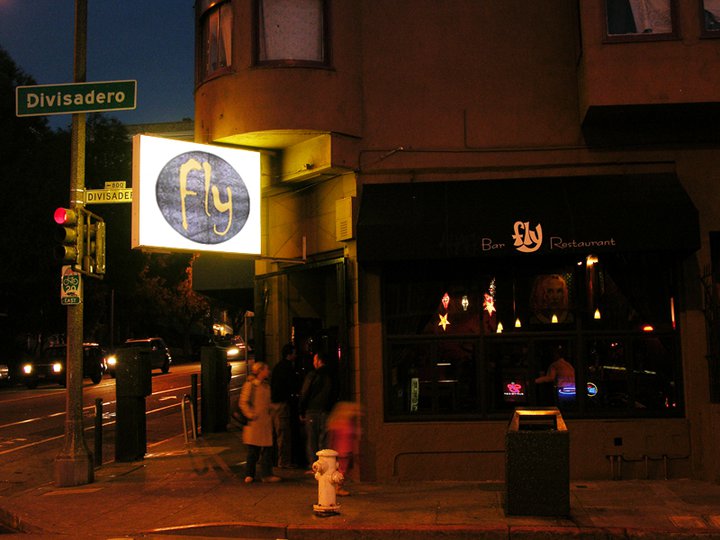 How has the neighborhood been?
Amazing. Dude, this neighborhood is incredible. The community here is what stands out. You walk around the streets and you know people in the community and they know you, and they want to stop and chat.
It's also awesome because we're a craft beer place, and it's an extremely exciting climate for craft beer right now. There's tons of cool stuff going on—so many small, independently distributing brewers are opening up. They can walk in here and we'll talk about beer, we'll put it on and talk about it with the customers. It's great, man.
Anything else on tap for the future? What do the next six months look like?
Slow and steady. We don't want to do anything drastic, because it's a place that we've always loved. This is one of the first bars I ever came to when I moved to the city seven years ago, and I sat right there and ordered the hummus and tapenade and it's just as good today as it was back then. Why try to fix something that's not broken? 
We'll do some small tweaking and polishing here and there, but we want to keep a strong, positive culture here, and continue to create a space where the working class of this city can come and affordably dine and drink interesting beers without breaking the bank.