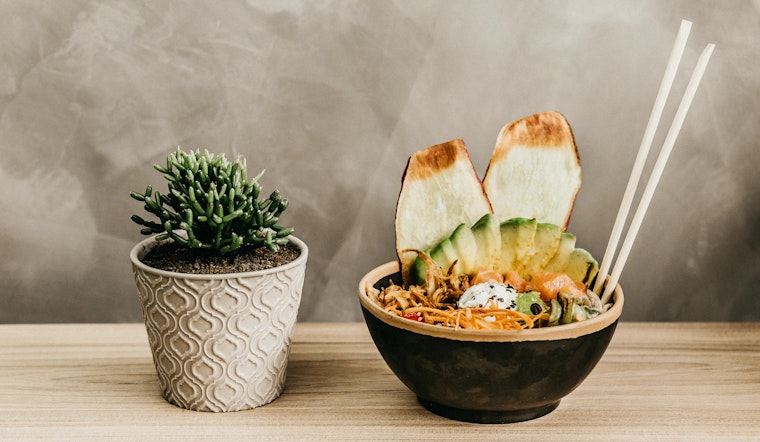 Published on March 19, 2021
By a factor of four, California has the largest population of Pacific Islanders in the continental United States, per the U.S. Census. It's no surprise that poke, a traditional Hawaiian dish that has evolved over generations into something of a Hawaiian-Japanese fusion, is a staple throughout the South Bay. Today, poke is among the trendiest, most Instagram-worthy meals to drop into your stomach or your newsfeed. And new restaurants serving up their takes on the poke bowl pop up around San Jose and the surrounding areas every second.
If you are not already a poke-fiend like me, let me explain that this dish consists of fish with Hawaiian-themed toppings and accoutrement like Maui onion, green onion, and soy-based sauces. Like a deconstructed sushi roll, those ingredients and more often sit atop a bed of sushi rice to complete your mostly-healthy snack. Of course every poke restaurant adds its own twist, but only a handful have done it in a such a unique or consistent way to make this list!
---
---
---
---
---
---
---
---
---
---
---
---
---
---