Two veteran Bay Area bakers, who've done stints at San Francisco's famed Tartine bakery and Palo Alto's Vina Enoteca Italian eatery, are serving original pastries with an Asian twist at a Palo Alto coffee pop-up starting again next week.
The Tono Coffee Project pop-up has been serving espresso drinks and pastries out of a window at Palo Alto's Salvaje wine bar since last year, as reported by food blogger Elena Kadvany in the Mountain View Voice.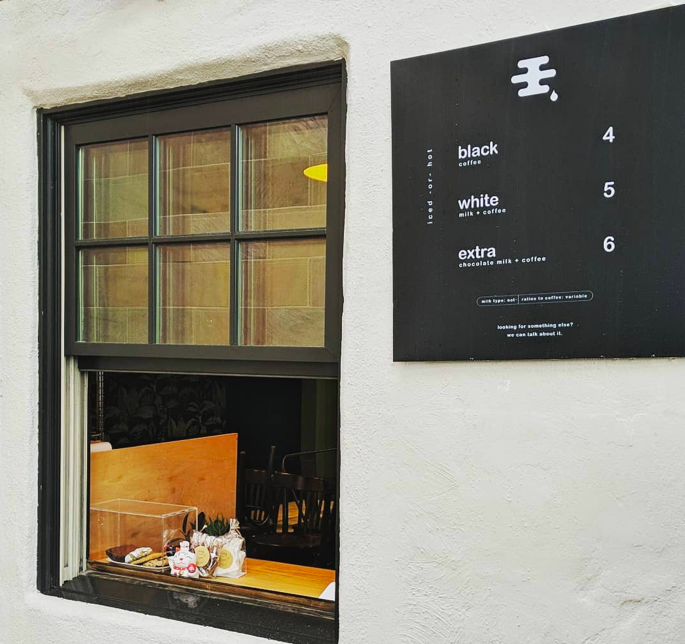 The Tono Coffee pop-up Photo: Tono Coffee Project / Instagram
Pastry pop-up LoveForButter has been providing the pastries, but it's on a temporary hiatus, and two other local bakers have stepped in.
Baker Patty Lu, founder of a new pop-up called Year of the Snake Foods, provides treats that incorporate Chinese flavors, including black sesame bostock, a brioche with powdered black sesame frangipane topping. As her Instagram bio puts it, the pop-up brings "funky Asian flavors to the world of rustic bread and pastry."
The Voice reports that Lu grew up in Cupertino to Taiwanese parents before going into the food industry. She worked at Tartine, among other eateries, and was head baker at Tartine Seoul, its first Korean location.
"For me, incorporating Chinese flavors — I want it to be more mainstream," she told the outlet. "My whole background has been making European pastries and breads. I want to make stuff that [my parents] like to eat."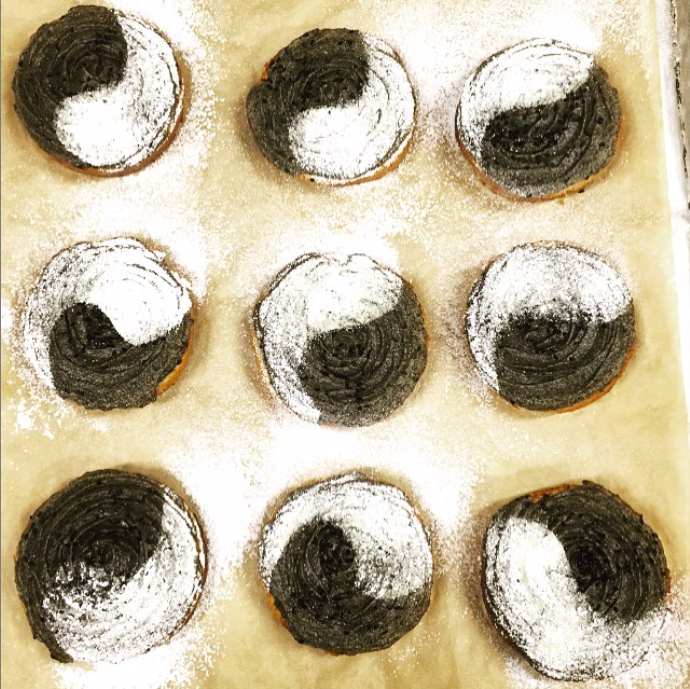 Black sesame bostock Photo: Year of the Snake Foods / Instagram
And Nariya Charoensupaya, who runs an independent pickup and delivery bakery called Pastry Cat, is also providing unique sweets to Tono.
Current options listed on the Tono site are almond brittle, marshmallow baggie, and Valrhona chocolate brownies. However, Charoensupaya also makes Asian-fusion treats such as matcha yuzu almond cookies and miso brown butter cookies, which the Voice says can be found at Tono as well.
"My products are a reflection of who I am and what I would like my customers to experience," Charoensupaya, who is Thai-American, told the paper. "I was trained mostly in French pastry techniques, but I love to incorporate Asian influenced/inspired flavors to my products as that is what I love, and what I grew up with."
Kadvany notes that Charoensupaya was formerly pastry chef at Vina Enoteca and has worked at various other Bay Area spots, including Mourad and Le Marais Bakery in San Francisco.
Tono Coffee is open Wednesday-Sunday 8 a.m.-2 p.m. at 369 Lytton Ave. in Palo Alto. The window is on a hiatus through this weekend, but will return to service on April 1. Find more info here.